About the Founder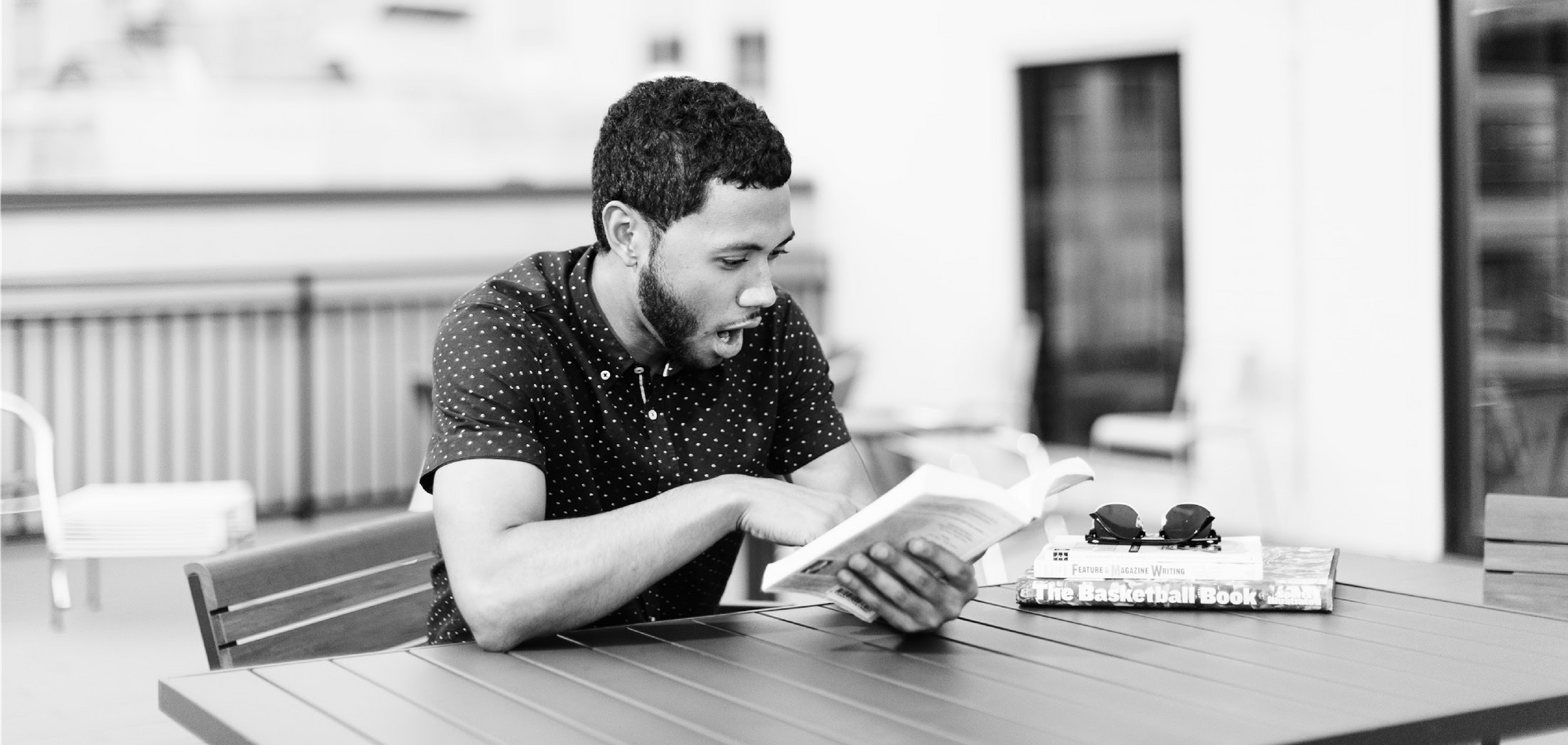 JUSTIN LAIDLAW
Multimedia Producer & Storyteller
Justin Laidlaw is a journalist and media professional born, raised and currently stationed in Durham, North Carolina. His passion for storytelling and community comes from his childhood adventures in the Watts-Hillandale neighborhood, and his parents who taught him to always be kind and curious.
Community has always been at the center of Justin's work. Before creating Buddy Ruski, he co-founded an urban clothing brand called RUNAWAY with his friend Gabriel Eng-Goetz. Through a variety of mediums, the company cultivated a passionate community of people who believed in "DURM™️" and its values. He has continued to carry on that mission to build community and tell stories into his current work.
Justin received his bachelor's degree in journalism from North Carolina Central University.
He is an active member of the Durham community. Justin currently serves as a volunteer board member with Bike Durham. He previously served as a board member with the Durham Public Schools Foundation. He has been an active member of the startup community American Underground since 2012.
When he's not at his desk, you can usually find Justin on his bike, a basketball court or a dance floor.
JUSTIN IN THE NEWS:
What Kind of City is "Durm," Anyway? Runaway Ventures an Answer With Its New Downtown Store.
New Durham Bike Routes Pave the Way for Safer Transportation.
Meet the Dauntless Durham DJ behind Super Secret Dance Party, an Arcana Institution Now Heading for the Fruit.
It is not the critic who counts;
Not the one who points out how the strong one stumbles,
Or where the doer of deeds could have done them better.
The credit belongs to the ones who are actually in the arena,
Whose faces are marred by dust and sweat and blood;

Who strive valiantly;
Who err, who come short again and again,
Because there is no effort without error and shortcoming;
But who do actually strive to do the deeds;
Who know great enthusiasm, the great devotions;

Who spend themselves in a worthy cause;
Who at the best know in the end the triumph of high achievement,
And who at the worst, if they fail, at least fail while daring greatly,
so that their place shall never be with those cold and timid souls who neither know victory nor defeat.
- Theodore Roosevelt