Buddy Ruski Newsletter 02.23.22
New shows coming down the pike, and a deeper look into the housing crisis.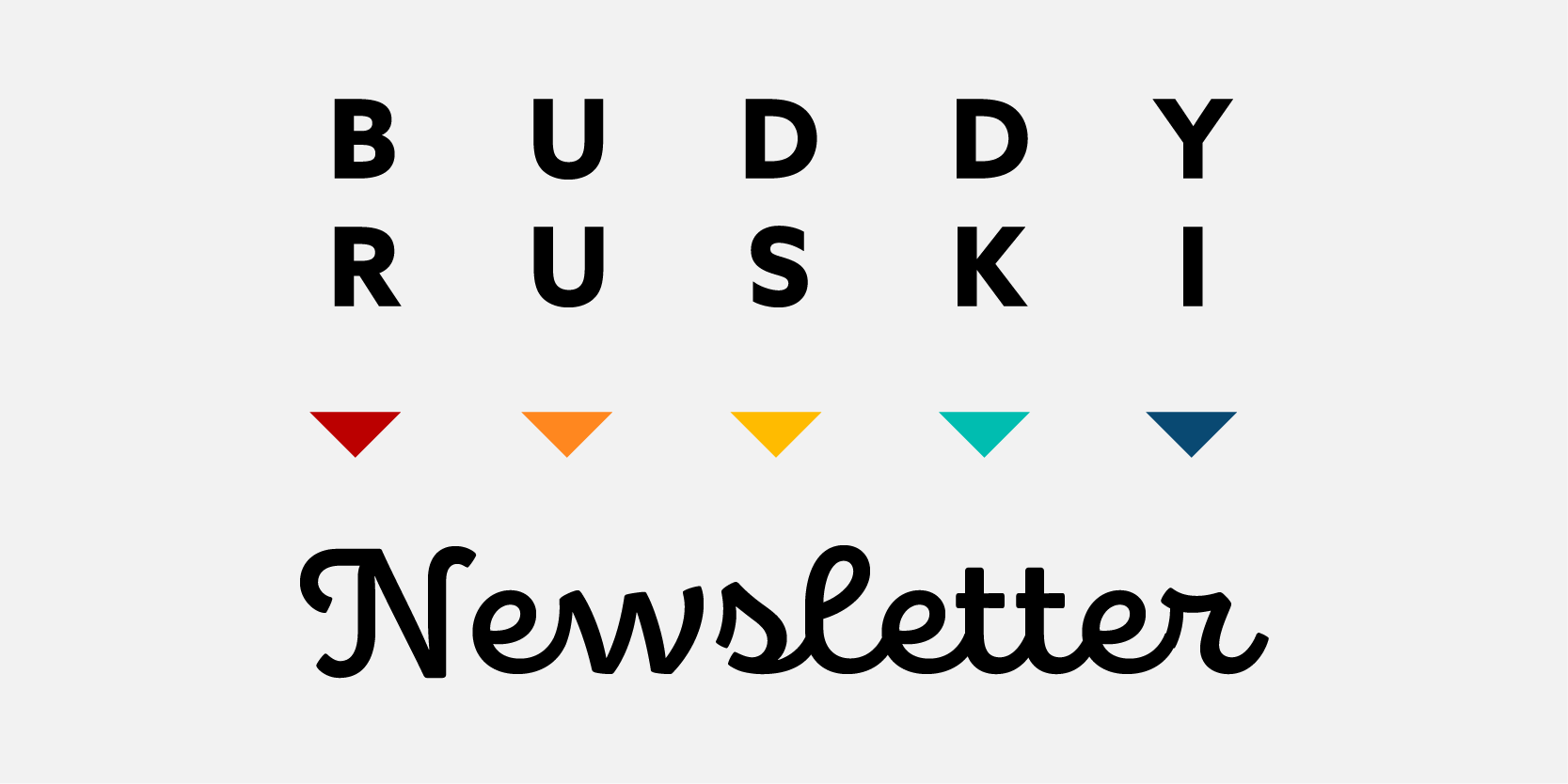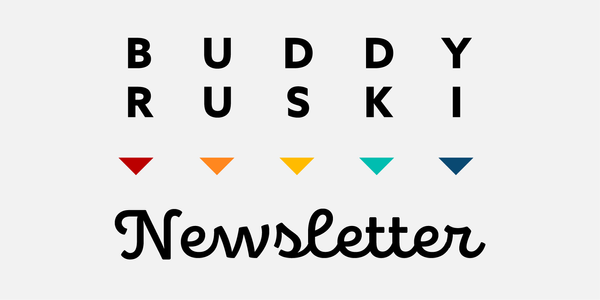 Newsletters deserve names, and this one is no different. All the Substackers are doing it. Don't be caught off guard if your inbox has a surprise new email title in it next week.
BIG NEWS! I have a tentative agreement with an audio engineer who will serve as the new editor of the Buddy Ruski Podcast Network. That's right, network. While we work to get more episodes of your favorite Durham-based, interview-style podcast scheduled and published, I've been developing a second show on the DL for a couple of months in the hopes of having it ready to debut in the middle of March during the American Underground / Earfluence podcast marathon (more details to come). This new(s) show focuses specifically on Durham news and news that affects Durham in a meaningful way. I'm telling you this now because you're my de facto accountability coach, or perhaps you're a business who wants to sponsor the show.
Speaking of shows, we have our next episode of The Buddy Ruski Show scheduled with Mr. Durham Complete himself, Erik Landfried. Erik worked for over a decade (sorry to date you) at what is now called GoTriangle after receiving his Master's in Regional Planning from UNC-Chapel Hill. He and I have gotten to know one another since I started serving on the board at Bike Durham a year ago. Erik fell in love with maps at a young age and is a firm believer in experiencing places on foot versus in a vehicle whenever possible. If you have questions for Erik, send them in! We'll be recording in two weeks.
---
Ownership is a subject I've been circling recently. All the talk about development in growing cities like Durham tends to cover topics like displacement and rising cost of living. Only on occasion do I read stories about who owns the "gentrification buildings" going up (private equity), or the new housing being constructed. So I'm going to try and switch things up. Less complaining, more explaining, starting with the aforementioned "gentrification buildings" that have sprouted up all over Durham like a pesky weed. Remember, I said try.
Here is a great Vox explainer on why the buildings look the way they do (cost), how they affect the overall housing market (trickle down economics) and what laws need to change to improve variability in housing options (multi-family zoning).
Other models, like co-operative housing, do exist. Guess who's using them? Surprise! Our Nordic friends. Co-operative housing isn't living with grandma again to save money on rent. It's a democratized ownership and management structure for shared living spaces. So instead of a real estate firm in Aspen, Colorado (One City Center), or Atlanta, Georgia (Foster On The Park), or Melville, New York (Liberty Warehouse) owning all the apartment buildings, people who live in the apartments own them. It's a novel idea, I know: people in a community owning the things in their community. If you ask me, it's time we think outside the 27-story glass box.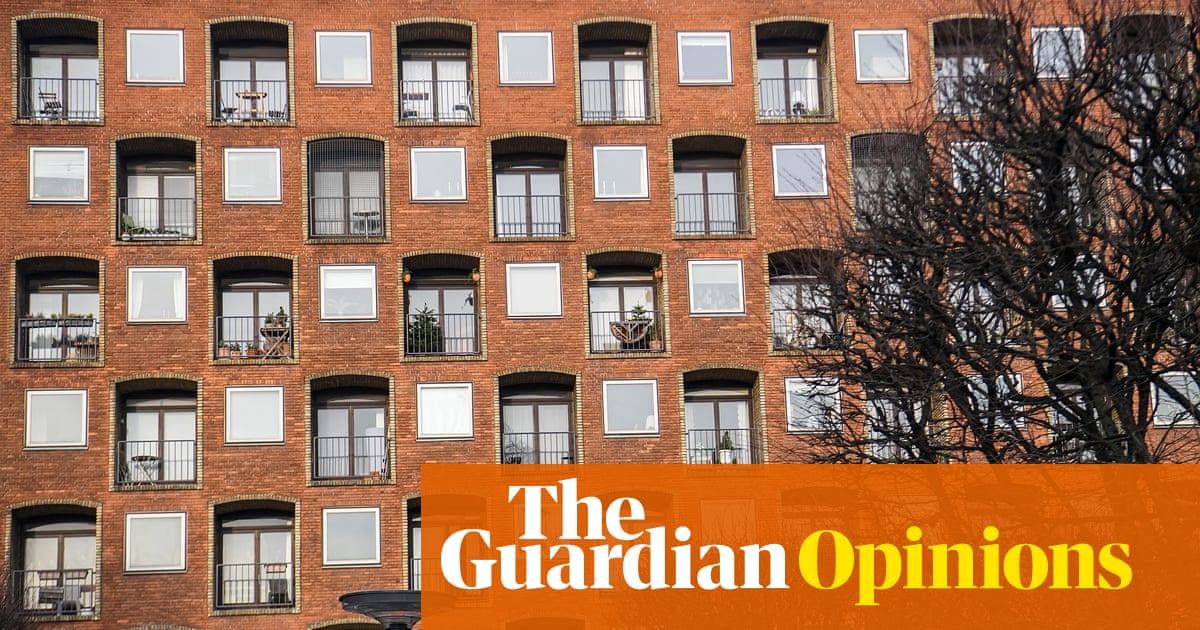 For much of Durham's history, Black residents did own and operate their own neighborhoods, made most famous by "Black Wall Street," the moniker given to the Durham business district credited for the establishment of North Carolina Mutual Life Insurance Company, Mechanics & Farmer's Bank, and North Carolina Central University, among many other businesses that thrived in the early-to-mid 20th Century. Due to a number of factors including economic decline and, most notably, the forceful implementation of the NC-147 freeway, Durham's Black residents lost much of their economic power. The decline of American Tobacco, one of the city's largest employers, further crippled their earning potential. The Black community in Durham has yet to fully recover.
Part of the problem is that Black neighborhoods are rarely in control of their own destiny because they lack ownership. The Village Shopping Center, an area of town I covered last summer that is surrounded by largely Black and Latinx neighborhoods, has sat dormant for decades because the owners of the land, based in either Raleigh or Delaware, see it as an eventual cash grab, not an economic development opportunity. The same is true for residential housing. Black families in gentrifying areas of town are at the mercy of the market, and when evictions happen, or folks move because tax payments rise too high, rarely are their neighbors supplanted by other Black families.
Okay, journalism hat off. This development stuff literally hits home for me. My Opa has lived in his house for almost 40 years. Recently, houses twice the size of his have started popping up throughout his cozy slice of Durham, including two right next door. His street is mostly older Black families who also have lived in their homes for decades. These people deserve the dignity of living out their lives in peace in the homes they've fostered for their families.
Editor's Notes
Other tidbits you might find interesting:
Charlie Reece is resigning from Durham City Council on March 7 to move with his wife and kids to Europe. Can't say I blame him! Charlie has been a great friend, a champion of bike culture, and a supporter of me in all my endeavors, including this one. You'll always have a home here in Durham, Charlie. Thank you for your hard work and commitment to our community.
Read his resignation letter here: https://app.simplenote.com/publish/pb0qbQ
The folks at Quarterhorse need your financial support as they figure out what's next after their landlord pulled a fast one on them. If you can, support your friends who help keep Durham weird and cool and fun.
GoFundMe page:https://www.gofundme.com/f/2sjh3-feed-the-horses
A couple of Durham residents have acquired 87 acres of land in Orange County to create the largest "green burial" site in North Carolina. As a climate activist, I'd like to see projects like this catch on. All aspects of life need to take on a racial equity AND climate lens if we intend to have a prosperous future.
Read more here: https://www.heraldsun.com/news/local/counties/orange-county/article258180358.html
Anna Muthalaly, a Duke student and recent contestant on Jeopardy!, has an insight newsletter on Substack about being female in the South and "how to survive with your sexual health intact." Let's just say, they don't make it easy. Give her newsletter a read and support her work.
An Emergency Birth Control Guide for the Rapidly Crumbling South: https://annamuthalaly.substack.com/p/an-emergency-birth-control-guide