Bull City Royalty and Who's Next In Line
What Sylvan Esso's mini-festival could mean for the future of Durham's music scene.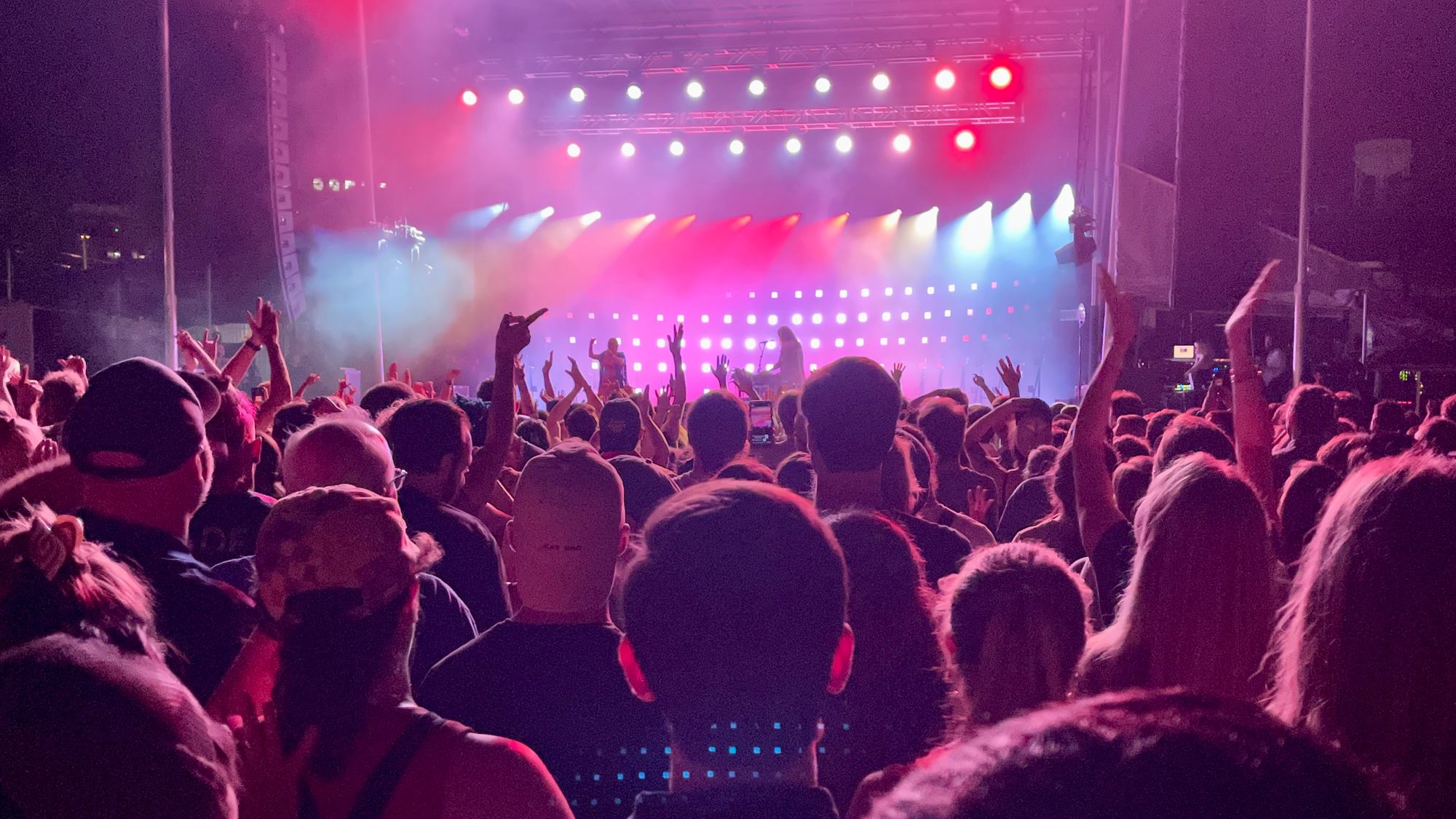 What Sylvan Esso's mini-festival could mean for the future of Durham's music scene
Last week, Sylvan Esso hosted "The Greatest Show on Dirt," a three-day concert series at historic Durham Athletic Park. SE headlined each night's lineup with support from a potent mix of guest performers, including legendary Durham hip-hop duo Little Brother, who Amelia Meath, lead singer of Sylvan Esso, referred to during her Saturday set as "Bull City royalty."
To bookend the concerts each night, PS37 hosted a merch location and lounge-by-day, after party venue-by-night a block from the ball park that featured performances from local DJs and producers, as well as a DJ set from Yo La Tengo before their show on Friday.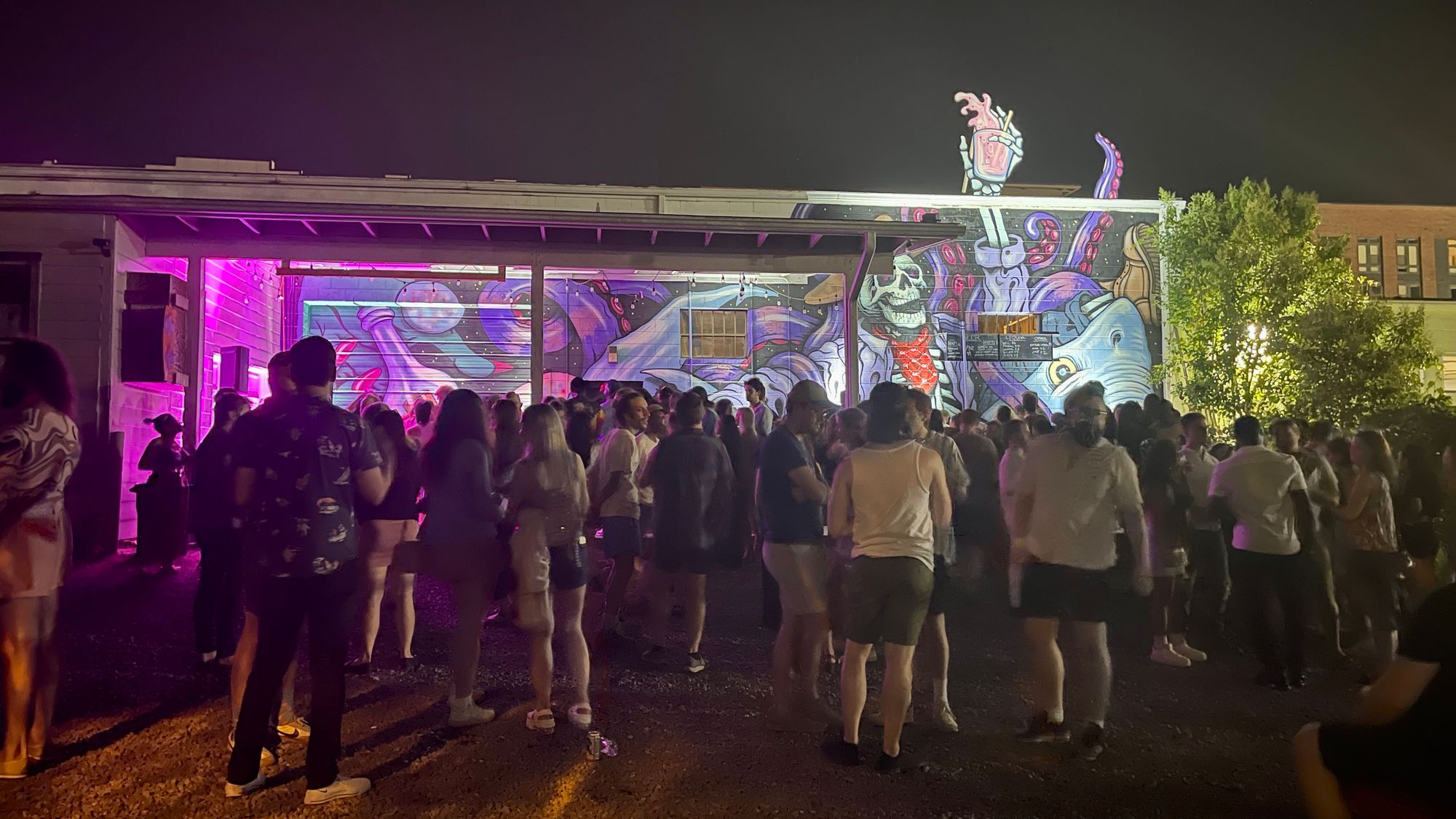 You could sense a different energy in the city throughout the weekend. This kind of activity in downtown Durham has typically been on-display during Full Frame or Moogfest (R.I.P.). Obviously, the COVID-19 pandemic put a long pause on major events. Sylvan Esso originally planned for this series to happen in 2020 and still had complications with COVID leading up to this year's shows — the band cancelled the last four stops on the tour before Durham after a member of the crew contracted the virus.
If you've been here for a while, you've witnessed firsthand the surge of  folks moving here and how it's changed the texture of the city.  Finding a place to park or eat is no longer guaranteed. Seeing the 60-person line outside Surf Club as we walked up to the equally lengthy PS37 line after Saturday's show was like gazing into the future.
How do we make that future work for Durham?
As a homer, I want all my musician and service worker friends to prosper. Disclaimer: My roommate Tommy is one of the co-owners of PS37. He's gotta bring home the bacon! At RUNAWAY, we dreamed of packing out venues for our parties. It was a way to prove to the community what we already knew: Durham is full of talented artists on par with any other community and they deserve the spotlight. People in Durham started to catch on, but it was still difficult for local talent to get higher billing on the festival lineups for Moogfest, Hopscotch or Art of Cool Festival.
Elevating new talent versus bringing in the big names fans are already familiar with remains a recurring tension between large event promoters and aspiring artists. Most major festivals are run by national agencies, not local organizers. Their only concern is maximizing ticket sales. That's how you justify the cost of flying in Skepta from London to play the Moogfest main stage outside Motorc… okay, yes. Damnit. I'm still pissed that didn't happened. Putting on for the local scene is a potential byproduct of hosting nationally-touring artists, not a priority. But for the artists and businesses who remain after the makeshift stages are torn down and the out-of-town patrons pack their bags, a little bump in cash flow for the weekend doesn't make or break a career. Sustained success is a long game.
How do we build out a middle-class arts scene?
Former Little Brother producer 9th Wonder once told me that to become successful as an artist, you have to leave your hometown before people notice or respect you. As much was said about J. Cole when he left North Carolina for NYC to cultivate his reputation in the music industry. He would eventually sign to Roc Nation, become a rap superstar, found his own record label, Dreamville, and return to North Carolina a fully-formed cultural influencer, capable of hosting his own festival in downtown Raleigh, where he now lives when he's not moonlighting as semi-pro basketball player, with his label's entire roster on the bill, a roster of mostly artists from outside his home state.
In comparison, Sylvan Esso was conceived and raised in Durham. Nick and Amelia moved here in 2013 following runs with their previous groups, Mountain Men (Meath) and Megafaun (Sanborn). Even after their debut album Sylvan Esso put them on the map internationally, the two have remained in Durham as pillars of their community. It is not uncommon to see Amelia on her morning run through downtown, or Nick enjoying a Raund Haus showcase at Rubies. Celebrity has not elevated them above the commoners, and yet, they still have the power to play kingmaker. If Little Brother is Bull City royalty, Sylvan Esso is the heir apparent. How do we groom the next artist in the succession line?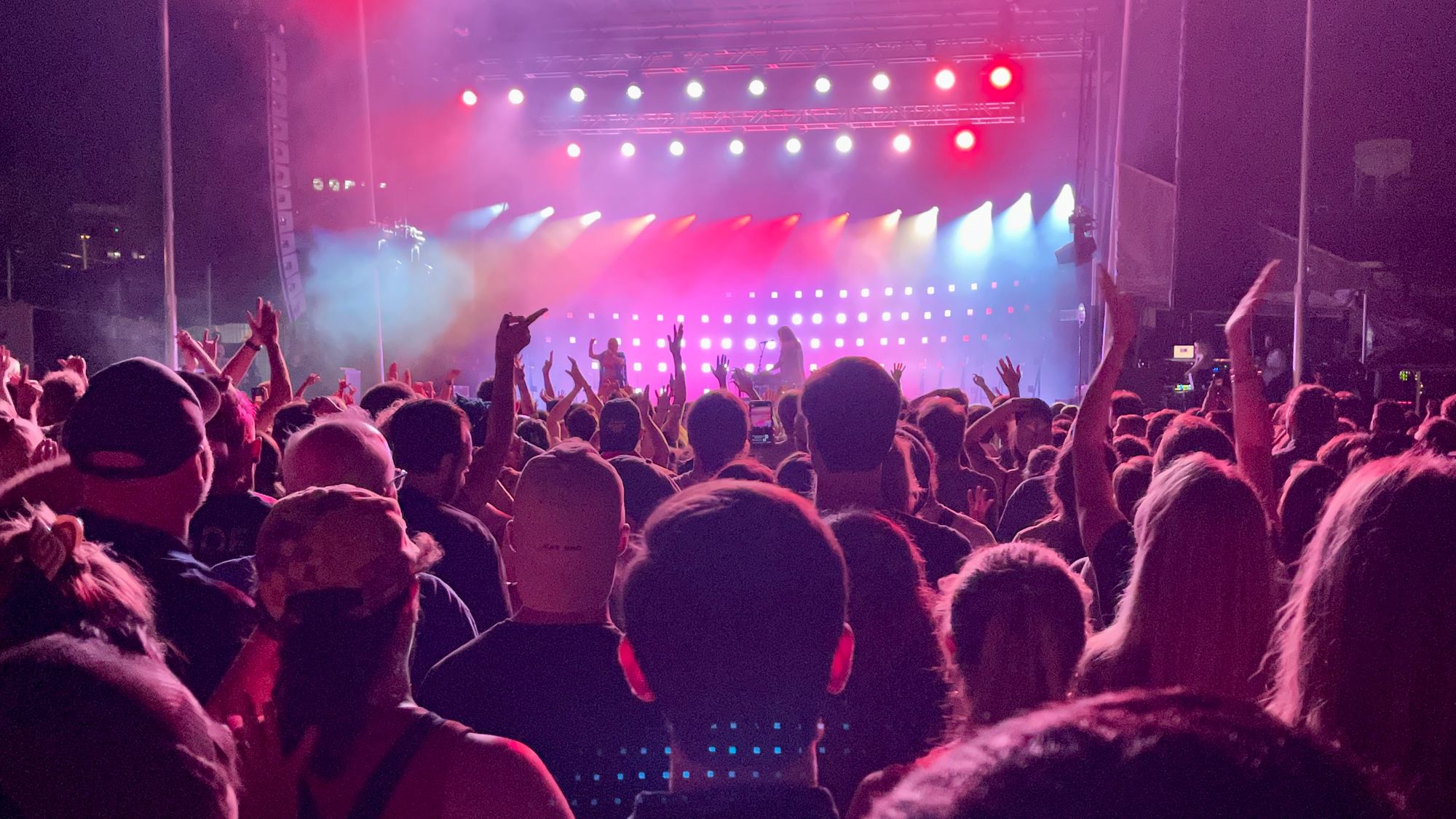 Their three-day home stand at Durham Athletic Park brought in over 8,000 people to downtown. Most likely, Sylvan Esso wasn't the only draw. The other acts on the bill are headliners in their own right. But what would giving an artist like Durham's own G Yamazawa that size of an audience do to elevate not only for his career, but the reputation of Durham as a music destination? G made a similar pilgrimage to J. Cole, leaving his hometown a few years ago for greener pastures in Los Angeles, only to return home in 2020. Would he have to make that voyage out west if the opportunity to level up already existed in his own backyard, or is that the inevitable roadmap for any artist who wants to be more than a hometown hero?