By The Horns: A Newsletter Covering Durham City Council
A newsletter covering the Durham City Council.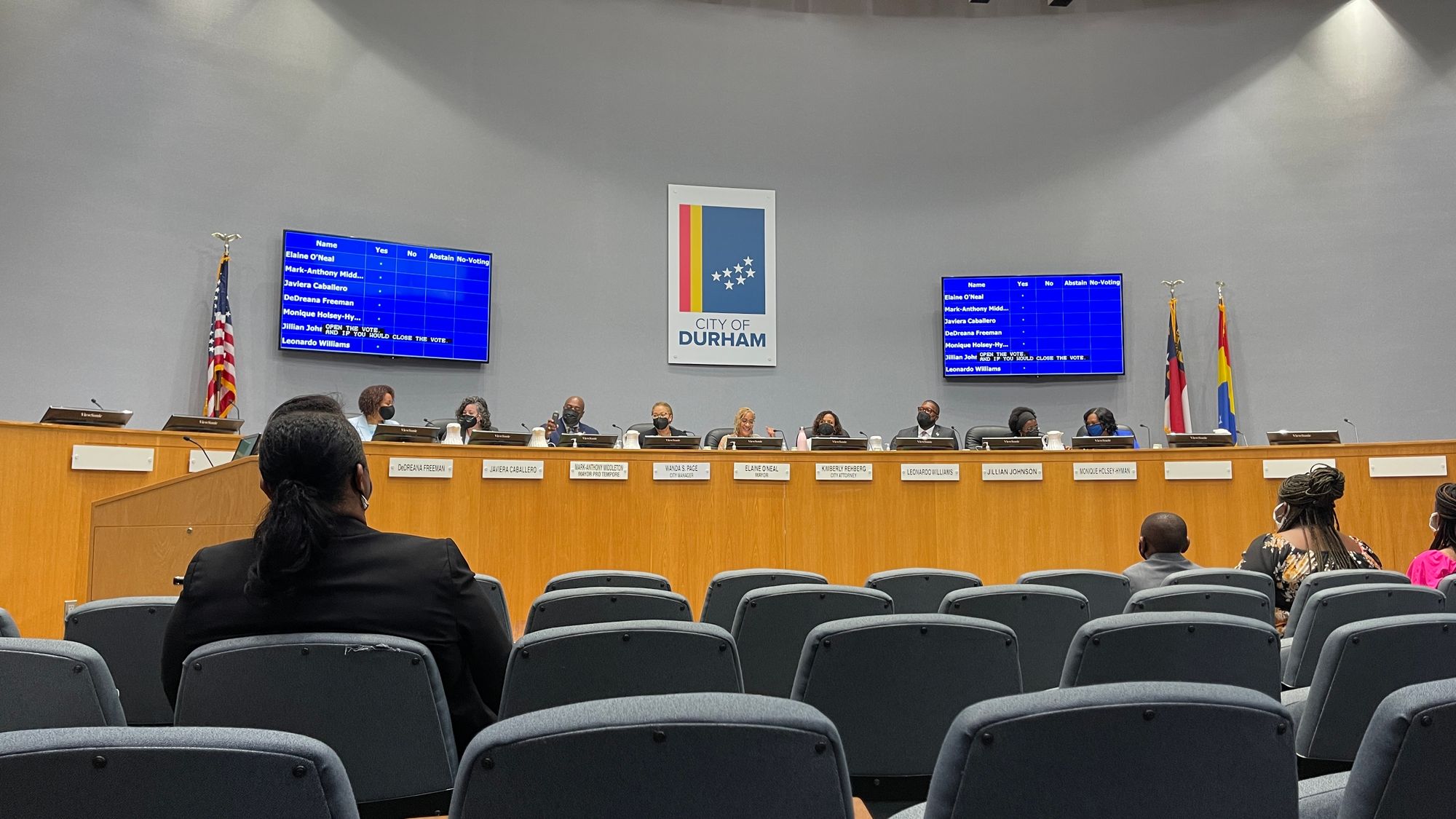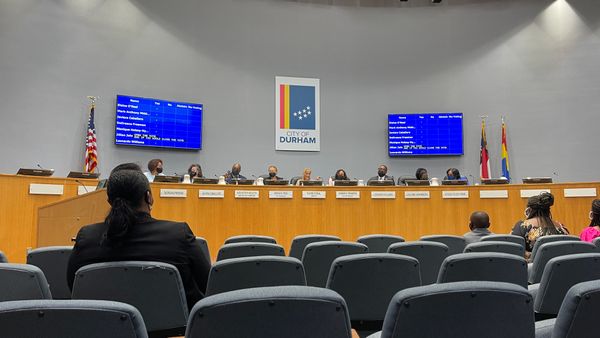 Two weeks ago, I went with a couple other folks down to City Hall for the Durham City Council meeting.
I'm afraid to create a public record of this but that was the first time I'd ever been to a city council meeting in-person. Prior to the 2016 election, I was much more of a keyboard warrior and occasional donor than a committed activist. The City of Durham made the livestreams available awhile back even before the world shutdown in 2020, making it easier to be lazy and watch in my pajamas (or, in some cases, not at all).
Without rehashing the entire session (you can watch it here), it was an excellent first encounter with in-person city council meetings. Most of the public comment consisted of deliberation about various developments, including an entertaining discussion between Morningstar Law Group's Nil Ghosh and members of the Council, specifically Mayor Pro Tempore Mark-Anthony Middleton.
You notice things in-person that would be nearly impossible to pick up on watching the livestream; who else is in the audience, the body language of the council members. Just being in the room forces you to be more engaged with the content.
As the evening proceeded, I found myself constantly looking up maps of potential construction sites to share with Saleem and Saj, two of my companions at the meeting. Building that habit helped root each discussion in a real place and not the theoretical. That's the evolution: moving away from screaming about the inequities of your community on social media, and giving your time and energy to the cause through participation. Council meetings are just one stage in that process.
---
Time to lay my cards on the table. What sparked this adventure to City Hall, in part, was a conversation on Twitter about the increasing lack of local news across the country and the disservice it does to communities. Someone specifically asked about having a regular reporter covering the mechanics and happenings of City Council.
Ask and you shall receive, Rebecca.
Welcome to By The Horns.
Starting today, I will be on-site at the Monday city council meetings to get all the dirt and pass on my findings to you. The newsletter will drop the following Wednesday morning.
In this newsletter, we'll cover some of the important nuggets from each meeting, as well as explore how city government works and where you can get involved.
If you received this post via email, you are already subscribed. I know. Big day!
If you would like to get By The Horns directly in your inbox, you can subscribe to buddyruski.com for free right here.
By The Horns will remain a FREE offering until the end of September, after which only paid subscribers will receive the newsletter in full.
Bear with me. This new endeavor will be a learning experience for both of us. My understanding of the city government machine is growing, but incomplete. Serving as a volunteer on the board of Bike Durham has given me more insight into different city processes, but no one can understand it all.
What I will offer you is a commitment to learn on your behalf. In exchange, I ask that you join in the fun. Send me your questions! If you can, attend the meetings! No matter how much I share with you, there's always potential to learn more.
Let's be better citizens, together.
See you at City Hall.