Doug Speight carries on family legacy in Durham with new position
Doug Speight, the new Executive Director at American Underground, is attempting to carry on that family legacy for the next generation of entrepreneurs in Durham.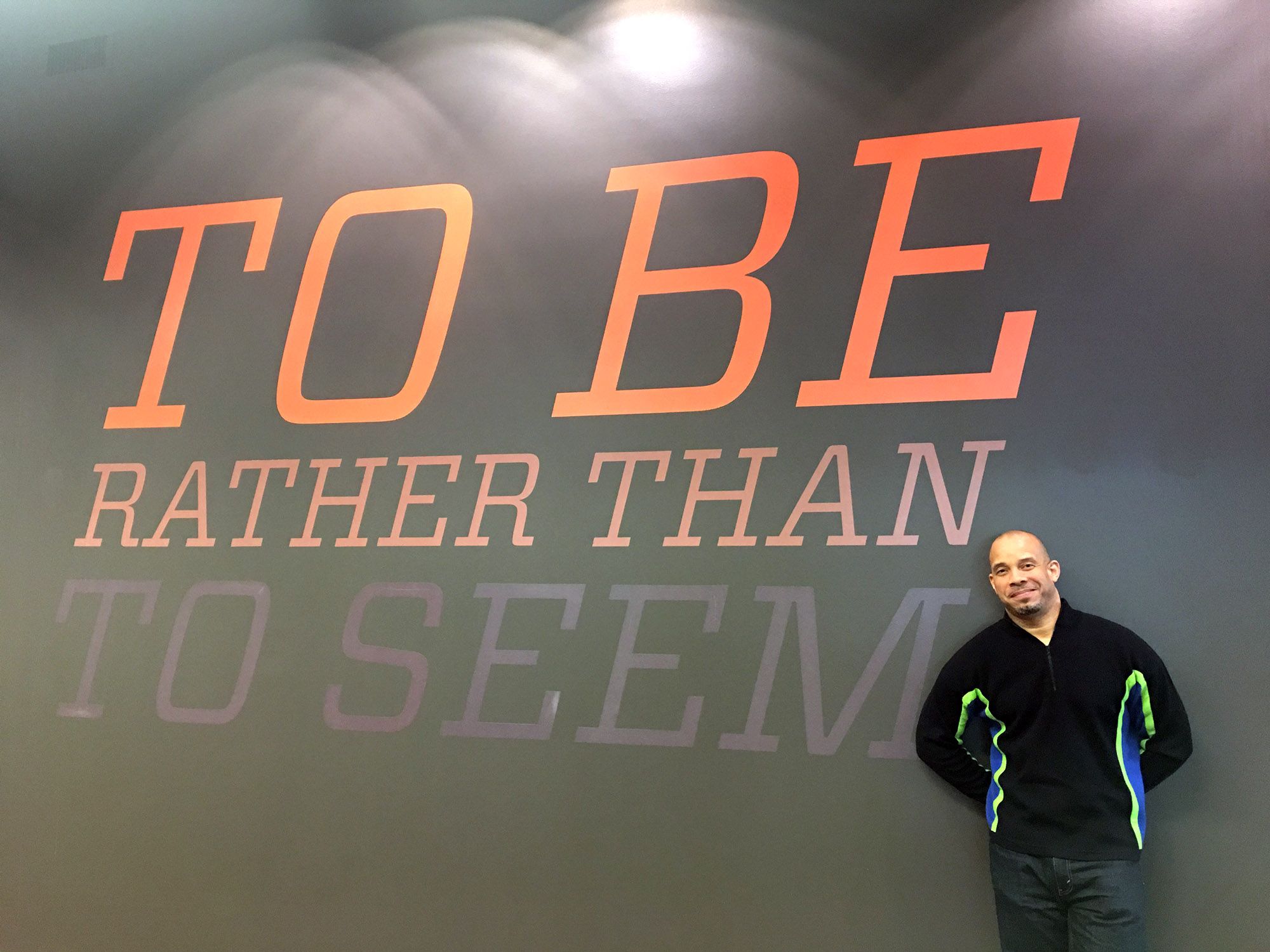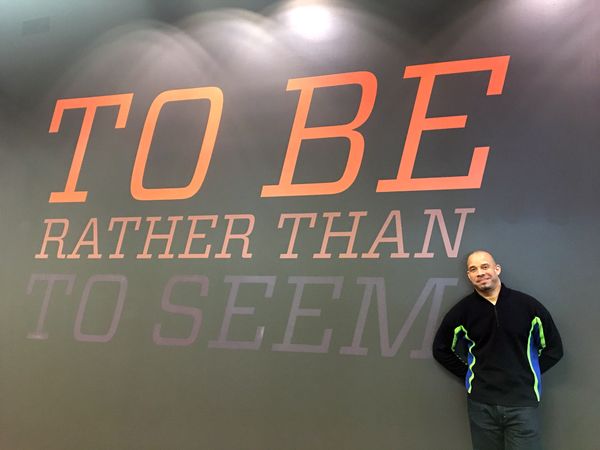 The Speight family has been a staple of Durham commerce for decades dating back as far as the 1930s with places like Speight's Auto Service, a business that is still active today.
Doug Speight, whose grandfather, Theodore, started Speight's Auto Service, is attempting to carry on that family legacy for the next generation of entrepreneurs in Durham. "That's a big thread in our family," Speight said. "I still feel it today."
Part of that family legacy is education. While Speight attributes most of his grandfather's skills to self-teaching as a young farm boy in eastern North Carolina, his father Melvin Speight is a graduate of North Carolina A&T University where he majored in automotive technology. Doug also earned his bachelor's degree from his father's alma mater in industrial technology and computer aided design. Speight jokes about how they would test him at home on what he was learning, both in tech and business.
"After my first couple of semesters, I'd come back on breaks and my father and grandfather would pepper me with questions about 'have you learned this, have you learned that, have you learned about operating margins,' and I was like, 'they don't have that in engineering."
Roughly 10 years after graduating from NC A&T, Speight returned to North Carolina to get his MBA from the Kenan-Flagler Business School at UNC-Chapel Hill. Speight realized that with his studies, he wanted "a great blend of technical and business." He says he was able to achieve this through the programs at NC A&T and UNC.
Speight has put both his technical skills and business skills to work throughout his career, founding his own companies and even working as a subcontractor for NASA. His most recent venture is Cathedral Leasing, an equipment leasing company that he started while living with his family in Tennessee. It was around this time that Speight knew he wanted to move back closer to his family in North Carolina. After spending six months living in Charlotte, Speight decided that it was not the environment he was looking for and relocated his family from Tennessee back to his hometown of Durham in late 2015.
"Charlotte, as a community, is still very corporate, still very compliance oriented, and it's not a really robust startup community for those reasons," Speight said. "Knowing about Durham, I knew this was the perfect place for us to move."
Since the move, Speight has been reacclimating to the area's startup ecosystem. His sister, Joye Speight, is also an entrepreneur in town. She owns Virtue Events Planning and Consulting Inc., a full service events planning company.
Joye had long been a tenant of American Underground, a startup incubator in downtown Durham. Speight credits her with bringing him back up to speed. "When I moved back, so much had changed about the city that I couldn't really grasp just on visits back to see the parents. She was instrumental in telling me, 'alright, here's the landscape now,' and helping me develop this baseline of what the community looks like."
Shortly after the move, he earned the opportunity to become the second entrepreneur-in-residence for American Underground. The EIR program is a year-long fellowship created in partnership with Google for Entrepreneurs and CODE2040, a nonprofit based in San Francisco that aims to "ensure the full representation and leadership of Black and Latino people in the innovation economy by creating pathways to their educational, professional, and entrepreneurial success in tech," according to their website. Each fellow, aside from working on their own company, is tasked with cultivating minority business development in their region, one of American Underground's missions as a community.
Now, after two years in the American Underground, he will take over as executive director at American Underground, succeeding Adam Klein, the company's current director. Phillipe Charles, Director of Communications at AU, says he's sad to see Klein go but couldn't think of a better person to take his place.
"At first, when I heard Adam [Klein] was leaving, that seemed to me like the world was ending," Charles said both in jest and with sincerity. "But then he immediately followed that with Doug [Speight] was taking his place. For me, I had never considered that but I was like 'oh, yeah, that's perfect.'"
Charles looks at Speight's history as an entrepreneur and his ability to build relationships as being keys to his success in the new position.
"There's something to be said about a person in the role who has lived through the challenges that we're trying to fix. In that way, Doug embodies some of the aspects of the AU mission just by who he is and his career."
Speight is excited to take on the challenge of leading Durham's entrepreneurial community forward. He considers how his own family has made a living here for generations and wants to provide opportunities for others to do the same.
"That's one of the reasons why this work at AU is so important to me because I really feel like this is giving back to the community that made us."
---
Originally posted at The Durham Voice in partnership with North Carolina Central University.