Lessons from the NYC-PHL Fundraising Ride
120 miles is plenty of time to contemplate the future of our transit system. How does biking fit into that future, and what lessons can Durham learn from other communities?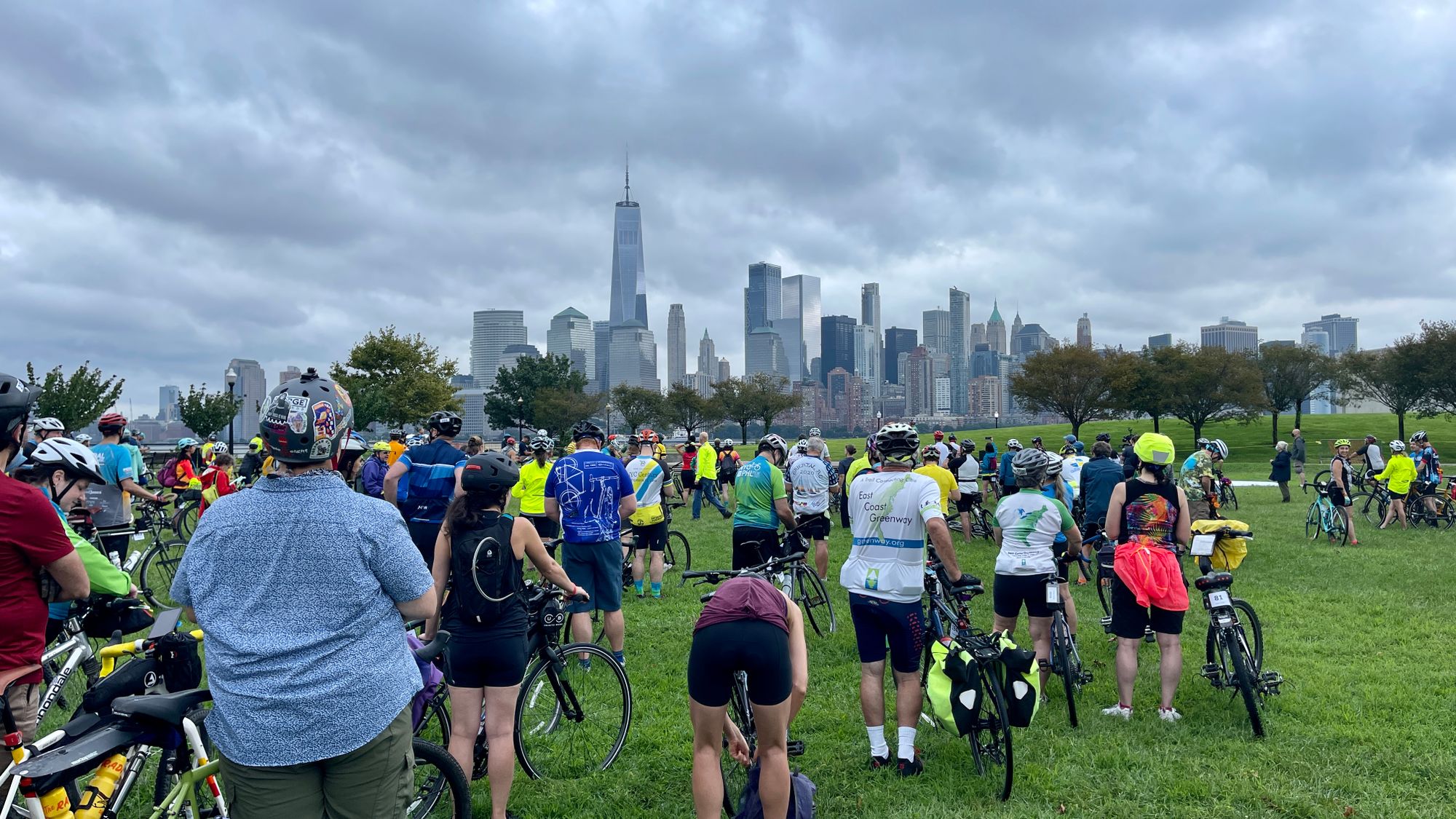 On August 29, around 1:30pm, as we rode across the finish line, it took me a second to fully appreciate what I had just done: 120 miles over two days, from Liberty State Park in Jersey City, to Rivers Casino in Philadelphia. My mind was prepared to go another 120 but my body was signaling otherwise. We had almost three hours before the shuttle arrived to take us back to New Jersey. Plenty of time to reflect on all that had happened in two day's time. Rather than give you a minute-by-minute examination of the entire ride, I've broken up the experience into four themes: community, conditions, culture and climate. These were top of mind as we traveled along the various streets, trails and greenways.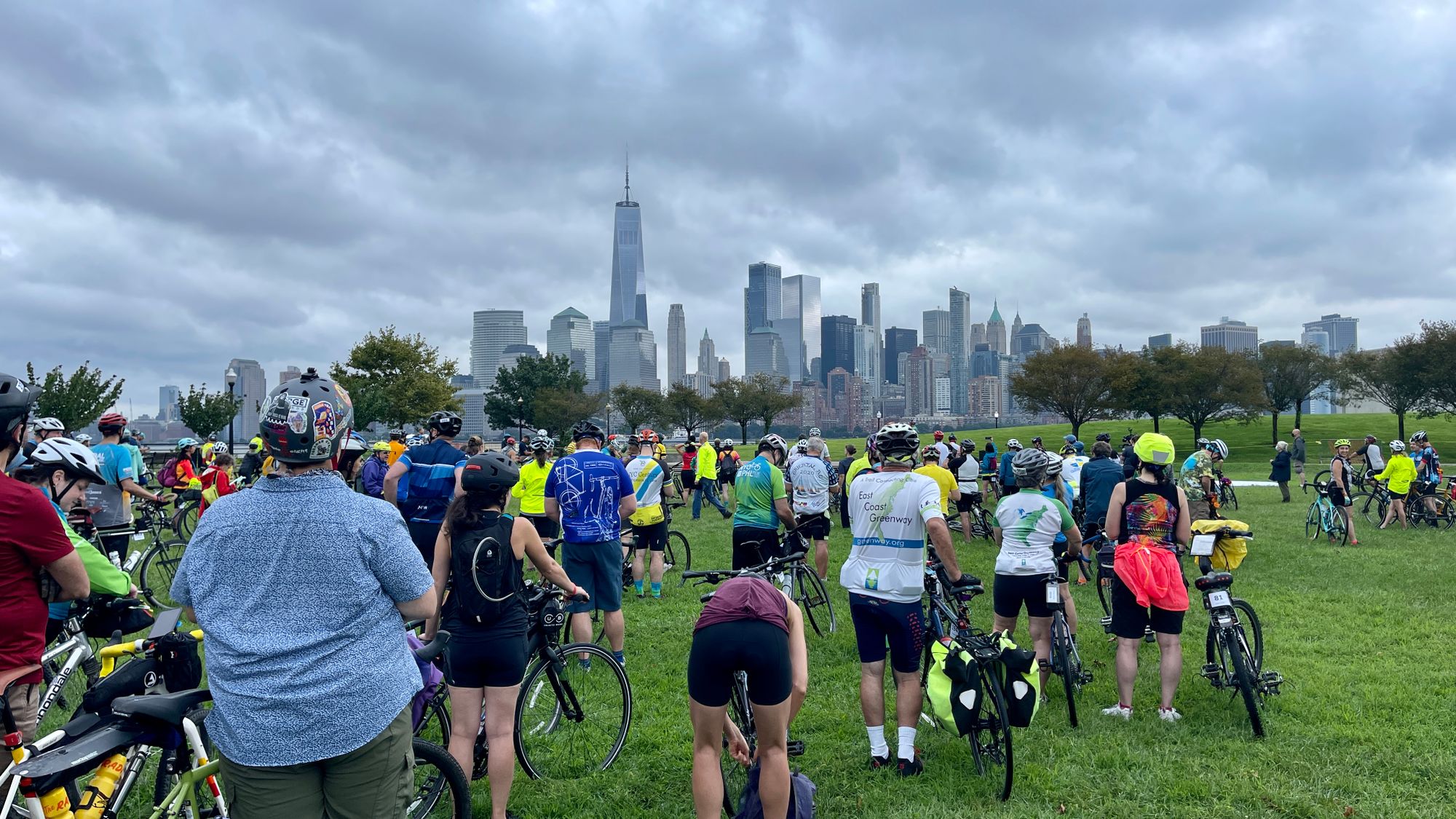 Community
Over 400 people participated in the ride. Even so, it never felt like that many people were out on the road once we left the starting line. As you would expect, the group thinned out based on preferred pace. At any given moment, there were 30 people at most in your orbit, and about 80 at the Oasis stops where the snacks were being served. The average age of the riders was 50 but don't let that fool you; riders twice my age were hauling ass. Like I said, there were 400 people, of all sizes and abilities. For every person trying to beat their personal record, you had riders just looking to enjoy the scenery and chit chat with their neighbor. Most people I talked to had participated in a ride like this before, and seemed uninterested in talking about the ride itself for any significant amount of time. They were much more interested in hearing your entire life story. That is, until you get broken up by a stop light or have to switch to single file on a busy road. I left so many conversations unfinished. I tried not to take it personally.
Occasionally, we passed people during the ride who were standing on the side of the road with bells and signs to cheer us on. What surprised me was the number of people who went out of their way to cheer for us seemingly having no idea what was happening. All the riders weren't dressed the same, and even if we were all wearing East Coast Greenway Alliance bike jerseys, what does that mean to a random person in Linden?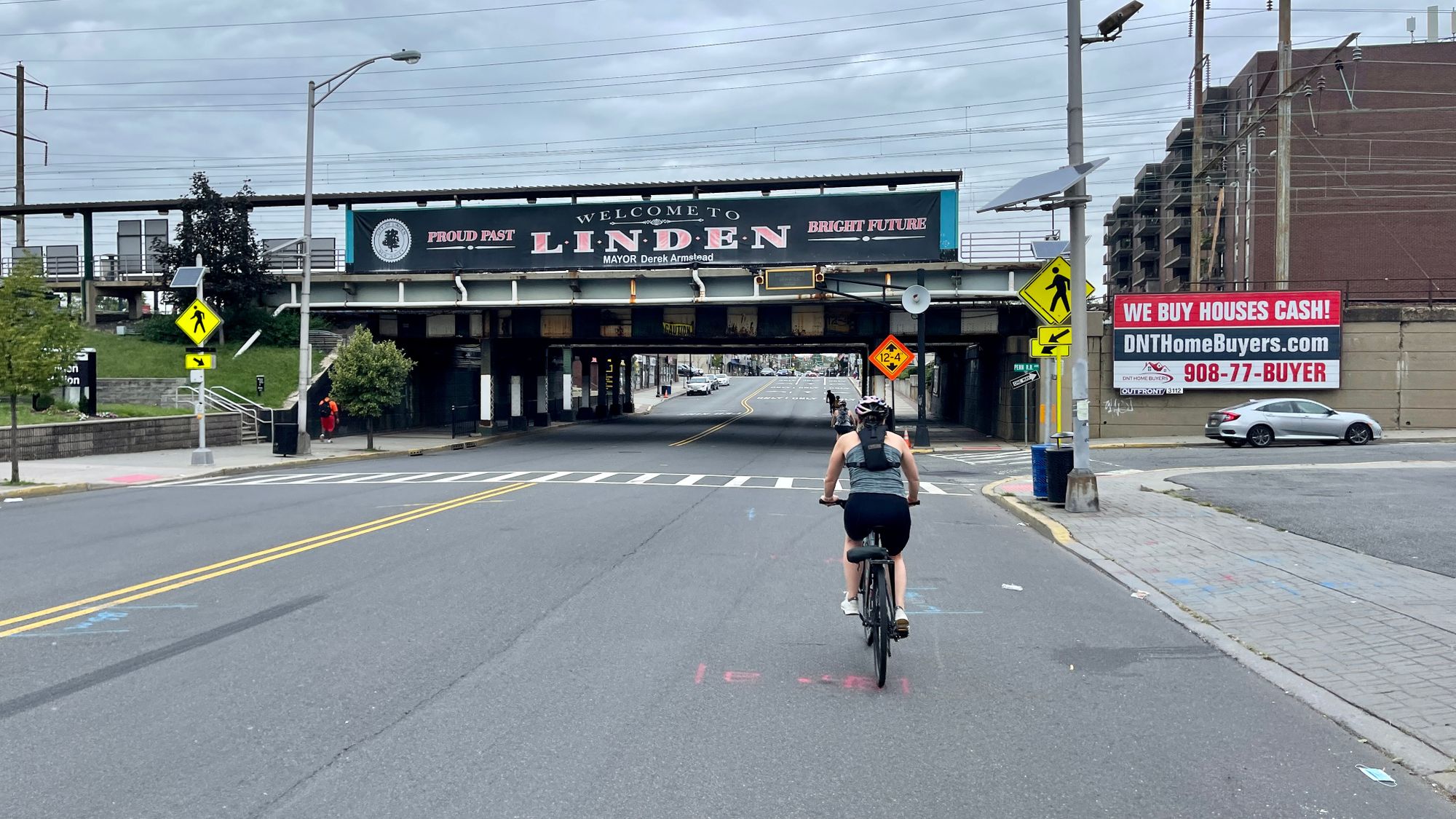 Wearing green for climate change doesn't have the same national recognition as wearing pink for breast cancer or going red for blood donations. Nonetheless, some drivers would honk their horns in celebration, little kids would run along side us on the sidewalk, and folks on their porch would wave and holler as we passed by.
A half-mile from the day-one finish line, I was riding with one of the other participants when a car pulled up next to us at the stoplight. The woman sitting in the passenger seat leaned out the window and asked, "Are you with the folks who are camping at the YMCA?" The Princeton YMCA was our final checkpoint for day one, and some riders were camping in the soccer field there overnight. Neither of us were a part of that group. We were too bougie and had hotel rooms waiting for us two miles away. But we knew what she was asking. We said "yeah, that's us." A smile fell on her face. "Welcome to Princeton. We really appreciate what you all are doing."
After biking for nearly 70 miles, I cannot tell you how invigorating it was to be acknowledged as a cyclist.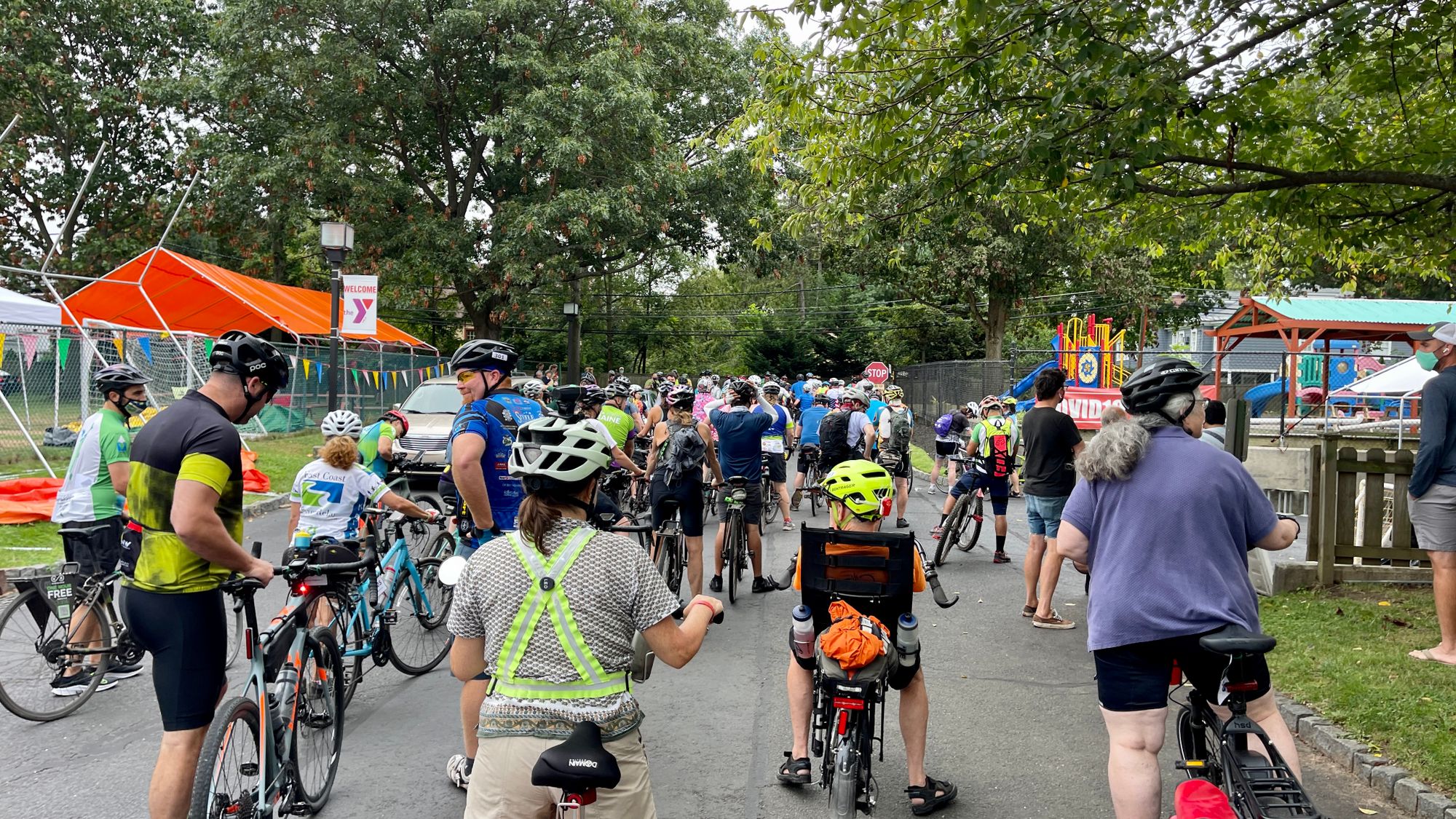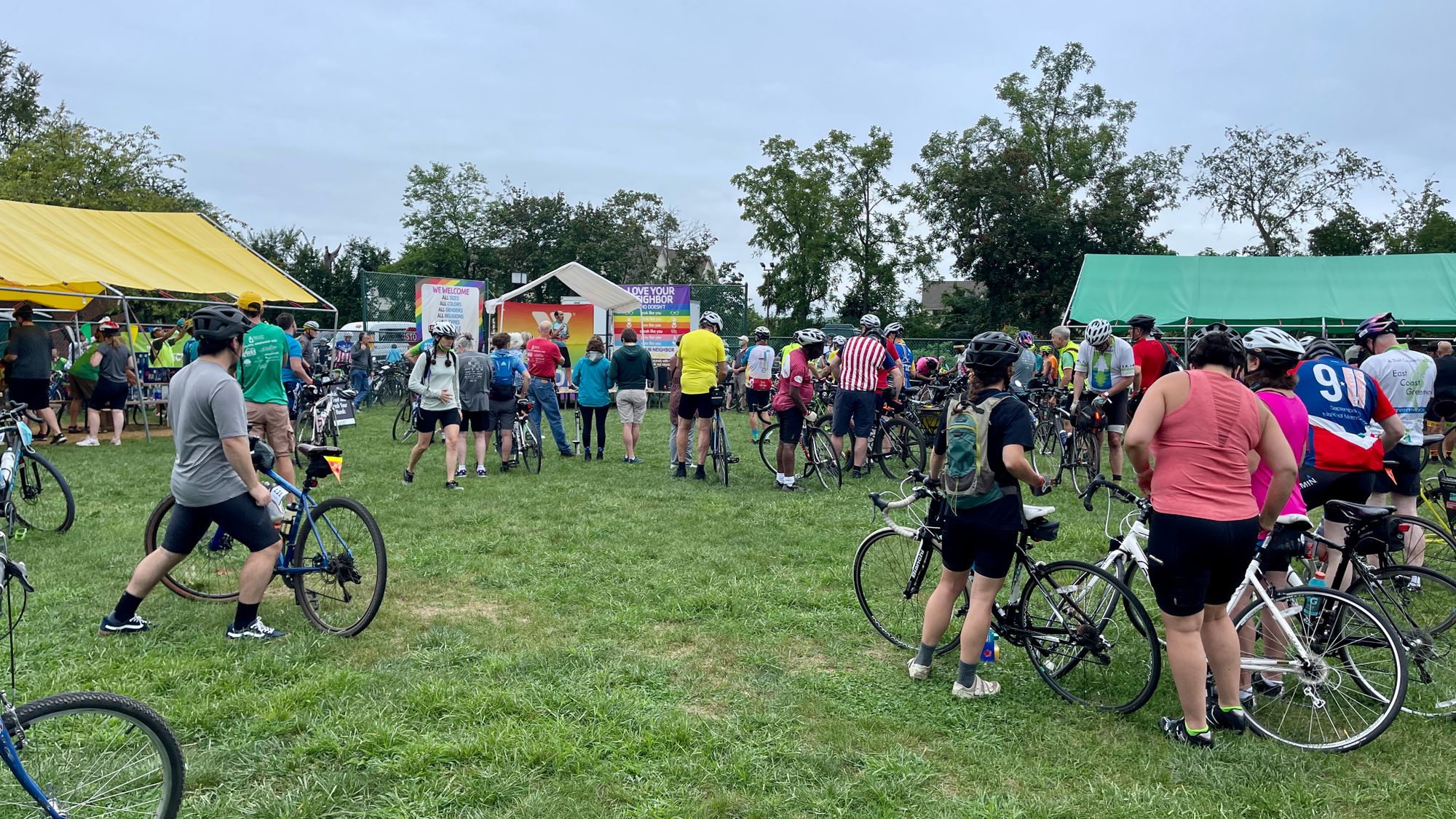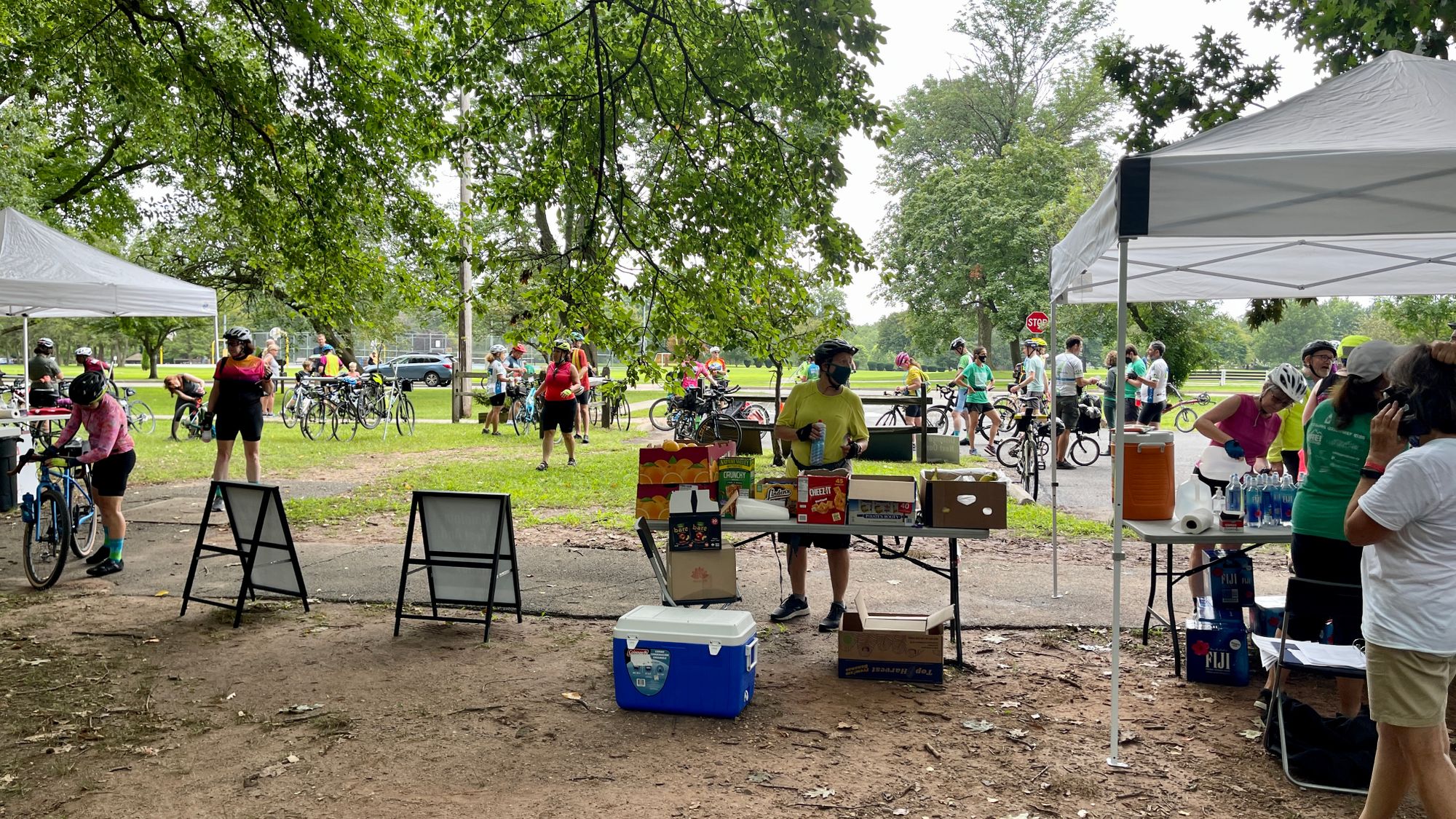 Conditions
I've been a bike commuter for almost eight years, but I only know the mean streets of Durham. That said, I would have asserted with full confidence, even before the ECGA ride, that the biking infrastructure in Durham is, for lack of a more harsh word, well, lacking. One protected bike lane? In our liberal sanctuary?
120 miles of new territory will open your eyes to what you have and what you don't have. The Greenway route was a mixed bag of bike lanes, protected bike lanes, paved trails, unpaved trails, sidewalks, bridges, shoulders on the side of the road that we had to tightrope walk, and combinations of all the above. Local law enforcement and ECGA volunteers stopped traffic and allowed us safe passage at the busier intersections. When you're a mob of 30 cyclists, power in numbers can overwhelm traffic, forcing drivers to submit to your will, but when you're riding solo, those extra protections aren't just perks. They are a matter of life and death.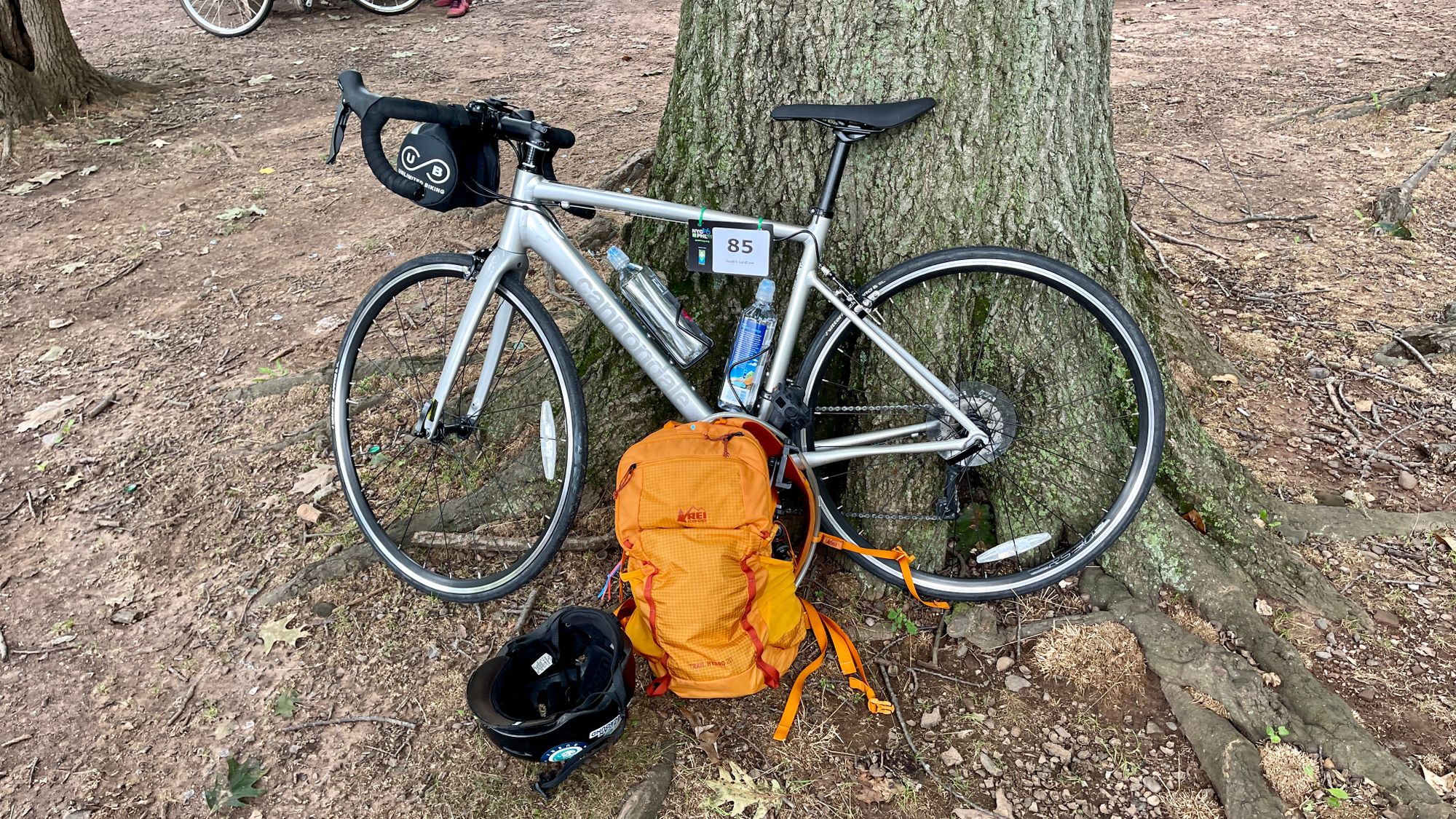 Shipping my own bike up to New York was out of the question so I rented one from Unlimited Biking. They had it waiting for me at the starting line, and I left it with them at the finish line. Highly recommend. What I didn't anticipate was how different using a rode bike would feel. Mine at home is a GIANT™️ hybrid: heavier, different handle bars and gear shifts, and thicker wheels. It took me about 20 miles before fully adjusting to the smaller frame. I was sure it would snap in half if I hit a small pothole or tried to jump a curb.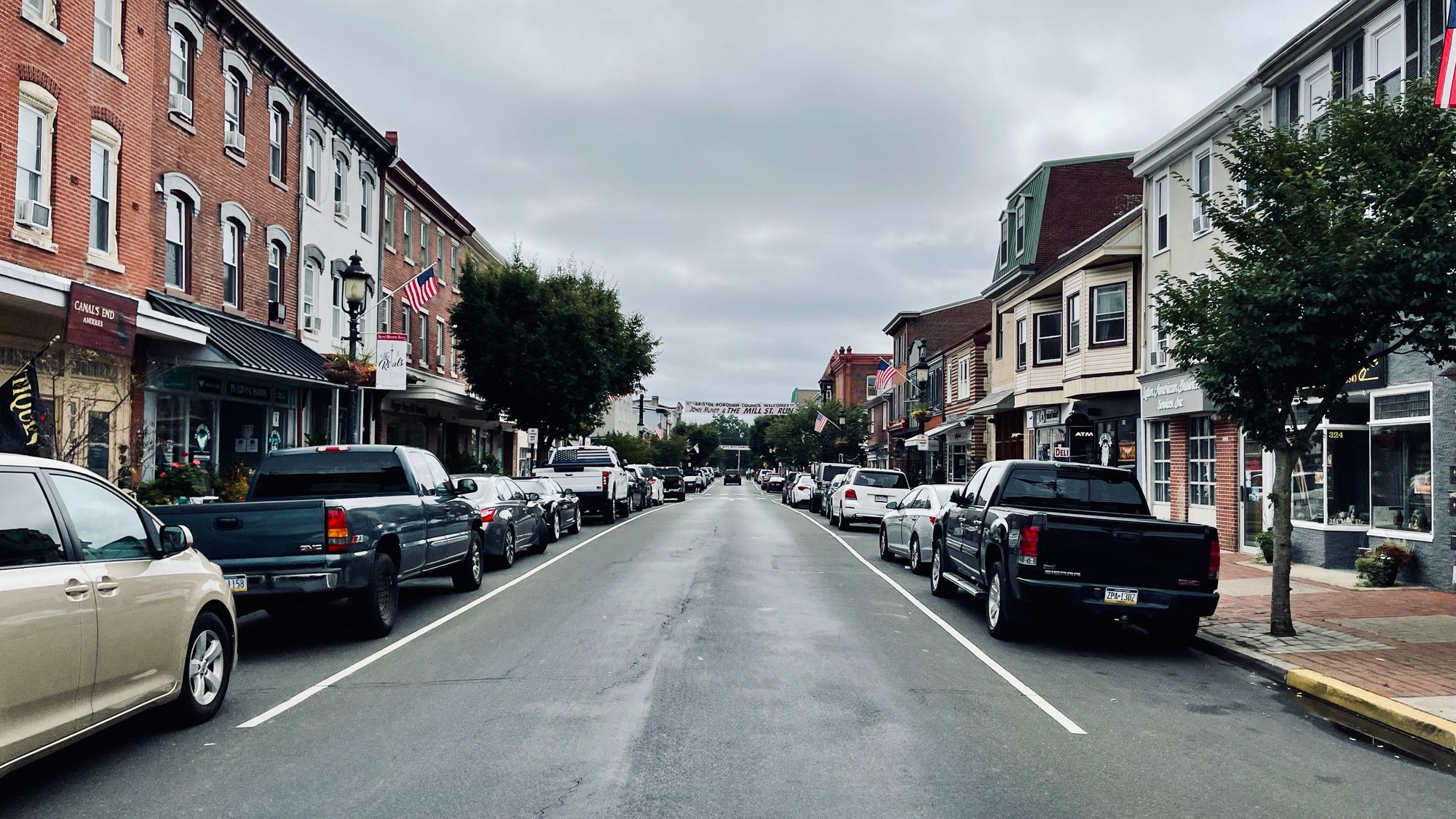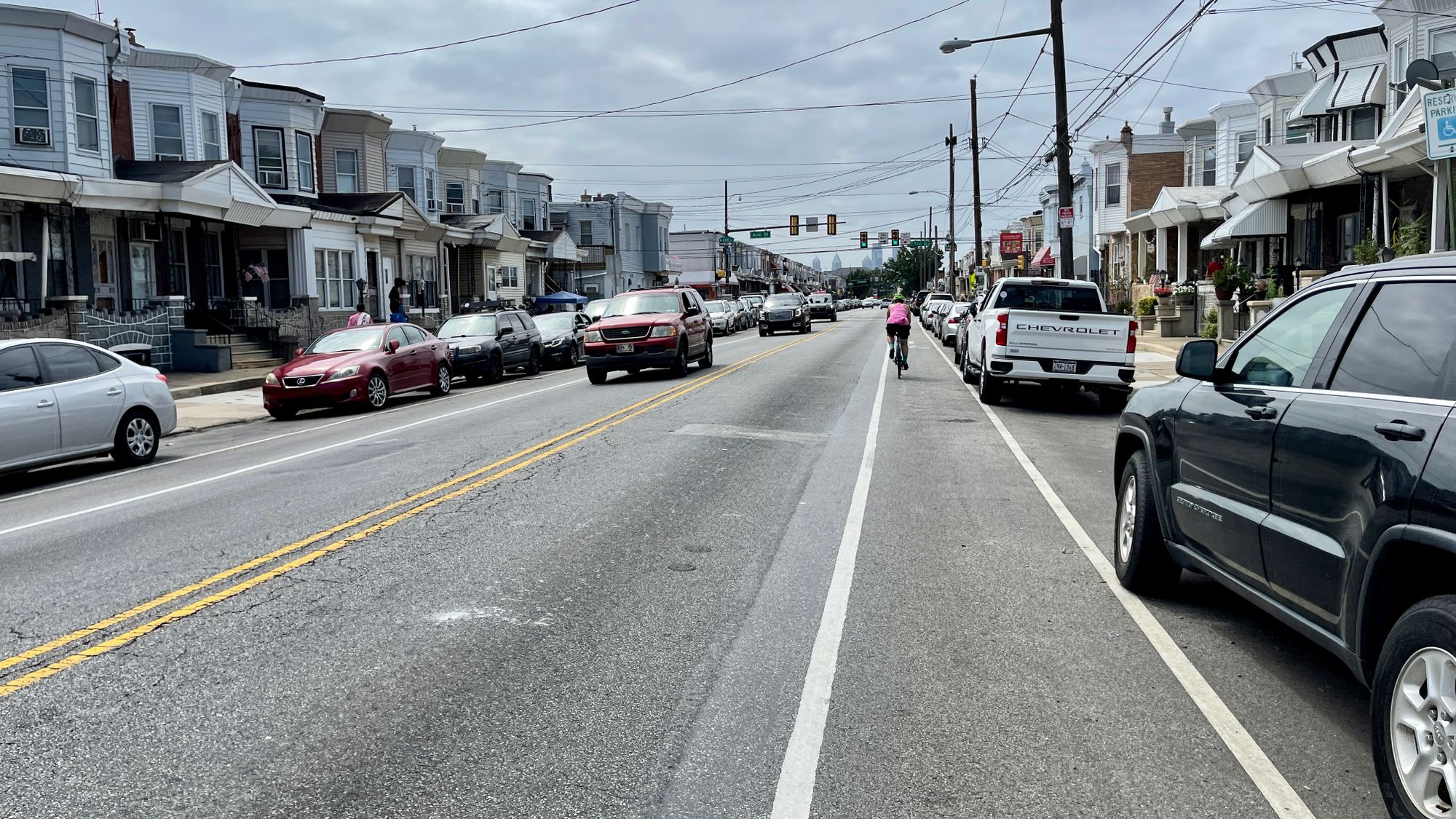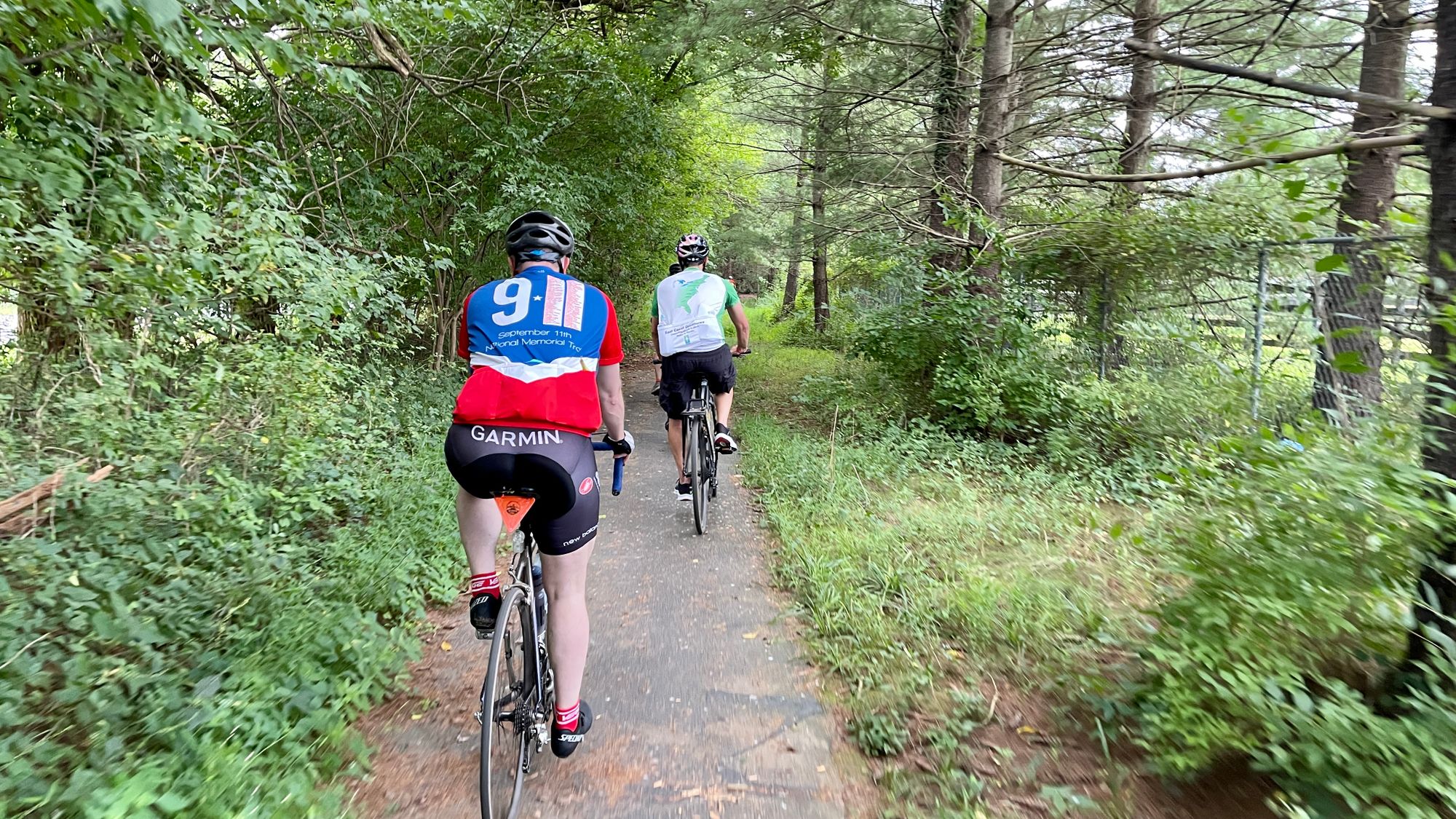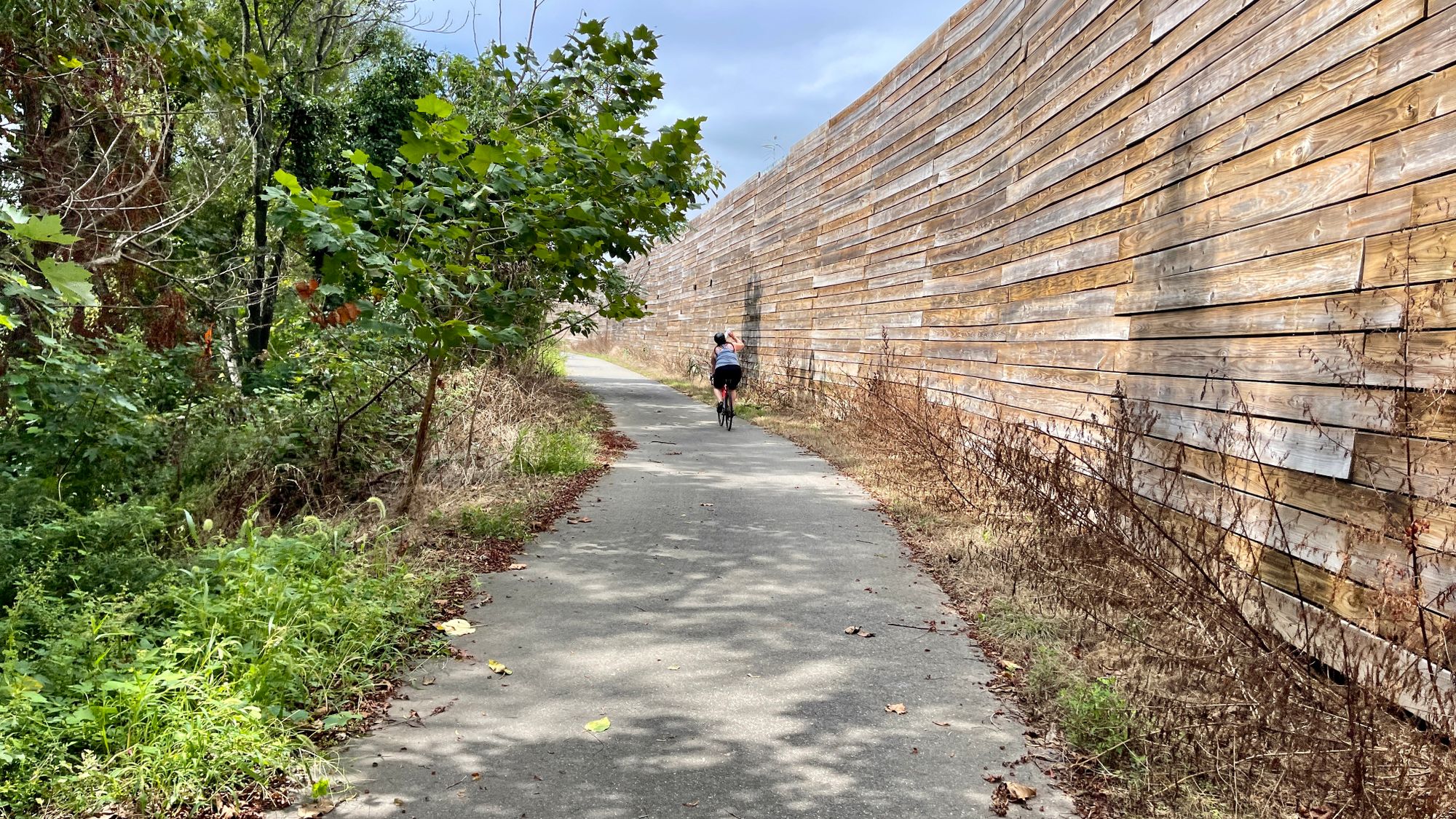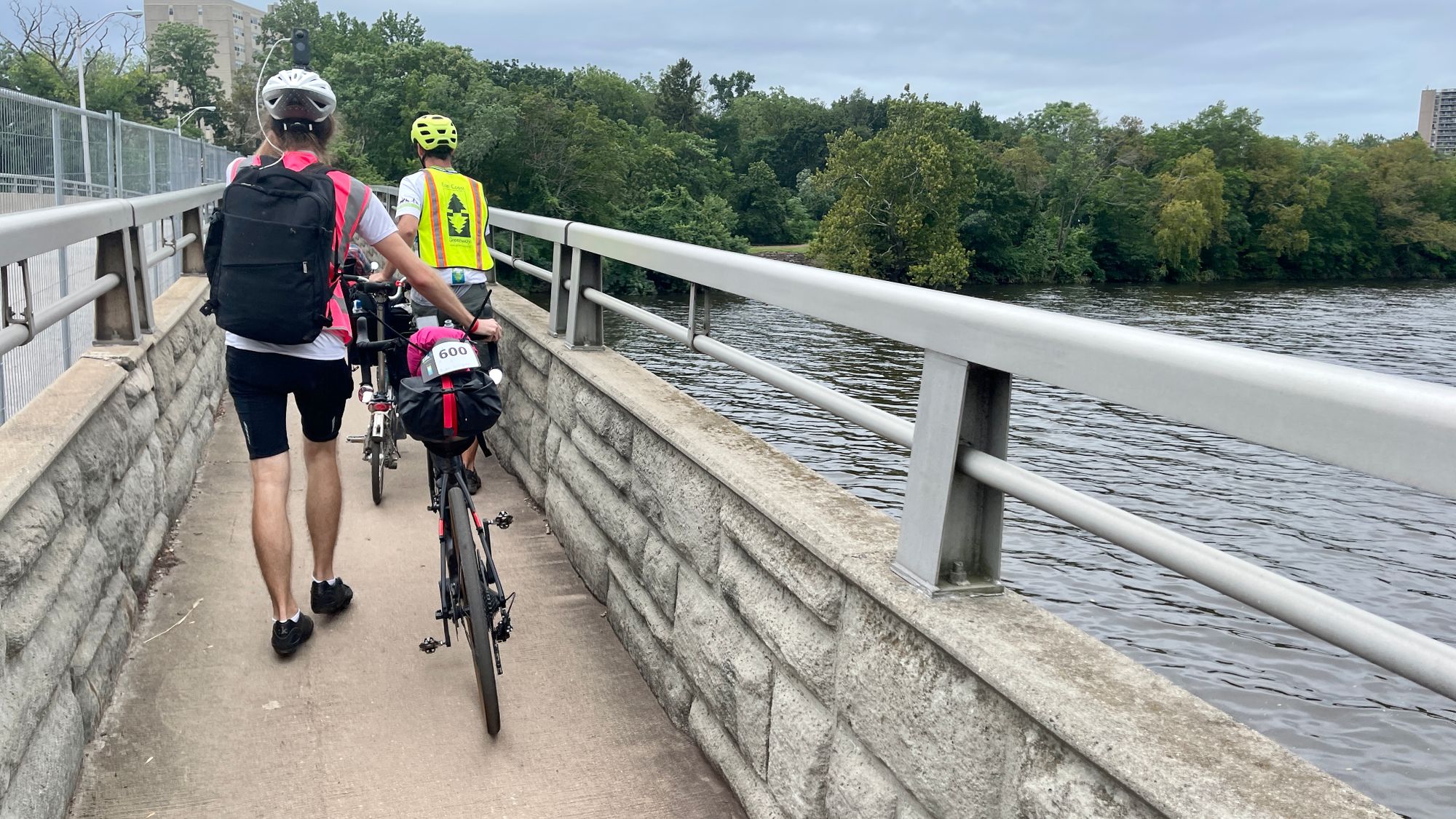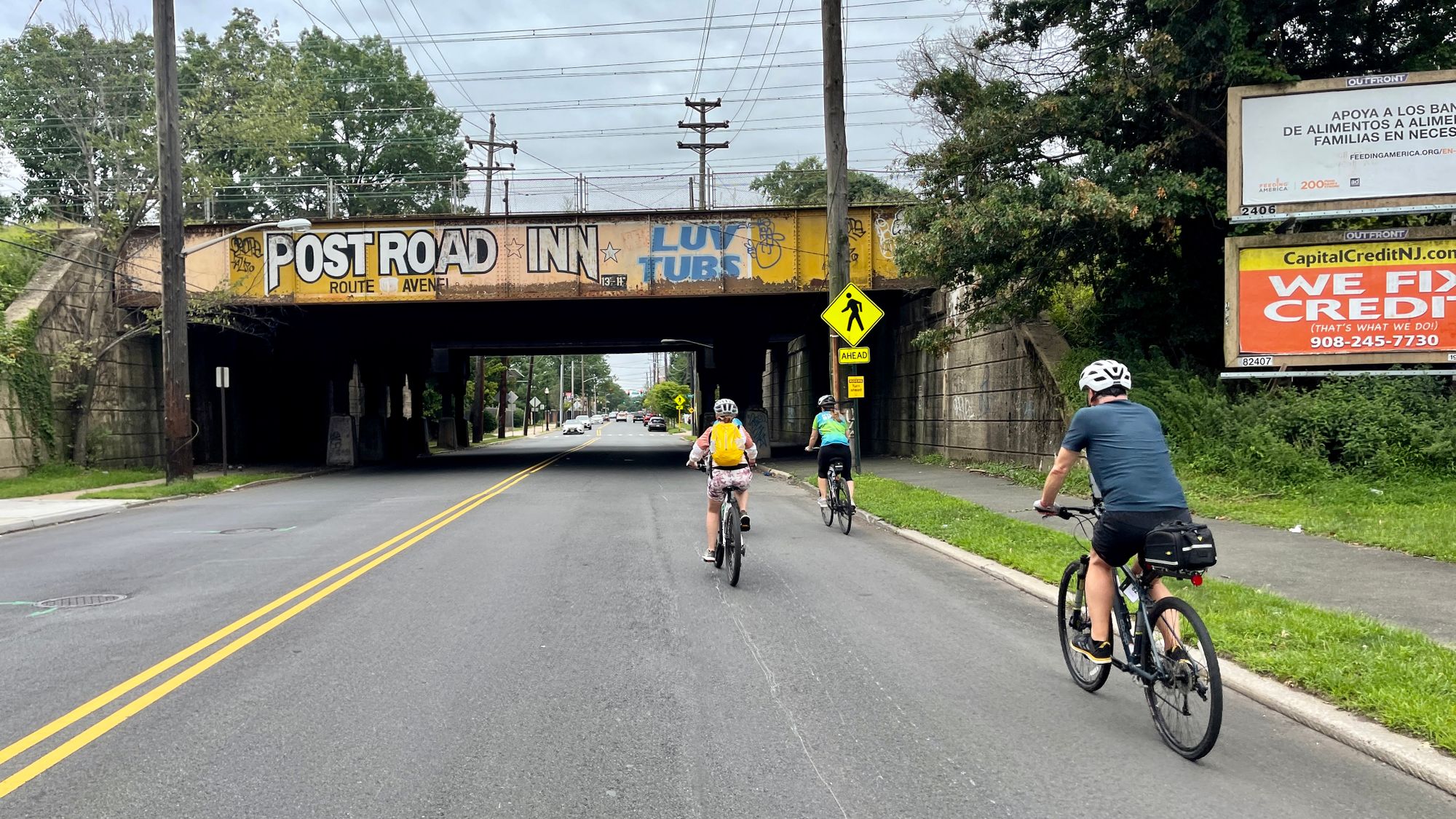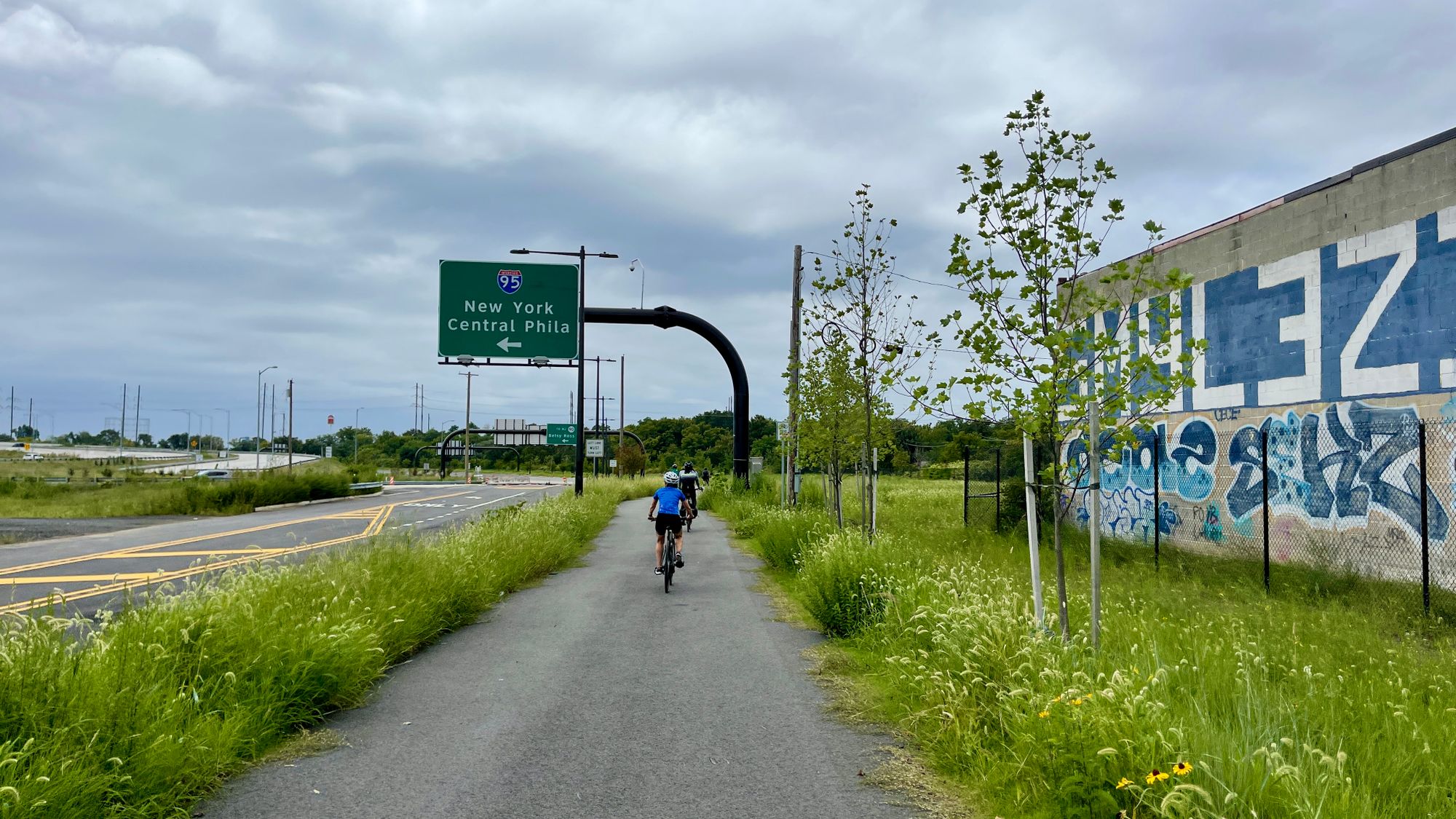 Culture
For most of day one, I was riding with Ryan, an e-bike enthusiast who, because of his bike's pedal assistance, set a steady, brisk pace. I didn't complain. Our conversations kept my mind off the increased discomfort I was feeling on my inner thigh.
A theme throughout our conversations centered on how to reframe the idea that biking, whether for recreation or commuting, was an elitist White activity and that, with the proper investment from local and state governments, could actually be an equalizer in the fight against poverty and climate change. You'll have to come back later for my "Why You Should Be Biking" TED Talk.
There were as many people of color as I expected on the ride (not very many), but that didn't make it any less disheartening. Especially as we rode through neighborhoods where the biking infrastructure was some of the best I'd seen but you knew the folks in the neighborhood weren't the ones using it, to no fault of their own. At Bike Durham, we often wrestle with this tension between the things we would like to see and the actual needs of the communities. It's tone deaf to talk about creating bike lanes when the community doesn't even have sidewalks.
Climate
Where we got unimaginably lucky was the weather. 70-75 degrees and overcast for most of the ride, with a few drops of rain on the second day and a peek of sun towards the end in Philadelphia, days before Hurricane Ida ravaged New York and New Jersey. You can plan a pretty bike ride but you can't predict the weather. There is inherent risk signing up for a two-day, outdoor event two months in advance. One week made all the difference.
Every passing day, I am more and more convinced that climate change is the greatest issue of our time. So many of the parks and trails we experienced on the ride won't be possible in the years to come if we don't take a stand. When it comes to biking, I've done my best not to virtue signal too much about driving cars and car culture. Some days are better than others. I don't want cyclists to be seen as hostile. It will only create more unnecessary confrontation on the road. But our planet needs us to take bold action if we're going to survive. Yes, I'm aware that corporations are the real villains in this story, but that shouldn't discourage us from making small yet significant changes in our own lives.
Here's the thing about biking: it's fun! Like, really fun. Since March 2020, one of my sanctuaries has been on my bike, riding through the streets of downtown Durham, or on the ATC, and yes, on the East Coast Greenway from Jersey City to Philadelphia. I would love nothing more than to share in that joy with others and create true sanctuaries for cyclists across the country.
---
Sincerest thank you to the East Coast Greenway Alliance and all the partners, volunteers, and other riders who made the event a life-changing experience.
The next NYC to PHL ride will be in May 2022. Registration opens in October. Check out the awesome recap video here.
If you would like to learn more about being a bike commuter in Durham, please reach out to me. I'd love to talk to you about my experience and how to create one that works for you.
Want to get involved in local efforts to transform our transit system, including biking, busing, walking, and more? Join us at Bike Durham!