Manifest Dismantling, Nature's Teachings, and the Importance of Independent Media with Mike Shields | The Buddy Ruski Show (Ep. 20)
On episode 20 of The Buddy Ruski Show, Justin interviews prolific media professional and arborist Mike Shields.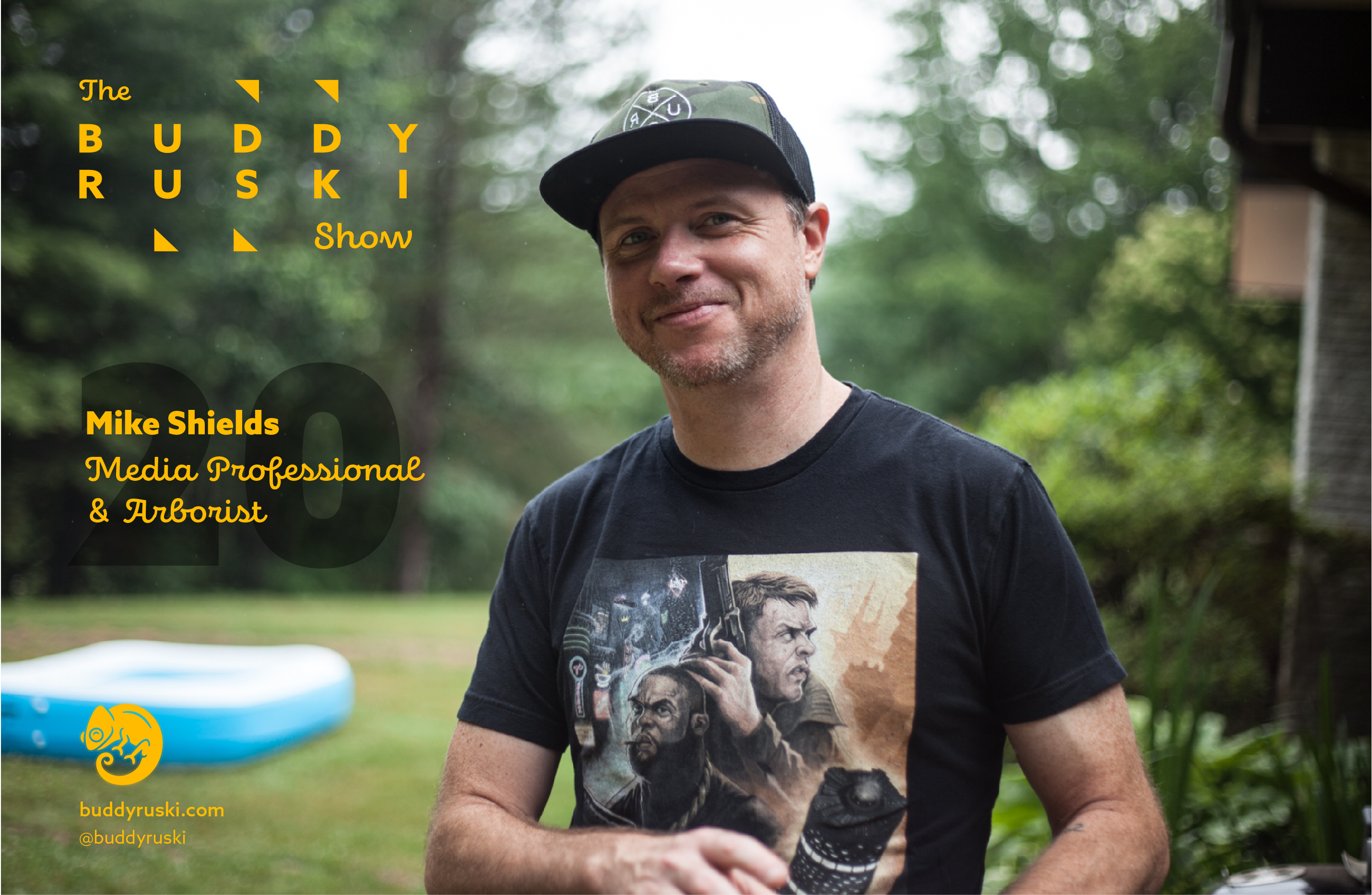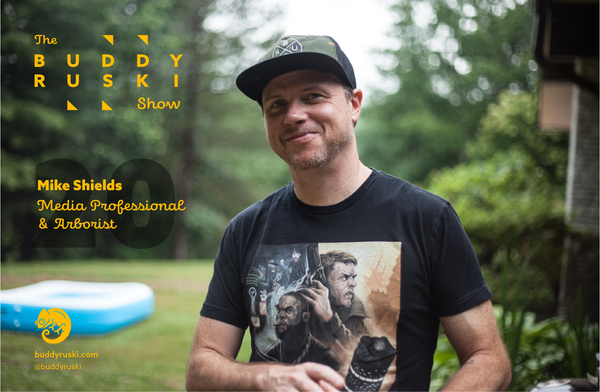 My guest is Mike Shields.
Mike is an arborist by trade but an artist at heart. He is the co-founder of Across The Margin, a media and publishing company based in New York City.
Mike and I met through our mutual best friend and the Crown Prince of Crypto, Tom Rau.
After graduating from Virginia Tech, and a short stint in San Diego, Mike made his way to New York City where he said he feels right at home. "I'd have to be pulled away kicking and screaming."
One of the core pillars of our relationship, aside from our passionate battle rap fandom, is our shared love for Jenny Odell's book How To Do Nothing. You've heard me talk about it quite a lot, and for good reason. It's amazing! Mike had the pleasure of interviewing Jenny for Across the Margin: The Podcast after he and I discussed the book for ATM's "Quarantine Recommends" series. We talked about the importance of "manifest dismantling," a phrase Jenny uses often, and what nature can teach us about our communities.
We also talked about what it takes to run a boutique media company in the age of the ever-expanding storytelling platforms universe. Blogs, podcasts, YouTube, Twitch, TikTok, Instagram, in-person events (remember those?!); it's a lot! I love a good story, though.
---
As always, thank you for listening. If you like what you hear, be sure to share with your friends and support the show by becoming a Buddy Ruski subscriber.
Follow on social: Twitter | Instagram
This was a special pod for Buddy Ruski! It was the first guest from outside of North Carolina. Although I'm a Durham native, my goal is to take the Buddy Ruski brand around the world. Interviewing Mike is a small step in the right direction. Thanks for supporting!
My next guest is Josh Harmon, another one of those darn Yankees and a dear friend of mine. He is an incredibly talented individual to the point where I am not sure what to write down for his profession. I'll have to ask him later this week during the interview. He is best known for his charming and funny "drums and comedy" videos, which you can see on his Instagram page. Stay tuned!