New Year's Resolutions for the City of Durham (and maybe your city, too).
What do we need to make 2022 a banner year for our communities?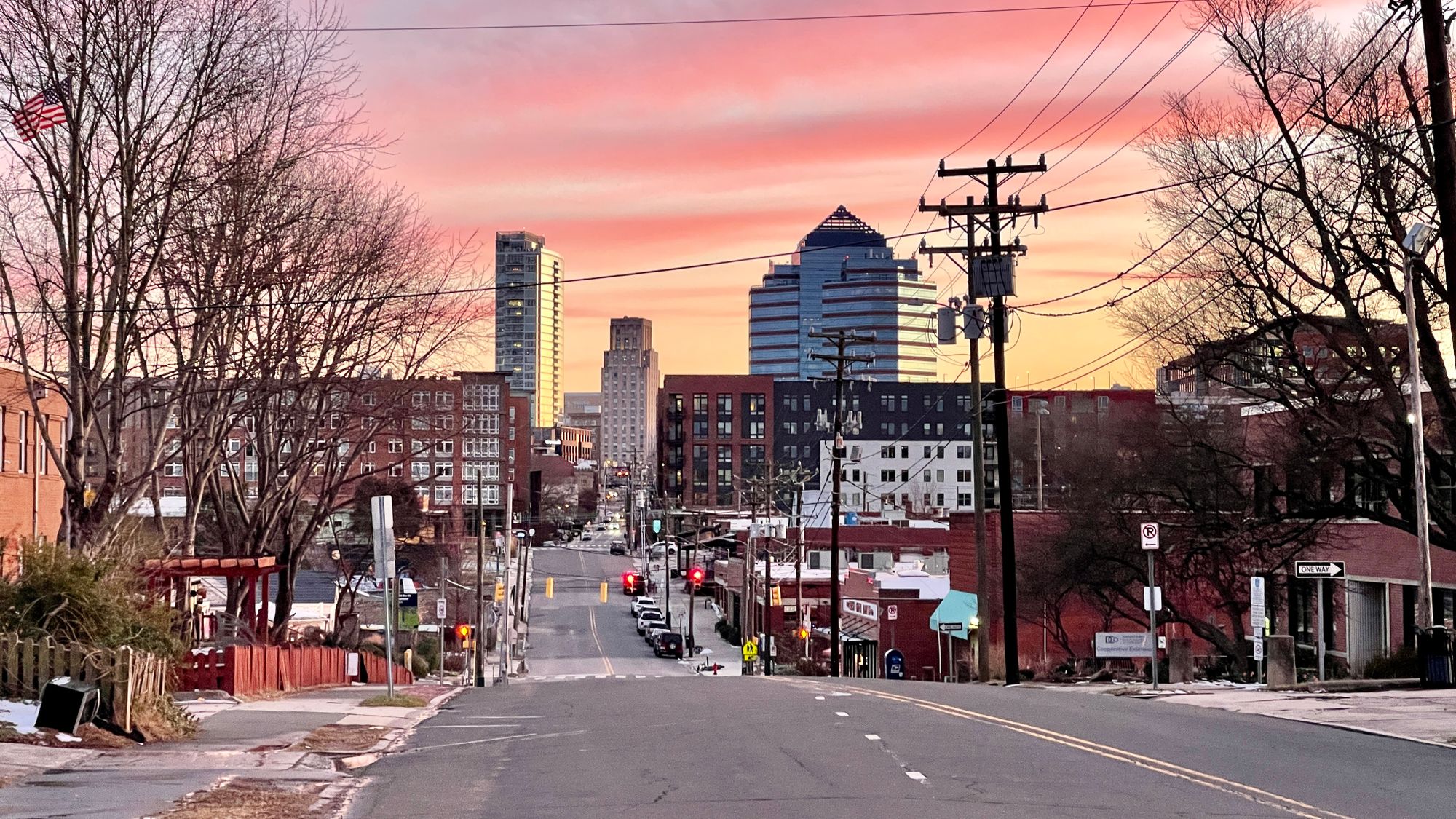 New Year's resolutions are short-lived. I've barely been able to stick to my daily journaling. They tend to be gimmicky, driven by mob mentality and, in our digitally-obsessed society, the pressures of social media. But I'm not this nihilst. Reflecting, setting goals; they're important tasks. If it takes a regular check-in every 365 days, what's the worst that could happen?
Cities, like individuals, set goals and create paths to achieve those goals. In a city like Durham, that's overwhelming Democratic, the goals are often monolithic. Any differences shake out to be an exercise in prioritization. But Durham is not the same as it once was. New construction projects are announced, developed, and opened on a weekly basis. Transplants are moving here in droves, changing the texture of Durham's racial, philosophical, and socioeconomic makeup, as illustrated by the "church" opening on Geer St. The pandemic… These change the calculus for how Durham assesses its future.
Our country is facing a reckoning. Durham is no different. The wounds opened by the pandemic have caused us to question aspects of regular life we once considered etched in stone. With many of our systems stripped to the studs, there is an opportunity to rebuild with renewed perspective. How can we turn this devastating tragedy into a roadmap for a brighter future?
Here are several resolutions to consider when making your projections for 2022. I will try my best not to start every segment with a pandemic-related asterisk. Just know that the effects of COVID-19 loom large over this discussion.
EAT HEALTHY
(and support your local businesses)
The "shop local" movement that morphed into a more all-encompassing "insert activity" local movement over the last decade propelled cities, like Durham, into the hipster renaissance that dominated the 2010s, complete with coffee shops, craft breweries, t-shirt companies, and anything else a young millennial startup employee could ask for. Those economies ballooned but their margins remained razor thin as the cost of doing business rose alongside the population size. While large corporations received significant payouts from the government to cover their losses, local business owners were left hanging out to dry. The shop local movement needs a revival if we're going to build back (better, R.I.P.) our communities after the last two years. Investing in our neighbors enriches their lives and ours through better wages, better schools, homeownership, and other foundational pieces of a stable life.
EXERCISE
(and fix our transit issues)
In April 2020, when we were all sent home to hibernate through the early days of the pandemic, the streets were empty. Photos of the Los Angeles skyline unimpeded by the notorious smog showed what a world without cars and car exhaust might look like. With the roads clear of vehicles, pedestrians truly had the right of way. For bike commuters, it was paradise. The pandemic gave us a silver lining. We had the perfect opportunity to make wholesale changes to our city's infrastructure while cars were sidelined. But the health risks to construction workers was too high to build anything. Still, some of us still saw the vision. Cities allowed outdoor seating in parking spaces to accommodate health protocols, potentially leading to "social districts" made famous in places like Savannah, Georgia and New Orleans. States passed laws allowing the delivery of cocktails. We got creative in our time of need.
Now that life has returned to the streets, we have an obligation to remain creative and make the streets safe and accessible for everyone. Our backs shouldn't have to be pressed against the wall to invest resources in our infrastructure.
https://twitter.com/bullcitybrian/status/1481967900114272257?s=20
The city and state government are responsible for funding projects, but we can decide where those funds are applied through participation in advocacy groups like Bike Durham, and participation in the systems themselves. Take a ride on the city bus. Walk or bike to work twice a month. Explore the city from a new vantage point and use that experience to advocate for better conditions.
VOTE
(and participate more in your local government)
2022 is an election year. Honestly, every year is an election year in this country. The second a politician is appointed, their re-election campaign has begun. We all know it's a shit system. But it's the one we have right now, and we're not gonna fix it by sitting on our hands.
Durham elected a new mayor and new city council member at the end of 2021. On top of that, we have incredibly urgent statewide elections on the horizon. Voting in the upcoming election is non-negotiable. North Carolina is one of a handful of states being targeted by Republicans for significant electoral process manipulation that would restrict the right to vote for millions of people. Even if you don't think politics affects you, it affects someone in your community, and they need your help. But it doesn't stop at voting. It's about time we all make year-round participation in our local government #trendy. Watch a city council meeting. Join an advocacy group. Make your vote count by following through on it. There's only so much we can complain about if we're not willing to roll up our sleeves. I know we're all exhausted just thinking about the collapse of modern society, but in the words of Beric Dondarrion, "the enemy always wins, and we still need to fight him."
More Buddy Ruski content
(and more Buddy Ruski content)
Now that I'm back from holiday sabbatical (aka a couple of seasonal jobs), consider this a declaration of intent. The BR content machine is well-oiled and the program calendar is filling up quickly. New podcasts, in-person events (🤞🏾), and a few exciting collaborations in the works.
---
If you want to hear directly from the commonwealth, check out these suggestions from the people of Durham in this lively Reddit thread.
Disclaimer: Bike Durham, a local non-profit organization advocating for better and safer transportation infrastructure, is mentioned in the story. I have been a board member since March 2021.