SNDTRK Volume 14: Posse Cuts
A full breakdown of some of the best posse cuts in hip-hop history.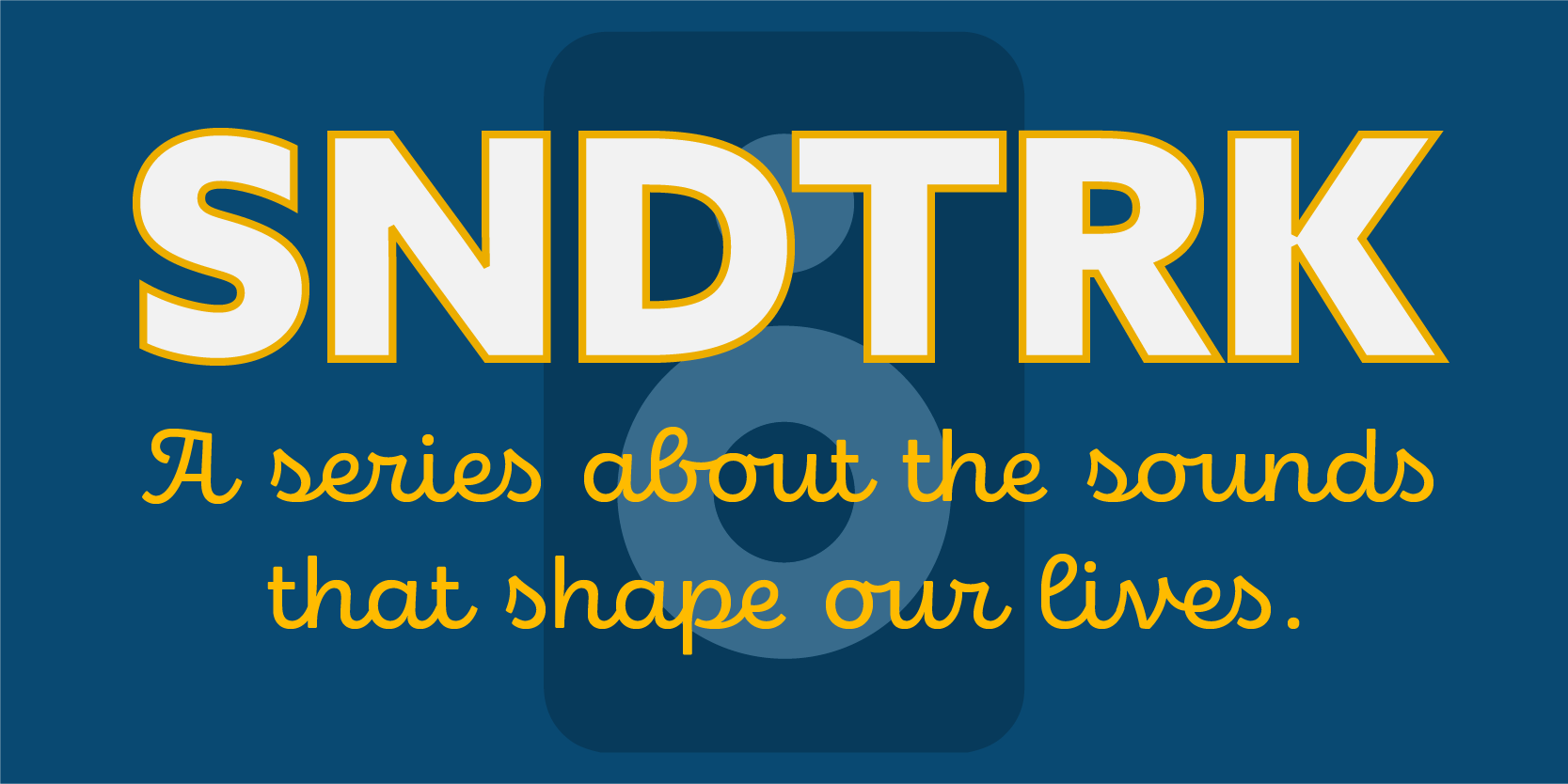 Posse cuts are as old as hip-hop itself. Rapper's Delight, the song often credited with being the "first" rap song, featured Wonder Mike, Big Bank Hank, and Master Gee passing the mic back and forth for 14(!) minutes.
The solo emcee didn't become prominent until the early 90s as popular groups like N.W.A. started to splinter. Even groups that stuck together rarely included guest features on their album except for artists in the "crew" like fellow Native Tongue members The Jungle Brothers and Q-Tip hoping on "Buddy" from De La Soul's 3 Feet High and Rising.
At the same time, Wu-Tang Clan, an emerging super collective, was forming in New York City, making posse cuts a routine attraction on their various projects. The group included the Rza, the GZA, Ol' Dirty Bastard, Inspectah Deck, Raekwon the Chef, U-God, Ghostface Killah, and the Method Man (and Masta Killa, who somehow is not represented in the crew rundown from 36 Chambers' "Method Man").
More and more emcees in the mainstream continued to pursue solo careers even though crews still formed around labelmates: Jay-Z, Beanie Siegel, and Memphis Bleek on Roc-A-Fella; El-P, Cage, Copywrite, Camu Tao, and Vast Aire, among others, on Definitive Jux. It became the preferred model into the 2010s, with labels like YMCMB, Odd Future, Black Hippy/TDE, who even had their own DJ tags. Rarely do you see a true hip-hop group in the vein of ATCQ, Dilated Peoples, Jurassic 5, or Souls of Mischief. My guess is the money doesn't work with the math. It rarely does in art.
The freelancing nature of the modern emcee did provide a new opportunity for superhero team-ups we hadn't heard before. Rappers cut from a similar cloth artistically, or in stature, started joining forces, challenging one another to bring their best bars or be outshined by the next emcee. This manifested itself in the form of the posse cut: a sequence of sixteens, usually with no hook, giving space to each participant to flex on the microphone, almost like a rap all-star game.
This edition of SNDTRK features a few extra recommendations. Certain songs deserved recognition, others a bit of elaboration, and a handful earned a full retrospective. I did my best to leave out songs from groups that feature multiple artists (i.e. Wu-Tang Clan) and instead focus on collaborative efforts. There are a couple of exceptions.
---
REMIXES
HONORABLE MENTIONS
Really Doe - Danny Brown, Ab-Soul, Kendrick Lamar, Earl Sweatshirt
Tha Game - Raekwon, Ghostface Killah, Prodigy, Pete Rock
616 Rewind - Deacon The Villain, Kno, Tonedeff, Celph Titled, Sankofa, Kashal-Tee
So Appalled - Jay-Z, Pusha T, CyHi the Prynce, Swizz Beatz, RZA, Kanye West
Don't @ Me - Skepta, Frisco, JME, Shorty
Same As It Never Was - El-P, Camu Tao, Copywrite, Vast Aire, Masai Bey
Kryptonite - Big Boi, Blackowned C-Bone, Killer Mike, Rock D The Legend
The Lineup - C-Rayz Walz, Wordsworth, J-Treds, Thirstin Howl III, Vast Aire, Breezly Brewin, MF DOOM
Fondle 'Em Fossils - DJ Eli, Breezly Brewin', Q-Unique, Godfather Don, J-Treds, MF DOOM
Stunt 101 - 50 Cent, Lloyd Banks, Young Buck
TWITTER-LENGTH REVIEW
Purple Pills - Eminem, Bizarre, Proof, Swifty, Kuniva, Kon Artis.
To think, Em gave up working on projects with Royce to do more D12 songs… in the long run, I'd rather have more Bad Meets Evil. The gap between Eminem and the rest of D12 might be the largest in hip-hop solo/group history.
Bitch Please II - Eminem, Dr. Dre, Snoop Dogg, Xzibit, Nate Dogg
This is the Aftermath Era at its peak. All the artists on this song became fixtures in Dr. Dre's second run after the release of 2001. Eminem's verse is, as it often is on these group songs for some reason, the least impressive even though it's on his album. Xzibit shines.
Fuckin' Problems - A$AP Rocky, Drake, Kendrick Lamar, 2 Chainz
I spent a lot of time on campus at UNC when my buddy Philip was there. Even as a Duke fan, one of my fondest memories is rapping this song along with everyone else, including the 2011 UNC men's basketball team, during an all-time night at The Library. Damn, I miss The Library.
North Cack - G Yamazawa, J. Gunn, Kane Smego
Every generation has their anthem, and G., Gunn, and Kane gifted this era of North Cackalackians with theirs. I don't know if I've been closely associated with any other viral events. But when's the remix dropping?
Da Graveyard - Big L, Lord Finesse, Microphone Nut, Jay-Z, Party Arty & Grand Daddy I.U.
A novice Jay-Z arguably has the worst verse on a song of virtual unknowns outside L and Finesse which shows how much can be accomplished in a year, considering he dropped Reasonable Doubt a year later.
---
OLDIE
Tyler, The Creator, Hodgy Beats, Left Brain, Mike G, Domo Genesis, Frank Ocean, Jasper Dolphin, Earl Sweatshirt
The short straw poll I conducted among my friends had Oldie as the overwhelming first choice. It's hard to argue considering even the "not a rappers" in the crew get off a "nine bar, just for the bitches." The song features nine verses (with the glaring omission being the only female in the group), and includes Frank Ocean hinting at his newly-revealed sexuality with the bar, "I'm bi… wait, I mean, I'm straight." Earl Sweatshirt steals the show with the penultimate verse after being M.I.A. for roughly a year, and proves his spot as the top lyricist in the group.
Odd Future was a cultural force in the mid-2010s with Tyler, The Creator serving as the team's architect. Not only were they talented musicians, but seemed to have their hands in all manner of creative outlets from TV shows to merchandising. The group has since dissolved, even as its main attractions like Tyler, Frank Ocean, Earl Sweatshirt and The Internet are still making popular music, but Oldie stands tall as a monument to a movement that remains influential in hip-hop.
GUERRILLA MONSOON RAP
Talib Kweli, Black Thought, Pharaohe Monch, Kanye West
This song defines the post- Coast feud, post- gangsta rap era. To this day, few emcees can compete with these three at their peak (or Black Thought ever). On top of that, you have up-and-coming Roc-A-Fella producer and not-yet-rapper Kanye West, who was still two years away from his debut album, College Dropout. The song debuted on Talib Kweli's album Quality, which also featured the hit single "Get By," making Kweli a household name. Black Thought and The Roots were still riding the success of Things Fall Apart, performing with Jay-Z as the backing band for his MTV Unplugged performance months after The Blueprint was released. And Pharaohe Monch, while not a well-known act, was considered amongst the best rappers of his era by his peers.
It was a great era of hip-hop to grow up in. The Soulquarians took up the mantle of the Native Tongues as the definitive source of Afrocentric conscious rap, with releases like Quality (Talib Kweli), Things Fall Apart (The Roots), Fantastic, Vol. 2 (Slum Village) and Like Water for Chocolate (Common). Definitive Jux and Rhymesayers Entertainment were two other anchors in the growing wave of underground hip-hop, spearheaded by label owners El-P (Company Flow, Run The Jewels) and Slug (Atmosphere), respectively.
It's hard to remember (I forgot while talking to Ryan about this piece) that one could argue Kanye West was the artist who drove mainstream hip-hop back into the more introspective, conscious lane and away from the gangsta rap that was reasserting itself thanks in large part to 50 Cent, who famously placed a public bet with Kanye that his album Curtis would outperform Kanye's 3rd album Graduation. It did not. To some, the fallout signaled the fall of gangsta rap from mainstream success. The generations that followed were clearly influenced by Kanye in numerous ways including his lyricism and experimentation with auto-tune.
MONSTER
Rick Ross, Kanye West, Jay-Z, Nicki Minaj, Bon Iver
By 2010, I was rarely listening to the radio. One night, on my way to hang with my buddy David Mayer, I happened to tune in, probably because my phone wasn't working. What I heard as I pulled into the dorms on Duke's East Campus was something completely jarring and unexpected. Kanye West's newest single "Monster" was exploding from what was left of the speaker system in my mom's Jeep. Let me remind you that the last we'd heard from Kanye West, he was doing his best T-Pain impression on 808s & Heartbreaks. To hear him rapping again alongside Jay-Z and this fierce female emcee I knew nothing about over this terrorizing instrumental was a shock to the system. I'll never forget rushing into the dorm gasping for breathe trying to explain what I'd just witnessed like I was Paul Revere. I felt so out of the loop after hearing several people recite the song by heart.
Monster is largely remembered for Nicki Minaj, the "unknown" female rapper, absolutely bodying the track with her brash delivery and vocal range that flips between fairy princess and banshee. It's a shame that she got thrust into the sexualized popstar archetype because I think this version of Nicki Minaj could've been a revelation as a female emcee in a genre that still lacks true gender diversity, even in 2020.
On the Wikipedia page for the song, someone describing the format of the song said, "Rick Ross drops by to say hi, keeping his appearance so brief that I can't help but wonder what he's even doing here," which is how I describe most appearances from Rick Ross. "What's he even doing here?"
1TRAIN
A$AP Rocky, Joey Badass, Kendrick Lamar, Yelawolf, Danny Brown, Action Bronson, Big K.R.I.T.
The comparisons to a bygone era of 90s style posse cuts are apropos, reminiscent of D.I.T.C. or Wu-Tang Clan. No hook, straight bars. The song features a whos-who of 2013 next-gen rappers including Kendrick Lamar who set the world on fire just seven months later with the infamous "Control verse," taking aim at Rocky and K.R.I.T., among others.
1Train is a unique posse cut in rap history. Seven emcees make up the roster representing five states with no overlap in "crews" or groups, unlike the slightly larger "Oldie" or any song from the aforementioned D.I.T.C. or Wu-Tang. To pull together that many disparate acts with unique styles and have the final result be this seamless is a testament to the rappers involved and their dexterity as well as A$AP's gift for curation.
Danny Brown also gifted us with one of the best rap lines of all time when he said, "Bitch pussy smell like a penguin." I don't even know where to begin with breaking down everything strange and wrong with this line. To have intimate knowledge of a penguin's aroma means that Danny would have to be spending a considerable amount of time with the species. Is he moonlighting as an animal rescuer on the weekends? Was he helping clean penguins during an oil spill? Does he have a pet penguin? I can't imagine it gets cold enough in Michigan, even in the harshest winters. This line leaves me with more questions than answers...
FOREVER
Drake, Kanye West, Lil Wayne, Eminem
Forever was used as a promotional single for More Than A Game, a 2009 documentary film about LeBron James. In the way 1Train was unique for its ability to bring together many unrelated rappers to the mic, Forever achieved something even greater. It summoned Kanye West, Lil Wayne and Eminem, three rap kings, and the heir to the throne in Drake, who was fresh off the release of So Far Gone, the project that shoved him into the zeitgeist.
Here are the verses ranked:
1. Lil Wayne
10. Kanye West
11. Drake
100. Eminem.
This is peak Weezy. The metaphors hit, the imagery is vivid, and the bars just glide across the beat. Two months after Forever, Wayne dropped No Ceilings, arguably his last great performance on the mic. As a notorious Wayne hater, I was finally coming around to his unique place in rap just in time for him to plunge off the deep end.
Speaking of going off the deep end, Kanye was looking over the ledge at this point. It's hard to say if he was past the point of no return, but three weeks later, he would take the plunge into Kanye West, the psychopathic villain, during his infamous, meme-generating outburst at the 2009 Video Music Awards. A year later, he would release his best album ever and arguably one of THE best albums ever. Like all great artists, he was walking the thin line between brilliance and insanity. His closing bars sum up his present and future at the time:
Trade the Grammy plaques just to have my granny back

Remember she had that bad hip like a fanny pack?

Chasin' the stardom will turn you to a maniac

All the way in Hollywood and I can't even act

They pull the cameras out and goddamn, he snap

I used to want this thing forever, y'all can have it back
Jay-Z called it the posse cut of the decade, which is hard to argue with considering who is on it, not to mention that it's on a soundtrack for a movie about the best basketball player in the league* (many would argue).
---
SNDTRK is a series ranging from music that has inspired me, invigorated me, or just songs that bump including fresh cuts and old classics. In doing this series, I want to share the connections I have to music and in turn, make a connection to you.
Thanks for reading! You can find the full posse cut playlist here, as well we the full SNDTRK master playlist to date here.