SNDTRK Volume 15: Danger Mouse
For years, Danger Mouse has been an architect of popular music and you've probably never heard of him.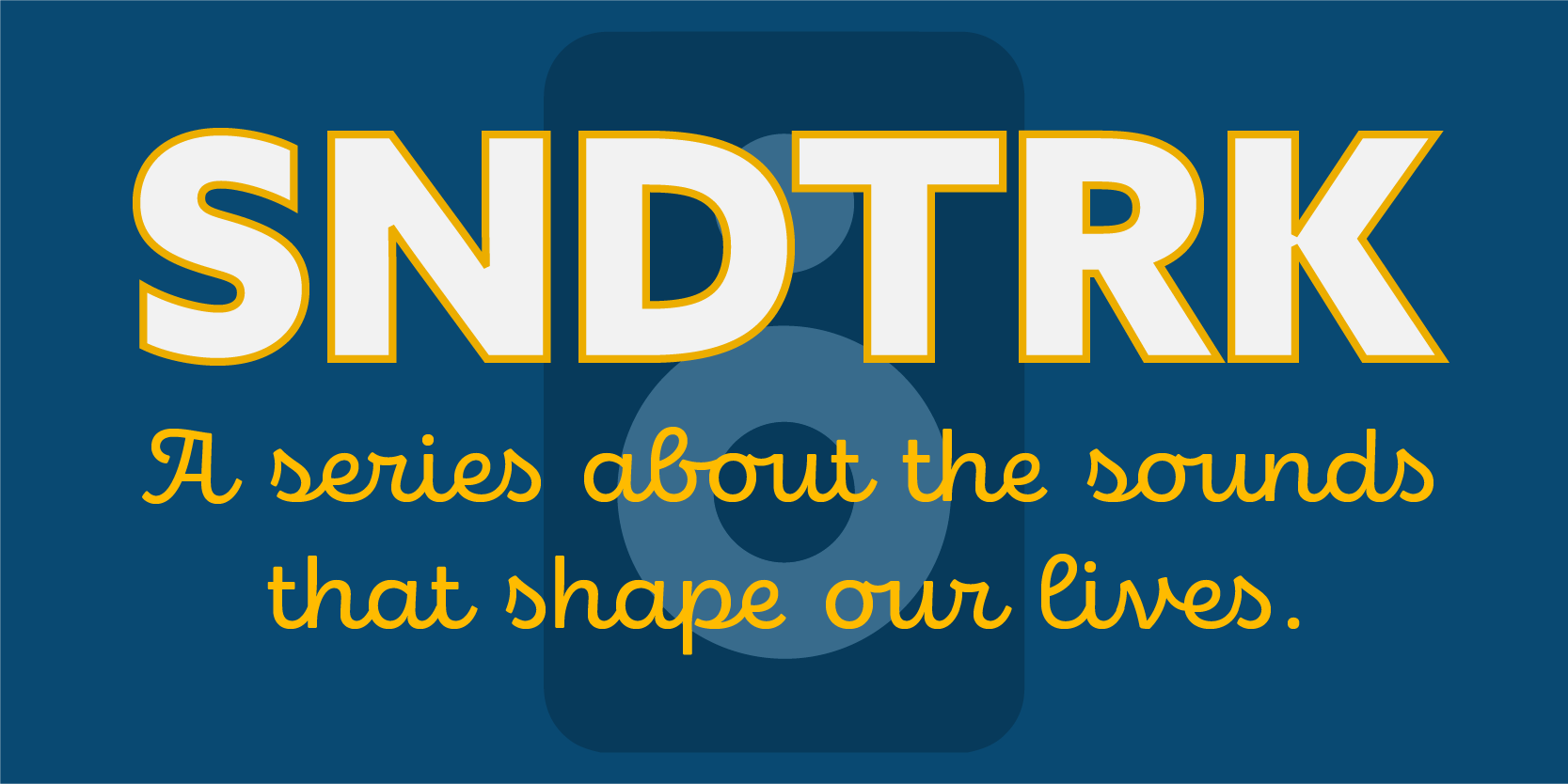 What do all these artists have in common?
Gorillaz, The Black Keys, Beck, U2, A$AP Rocky, MF DOOM, Busdriver, Red Hot Chili Peppers, Adele, Portugual. The Man, Electric Guest, Norah Jones, Michael Kiwanuka, Cee-Lo Green, James Mercer of The Shins, and Karen O of Yeah Yeah Yeahs.
Answer: Danger Mouse has produced albums for all of them.
It's nearly impossible to find a producer this prolific who isn't the architect of their own record label (i.e. Rick Rubin, Quincy Jones, Sean Combs) or an in-house producer. For most of his career, Danger Mouse, real name Brian Burton, was neither. (In 2015, he founded 30th Century Records but the label does not host any major studio artists).
Burton's critically-acclaimed project, The Grey Album , a mash-up of, you guessed it, The White Album and The Black Album, respectively, set the early music blogs ablaze when it was released in 2004. Before this, Danger Mouse was a relative unknown, his most notable work being a joint album entitled Ghetto Pop Life with rapper Jemini. The Grey Album caught the attention of Damon Albarn, lead man for the Gorillaz, who commissioned Danger Mouse to work on Demon Days. His career snowballed from there, frequently collaborating with artists across genres, bringing his exceptional, rodent-like ear to each project.
At some point, maybe I will write the authoritative piece on the career of Brian Burton. He deserves it. Until that day, I leave you with a 15-song playlist exemplary of his style and talent, while covering eight songs in more detail.
WHAT MORE CAN I SAY/WHILE MY GUITAR GENTLY WEEPS
JAY-Z & THE BEATLES
Arguably the best song on the album that started it all. Danger Mouse combined the world's most famous rapper with the most iconic band of all-time. My hot take is the album sounds cooler in the abstract than it did in practice but the idea was novel at the time. DJs like Girl Talk or Super Mash Bros. making careers off of splicing music didn't come along until the end of the decade. The Grey Album made Danger Mouse a household name among underground music nerds and launched his career as a producer, leading to…
NOVEMBER HAS COME
GORILLAZ FEATURING MF DOOM
Danger Mouse got this gig off the strength of The Grey Album. His ability to manipulate different genres fit perfectly with the style Damon Albarn was crafting with Gorillaz on their second full-length album, Demon Days. Recruiting the enigmatic MF DOOM to the project was a no-brainer. The two had worked together a year before, along with Madlib, on the Prince Po solo album, The Slickness, while DOOM and Madlib were coming off the release of their highly-regarded collab album, Madvillainy. DOOM's lyrical unorthodoxy feels right at home on the song.
This collaboration would prove fruitful as it led to three more full-length collaborations between the participating artists, two of which are mentioned next on the list. The third is an eponymous album by supergroup The Good, the Bad & The Queen featuring Damon Albarn, Paul Simonon (The Clash), Simon Tong (The Verve) and Tony Allen (Fela Kuti).
BENZI BOX
DANGERDOOM FEATURING CEE-LO GREEN
Following their collaboration on Demon Days, Danger Mouse and MF DOOM teamed up again, this time with Adult Swim to bring us one of my absolute favorite albums and one that is seriously slept on, The Mouse & The Mask. My affinity for the album can be chalked up to the recurring cameo from Master Shake and the entertaining subject matter including the complications of urinating and the sexual fantasies of Judy Jetson.
Speaking of cameos, Benzi Box includes a hook from Cee-Lo Green of Goodie Mob fame, who Danger Mouse met seven years prior in 1998 after winning a talent show in Athens and earning the chance to open for Outkast and Goodie Mob in Atlanta.
Danger Mouse and Madlib, who worked together on the Prince Po album, also co-produced the song Space Hoes.
The cover of the album is an illustration of a mouse head donning the MF DOOM mask. Danger Mouse and DOOM are kindred spirits in that way, both wearing masks while performing to hide from the spotlight.
CRAZY
GNARLS BARKLEY
I'm starting to see a trend here. If you collab with Danger Mouse on a song the year before, there's a good chance you're making an album with him a year later.
Until 2006, he remained an underground sensation but had limited name recognition outside the alternative scene. That all changed with the release of the single Crazy by newly-formed duo Gnarls Barkley. The song broke numerous records in the US & UK, including time on top of the charts and song downloads back when we paid for music. Remember those days when we actually owned the things we paid money for? Crazy times…
The illegal bootleg and eventual release of the single was one of the defining moments of the digital music era, and made Gnarls Barkley a worldwide sensation. Download numbers like what Gnarls Barkley put up is far more staggering than streaming numbers given the financial investment people made to get just that one song. If you bought nine songs on iTunes in 2006, that covered your Spotify subscription today.
Gnarls Barkley (and Danger Mouse) probably gets less credit than they deserve as a pioneer, along with collaborators like Damon Albarn, of the genre-blending sounds that took on new life in the 2000s.
THE HIGH ROAD
BROKEN BELLS
James Mercer, lead singer of The Shins, was going through a music-life crisis, exhausted by the prospect of working on anymore projects with the band. After officially disbanding, Mercer made his way to the house of our favorite risky rodent who helped Mercer unlock fresh new ideas. That time collaborating together inspired the formation of Broken Bells and release of the self-titled album that followed.
Broken Bells is far less hip-hop than Burton's previous work but not outside his abilities as a producer known for blending genres and tapping all his experiences to challenge his collaborators to think outside the box. The project foreshadows much of the work to come for Danger Mouse.
TIGHTEN UP
THE BLACK KEYS
The Black Keys make great music. I don't care what the critics say. Tighten Up is a bop of the highest order. Involving Danger Mouse is probably the reason why.
This is the second collaboration between Danger Mouse and The Black Keys after 2008's Attack & Release, with subsequent albums El Camino (2011) and Turn Blue (2014) also produced as a trio.
Here, Danger Mouse continues his foray into non-hip-hop and hip-hop-adjacent sounds. Brothers is mostly a blues album but Tighten Up, the only song on the album produced specifically by Danger Mouse, carries the same punch as a Gone Daddy Gone or Feel Good Inc. He was able to bring out a certain mood in The Black Keys that would carry over into El Camino, my favorite of their albums to date.
SAY GOODBYE
NORAH JONES
Just as he did with Brothers, his collaboration with Norah Jones on Little Broken Hearts also brought out untapped potential from his collaborator. Norah traded in her acoustic ballads for more pop-friendly synth jams.
Danger Mouse collaborated with Norah Jones a year prior on the Rome project with Daniele Luppi. The instrumentation is comparable to other projects Danger Mouse produced at the time like Mondo (2012) by Electric Guest and Evil Friends (2013) by Portugal. The Man, both of which are celebrated indie-pop records.
PHARSYDE
A$AP ROCKY
A$AP Rocky is the perfect hip-hop artist to bring Danger Mouse back into the genre. He is equally invested in pushing the limits of the genre and his own artistic expression. The two worked together on the song "Phoenix" from the 2013 release Long. Live. A$AP before Danger Mouse hopped on executive produce the follow-up, At. Long. Last. A$AP.
For a guy who made his name producing hip-hop records, he has spent much of his notable career working with indie poppers and rock n' rollers. As much as I criticized the new school, it's not as if there aren't newer artists that would benefit from a touch of the Danger: Danny Brown, Tyler, Earl, Vince, Earthgang, Mac Miller (if he were still with us), Anderson .Paak, Rejjie Snow, and Bishop Neru, just to name a few. They are all comparable to artists of old that Danger Mouse has collaborated with in the past.
Or perhaps he can reboot the career of an artist with Georgia roots like Andre 3000.
Right. Keep dreaming.
RIVER LEA
ADELE
Adele is arguably the biggest name Danger Mouse has worked with, although 25 is by no means his most critically-acclaimed project. The song in question, River Lea, by no means pushes Adele in any new directions as a performer but it checks plenty of the boxes for the two of them that fans have come to appreciate them for over the years. The closest vocal talent to Adele in the Danger Mouse discography in terms of range is probably Cee-Lo Green. A year after the release of 25, Danger Mouse worked with Michael Kiwanuka, another artist with similar vocal composition to Adele, on his second album, Love & Hate.
TURN THE LIGHT
KAREN O & DANGER MOUSE
I'm gonna be honest. I didn't know who Karen O was before I listened to this album but it captivated me enough that I ended up spending a whole afternoon down the Yeah Yeah Yeahs rabbit hole. Well worth it!
If you've listened to any of the other songs up to this point, then the tone and rhythm of "Turn The Light" are familiar. Karen O has spent much of her career post-YYYs collaborating on a number of interesting projects, including many movie scores. She clearly enjoys the creative process and thinking outside the box which could be argued is one of Danger Mouse's specialties, so the pairing brings out the best in both artists.
If you're looking to add more Karen to your life (who isn't?), check out the song "Sacrilege" by the Yeah Yeah Yeahs.
---
SNDTRK is a series ranging from music that has inspired me, invigorated me, or just songs that bump including fresh cuts and old classics. In doing this series, I want to share the connections I have to music and in turn, make a connection to you.
Thanks for reading! You can find the 15-track Danger Mouse playlist here, as well we the full SNDTRK playlist to date here.