BONUS: North Carolina health nonprofit El Futuro with Mary Hondermann
On this special episode of The Buddy Ruski Show, Justin interviews Mary Hondermann, Communications Manager at El Futuro ahead of another dance party fundraiser at Rubies in downtown Durham.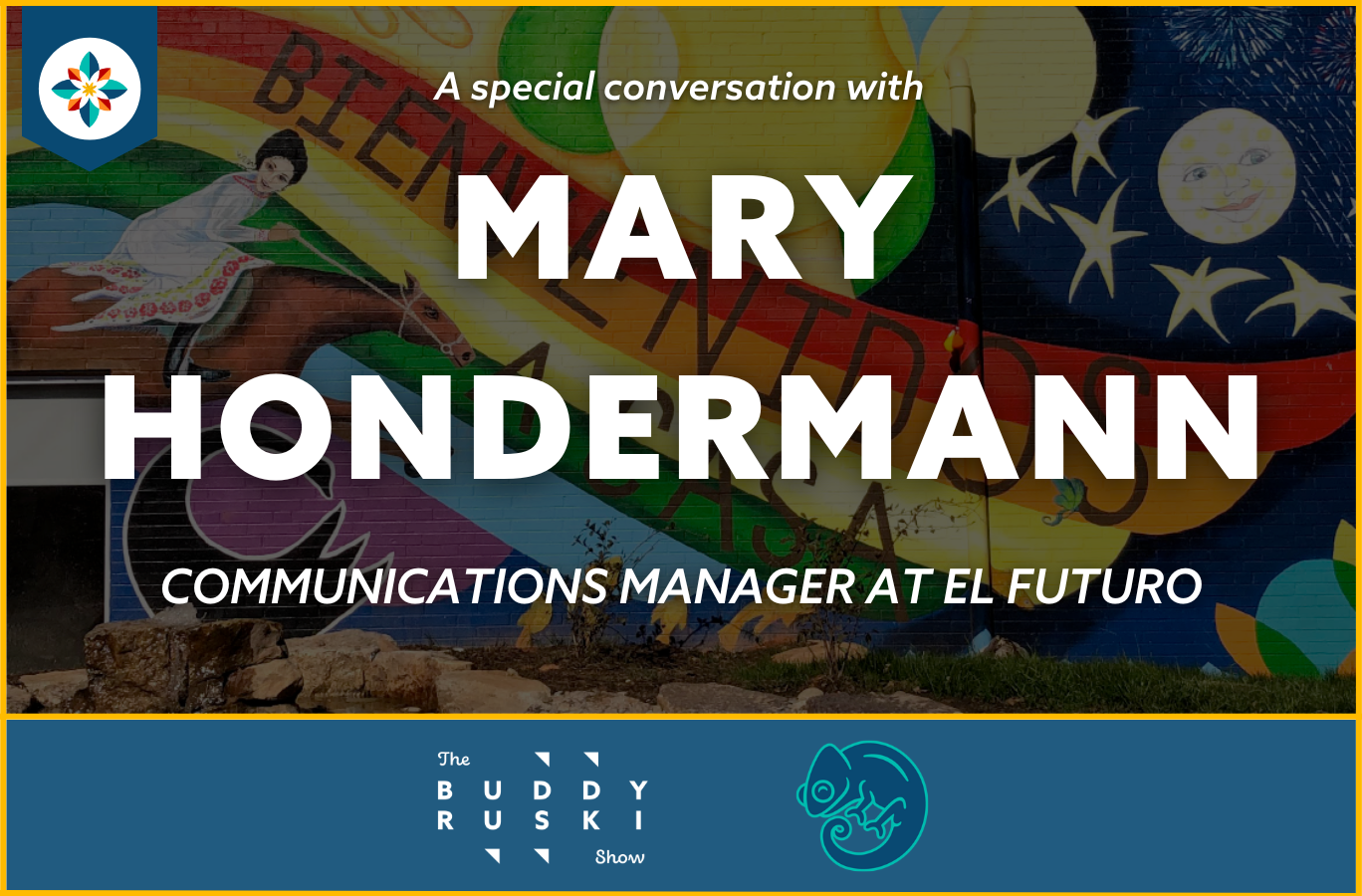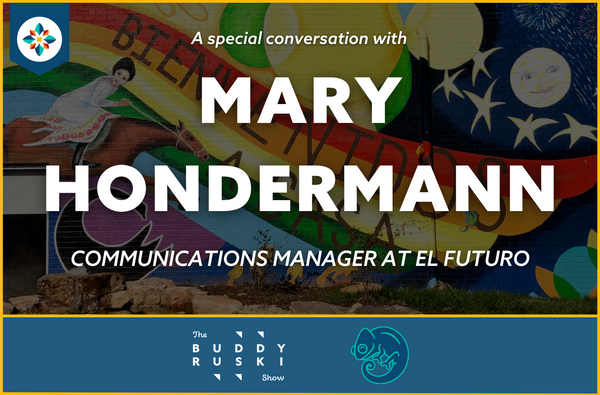 On this special episode of The Buddy Ruski Show, Justin talks with Mary Hondermann of El Futuro.
El Futuro provides comprehensive mental health services in a bilingual environment to thousands of individuals and families across North Carolina. During the conversation, Mary and Justin talk about the organization's mission, how they've adjusted their work during the COVID-19 pandemic, and some of Mary's favorite client stories.
When the pandemic started in 2020, we obviously didn't have video call appointments. It was all in person. But we had to close our two clinics. We decided to try the video call appointments and we could actually attend to a lot of people and get services to a lot of people in therapy. That was a surprise for us. The demand for services grew.
Now, some patients feel more comfortable doing video calls because maybe they don't have anyone who can take care of their kids at home while they're going to therapy. So those patients we try to do teletherapy and that's working excellent. Other patients like in-person appointments so they go to the clinic and receive their services they need.
We had a lot of stress and anxiety during COVID. A lot of people reached out to us for solutions and help during the pandemic because of the uncertainty. "What is gonna happen? How can I feed my kids? I cannot go to work. What is gonna happen with my work?" You know, all those situations brought some stress and anxiety for the future and we helped them to feel better and see another perspective through therapy.
On Thursday, December 15, in collaboration with Rubies at Five Points, the Buddy Ruski team is hosting a dance party fundraiser to bring awareness and raise funds for El Futuro. This is the second time Buddy Ruski and Rubies have teamed up to raise money for local community organizations. Find out more about the event here.
Click here to find links for Apple Podcasts, Spotify, or wherever you listen to podcasts.
As always, thank you for listening. If you like what you hear, be sure to share with your friends and support the show by becoming a Buddy Ruski subscriber.