Alternative Education, Ethical Sourcing, and "Dad, Can We Eat That Roadkill?" with Anna Gibala | The Buddy Ruski Show (Ep. 25)
On episode 25 of The Buddy Ruski Show, Justin interviews longtime friend and owner of Moonbelly Meat Company, Anna Gibala.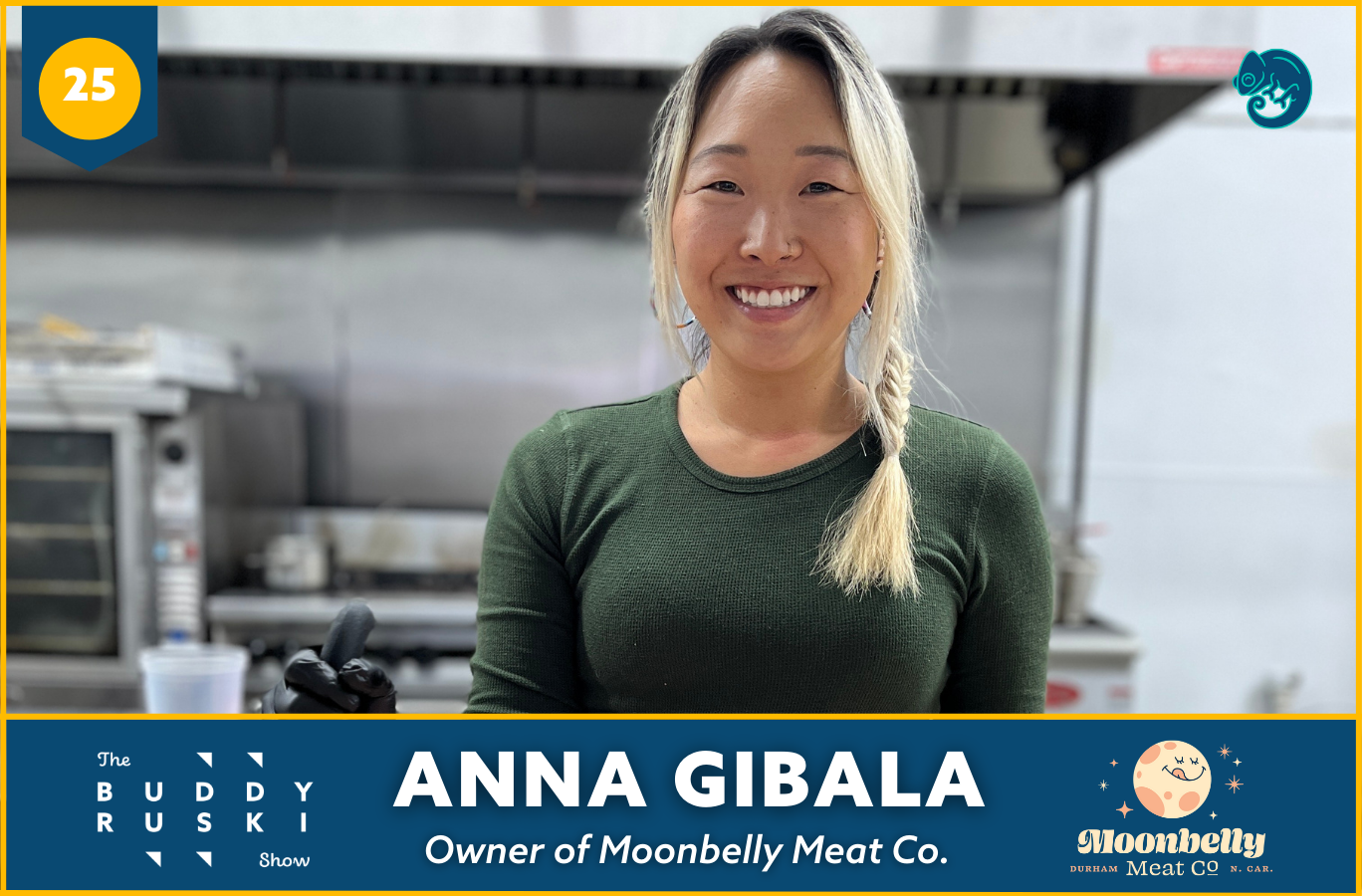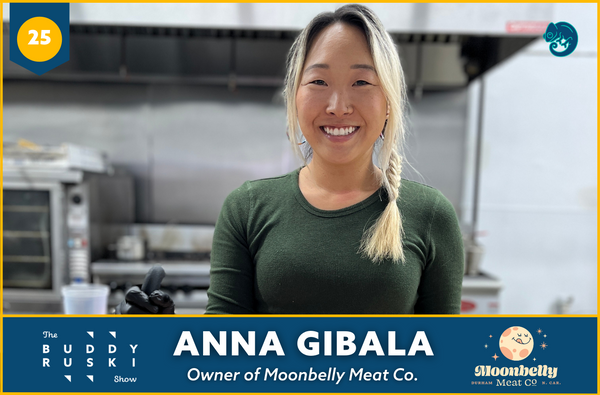 My guest is Anna Gibala.
Anna spent her childhood in Durham after being adopted from South Korea at 3 months old. Her interest in the culinary arts started early in life, watching The Food Network with her father and using food as a centerpiece to cultivate meaningful friendships. Anna and I ran in the same circles while students at Riverside High School. Unfortunately for you, we saved all the gossip for a future episode.
After graduation, Anna enrolled in culinary school at Johnson & Wales before venturing out to the west coast to further explore a career in food. She speaks highly of her experience at Clove & Hoof, a whole-animal butcher shop and restaurant in Oakland, where she gained meaningful first-hand experience and built strong relationships with other industry folks who she still shares trade secrets with on a regular basis.
Recently, Anna moved back to Durham to start Moonbelly Meat Company, a woman-owned sausage and charcuterie business serving locally sourced, humanely raised pork products. We talked about the distinct branding for Moonbelly and how it differs from the rest of the industry and why ethical, local sourcing is so important to the company's values. To round out the conversation, Anna shared some of her favorite recipes and why she gets so much joy from experimenting with different foods, even something as simple as hot dogs.
As always, thank you for listening. If you like what you hear, be sure to share with your friends and support the show by becoming a Buddy Ruski subscriber.