Healthy Eating, Maintaining Your Values At-Scale, and Peanut Butter by the Spoonful with Mark Overbay | The Buddy Ruski Show (Ep. 26)
On episode 26 of The Buddy Ruski Show, Justin interviews food entrepreneur and co-founder of Big Spoon Roasters Mark Overbay.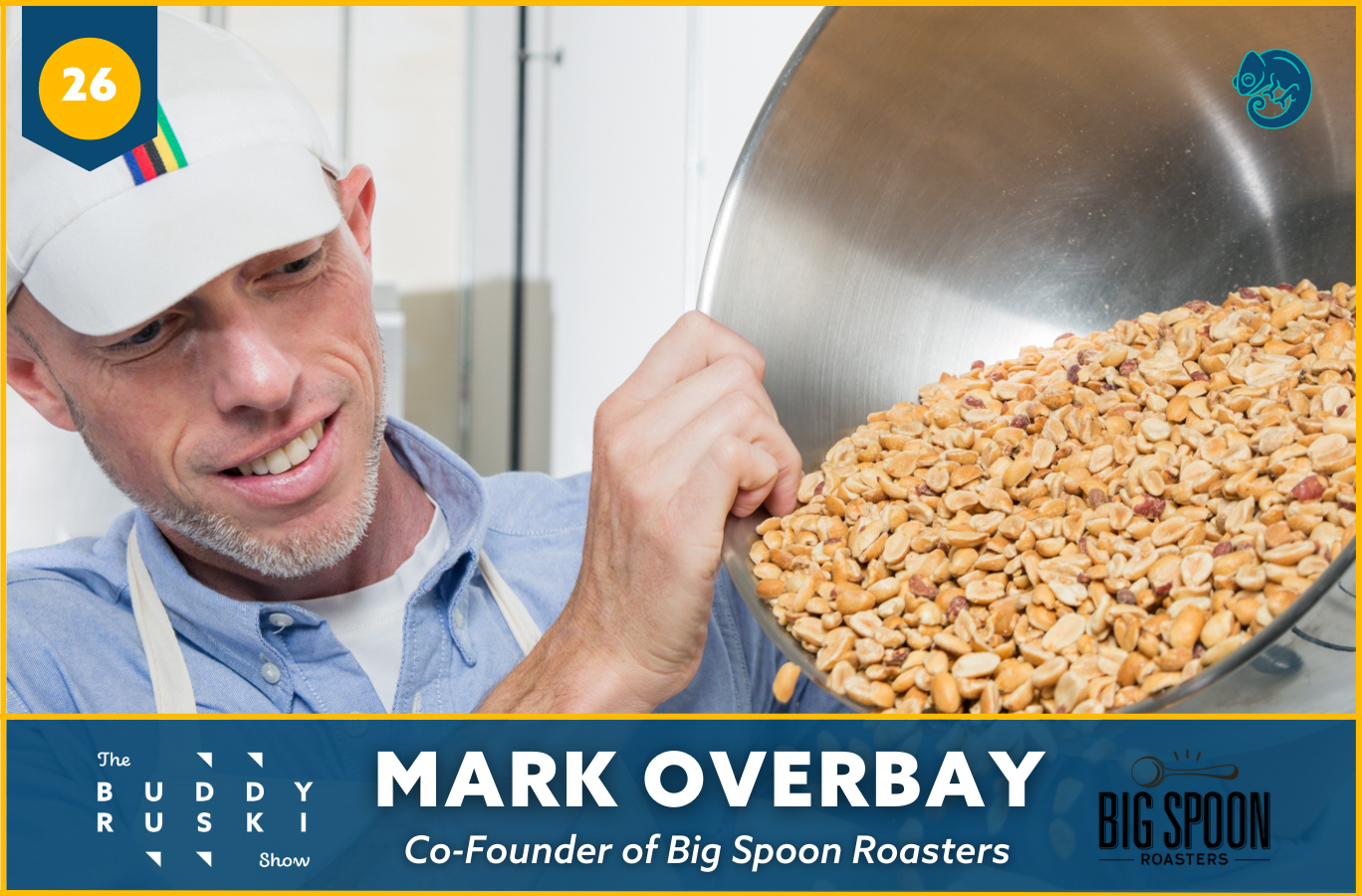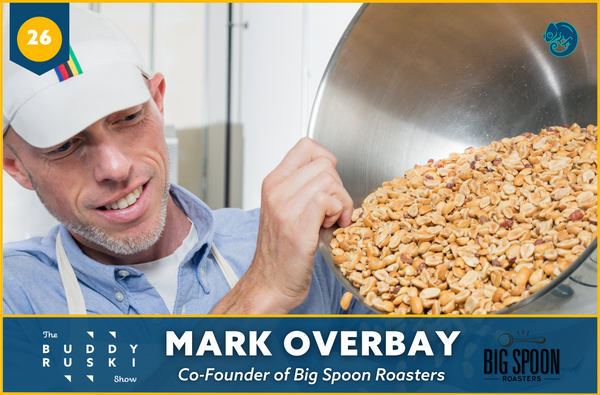 My guest is Mark Overbay.
Mark's origins begin in Kingsport, Tennessee where his interest in food and nutrition started when his father was diagnosed with Type-2 Diabetes. He became the food guru of his family, learning about healthy eating habits and nagging his parents to try new ways of cooking to support his father's health. In turn, Mark learned about the ups and downs of entrepreneurship through his parents — his parents owned and operated a jewelry store.
Mark attended Davidson College where he double majored in English Literature and Philosophy with a concentration in Film Studies. After reading the works of many popular philosophers in high school, Mark wanted to deepen his understanding of the human experience but kept an interest in storytelling, ultimately leading to a career in journalism after graduated. It was during his time at Yes! Magazine in Seattle that Mark met a mentor who persuaded him to join the Peace Corps.
While volunteering in Zimbabwe, Mark desperately missed one of his favorite foods: peanut butter. After watching local farmers using peanuts for other types of foods, he took a shot at making his own homemade peanut butter.
"I saw them crushing the peanuts with stones and thought, 'That's just one step away from peanut butter.' Just a little bit different ingredients. So I got the same set up, roasted peanuts over open fire, crushed them with stones, added a little honey, a little sea salt, and a thimble full of coconut oil because it helped it all emulsify and come together better. Not to toot my own horn, but it was so delicious."
Eventually, Mark took a job with Counter Culture coffee and moved to Durham. It was in his backyard in 2010 where Mark's craving for freshly-made peanut butter resurfaced. This time, after remembering the peanut butter he made in Zimbabwe, Mark decided to take the leap and co-founded Big Spoon Roasters with his now-wife Megan.
Mark remains committed to the values he's baked into Big Spoon Roasters.
"We try to create a version (of peanut butter) that celebrates and reflects the values that we have in terms of taking care of the planet, taking care of the people on it, taking care of the animals on it, and so by creating a product that's values-based, we are trying to do positive service toward other people that share those values."
Big Spoon Roasters is now available in 42 states as well as online.
Click here to find links for Apple Podcasts, Spotify, or wherever you listen to podcasts.
As always, thank you for listening. If you like what you hear, be sure to share with your friends and support the show by becoming a Buddy Ruski subscriber.