Why is no one on their porch?
What's the point of having a porch if no one is ever on it? What does that say about our communities?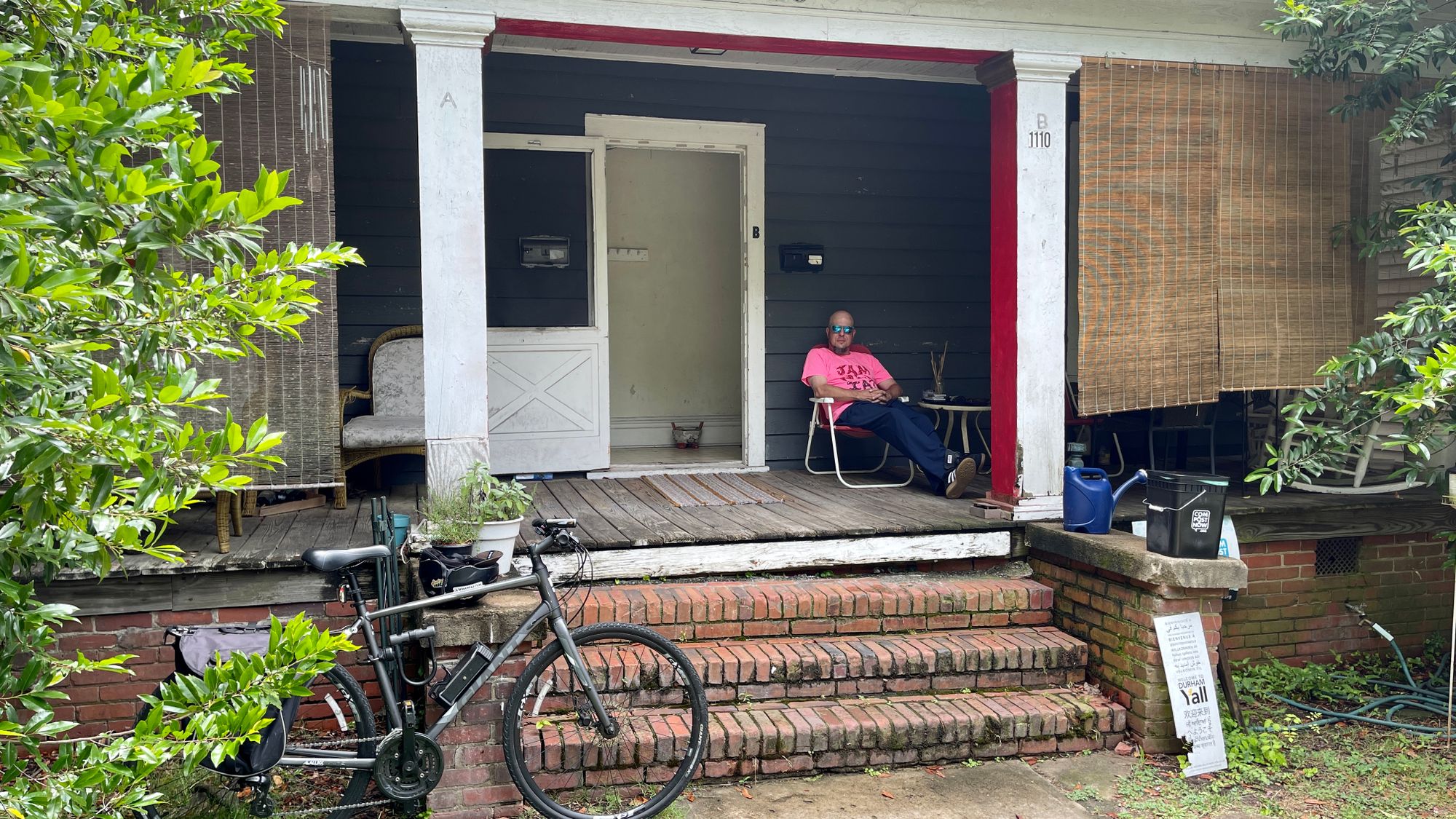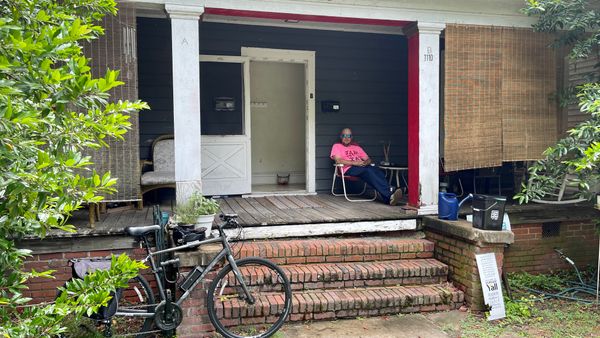 The pandemic spurred on new habits for many of us. One of mine was, unsurprisingly, a bike ride through my old neighborhood, Watts-Hillandale. It's a modest six mile trek across downtown Durham; an easy commitment in-between work sessions.
When my family moved to the neighborhood in '99, one of the first things I noticed was the number of people out in their yards and on their porches. I don't want to be dismissive of the privilege that allows for that, but it's a characteristic of the neighborhood that I appreciated greatly coming from where we were before. My only memory of our old house on Underwood Ave was actually me practicing violin on the porch with my dad as three guys marched behind a woman walking her dog. One of them had a gun bigger than my violin. Two years later, I would walk by the back porch of (now Mayor) Steve Schewel, and my life was never the same after that.
Riding through the old stomping grounds now, I find it disheartening to see rows of empty porches. We've all been stuck at home for over a year now, or working remotely, which was made simpler by our countless mobile devices allowing us the freedom, or necessity, to post up wherever made sense that day. Even before the pandemic, I always imagined that mobile phones and laptops would mean more people working on the go, untethered to our desks at home or at the office. Instead, we are still attached to our desk chairs, slogging away.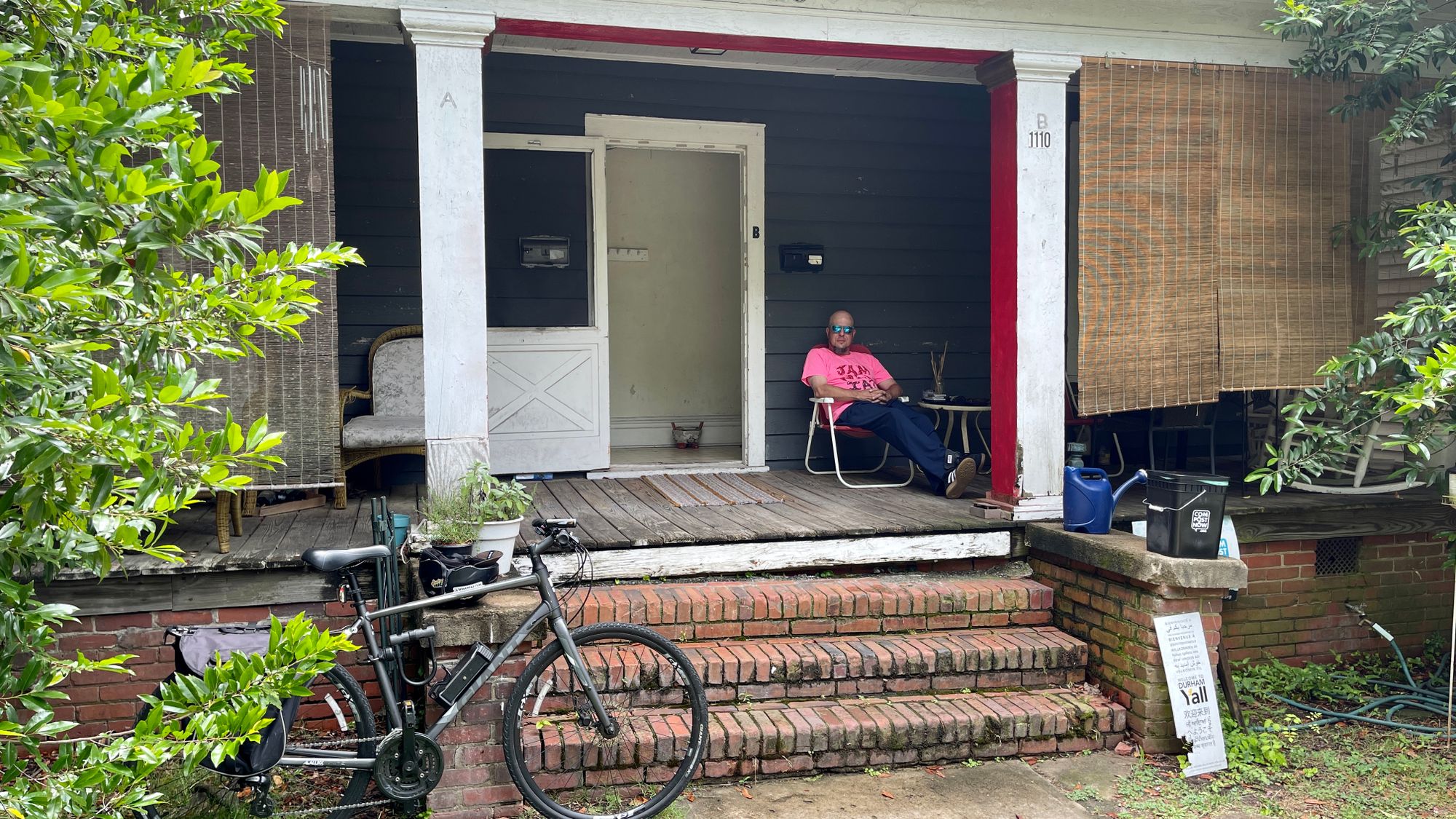 Confinement has degraded our social capabilities, so I understand the instinct to retreat inward. But is this not low-hanging fruit for connecting ourselves with one another? Yeah, the humidity is a beast in North Carolina, but so what? You're at home. Once you sweat through the one shirt, a new one is mere steps away. Take your morning coffee, or a good book, or just your wandering eye outside and get reacquainted with your surroundings.
Community is built when your neighbors are accessible, when they can see your face and hear you greet them. I'm not old-fashioned, but I often become nostalgic for a time when people didn't need NextDoor to know what was going on next door.
One of the main reasons I enjoy biking is the connectivity to my environment and the people inhabiting them, even if they are trying to kill me. If our communities are going to heal, emotionally and politically, then we'll have to find time and space to convene.
" It's a beautiful day in the neighborhood…"