By The Horns | April 27, 2023
The mayor addressed the city for the second time since assuming the position, and a couple of General Business Agenda items that signal good things to come.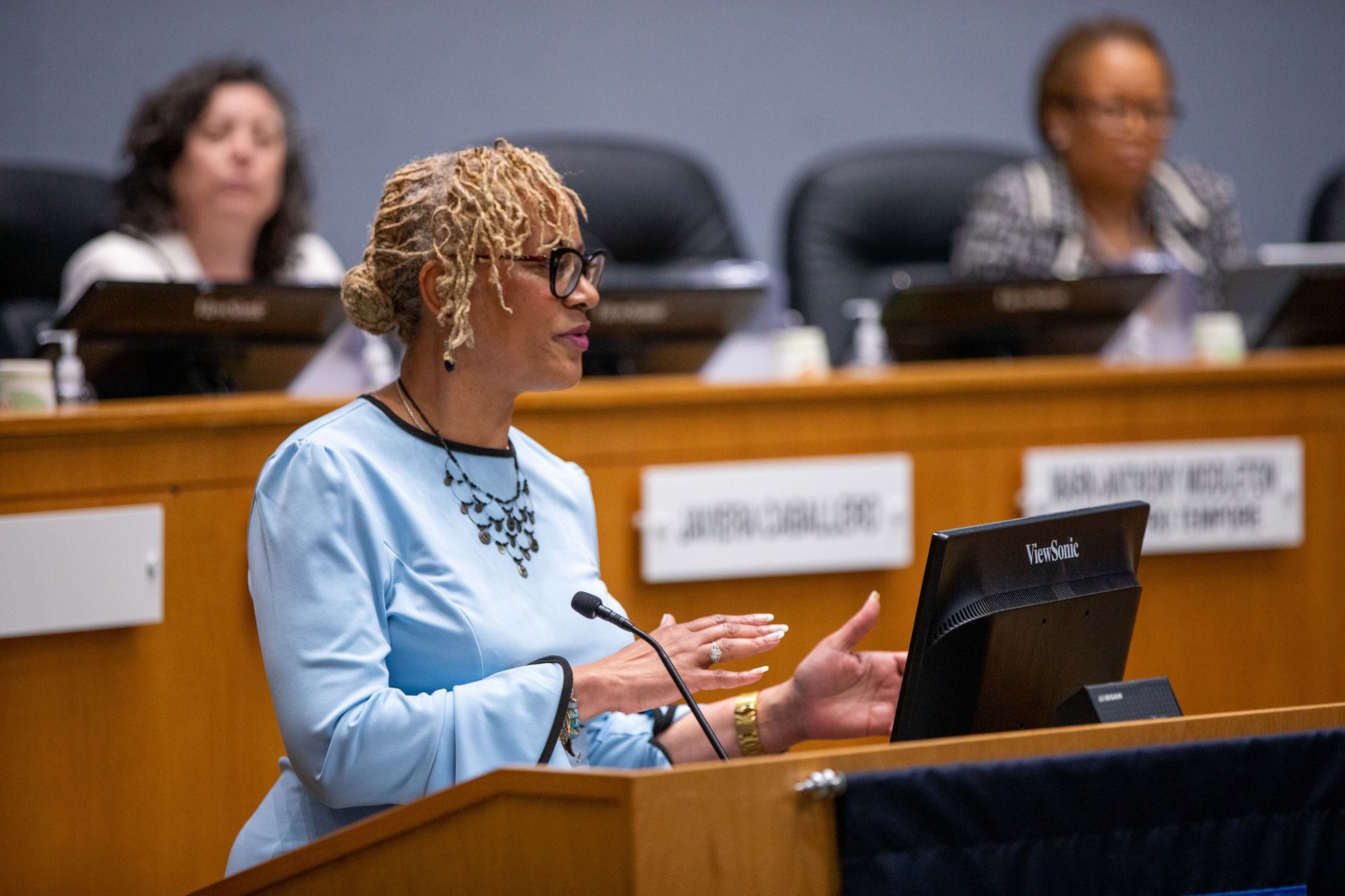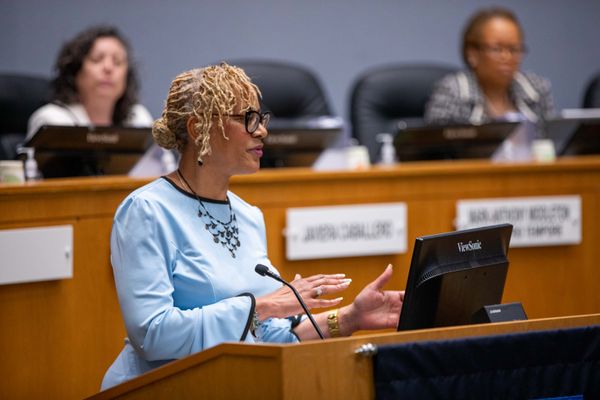 Welcome to the newest edition of By The Horns, a newsletter covering the Durham City Council. This series is intended to help guide those attempting to understand the mechanics of Durham city government, stay informed on issues throughout Durham, and learn the tools necessary to be a more engaged citizen.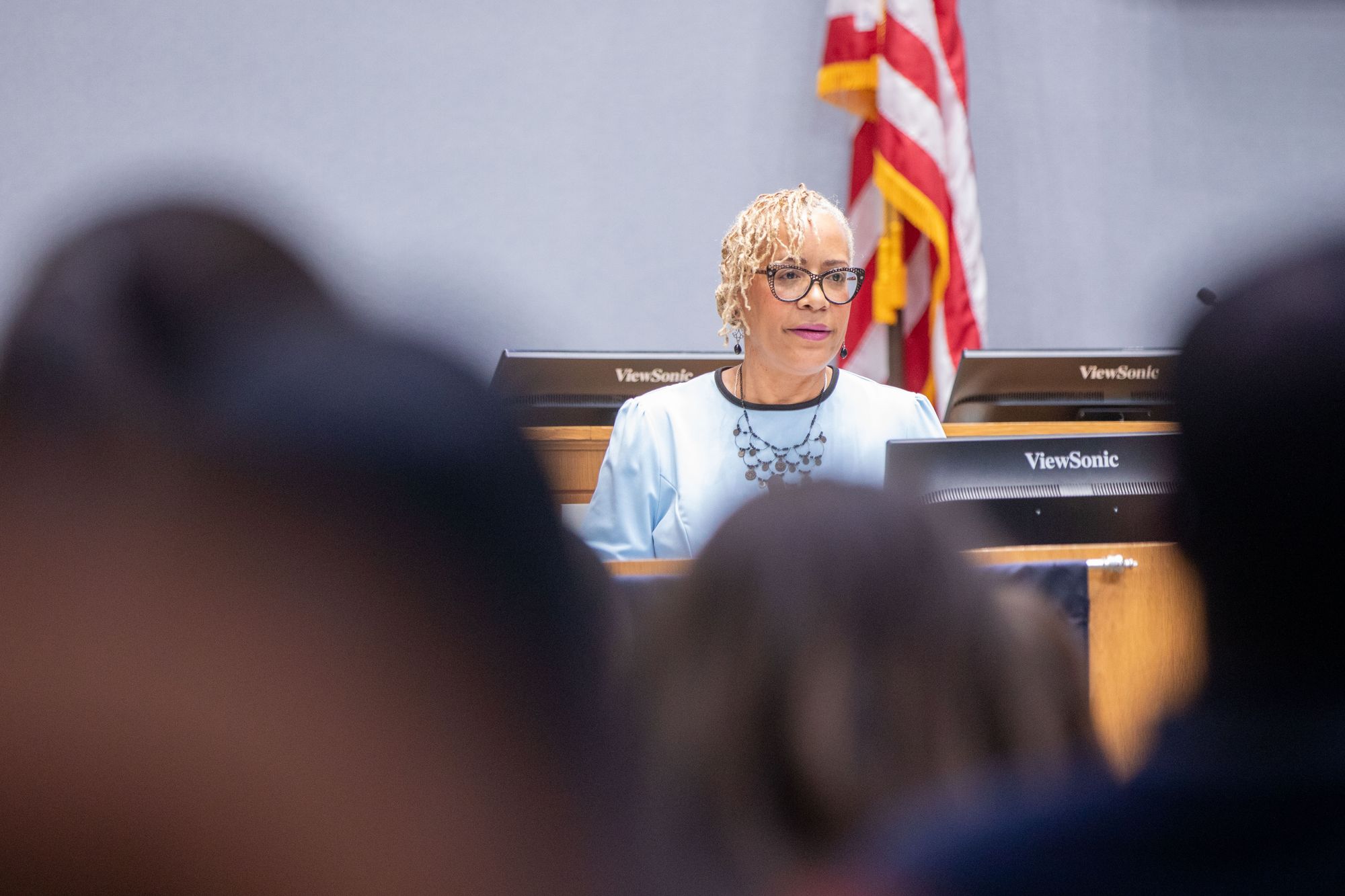 The Meeting Agenda for April 17, 2023 can be found here.
The By The Horns Resource Guide can be found here.
Intro
A (relatively) short newsletter for you today. The mayor addressed the city for the second time since assuming the position, and a couple of General Business Agenda items that signal good things to come. Plus, a collection of insightful articles and podcasts to help continue framing the central question: how are our communities built?
Call to Order
A Brief Summary of the Meeting
Mayor O'Neal delivered her State of the City address. More on that later.
At the request of Councilor Caballero, the city passed a resolution that "urges the Executive Office of the President of the United States to act immediately to designate Temporary Protected Status (TPS) for Guatemala." The resolution is being adopted by municipalities across the country. You can read the full resolution here. (1:30:34)
A vote on SCAD will be postponed, potentially until after the summer. Councilor Williams said that after talking with planning staff and community members, more time is needed to digest the proposal and its implications. In addition, Councilor Caballero will be absent for the original May 1st voting date due to a family emergency. Here's the Detailed Analysis of SCAD that the Planning Department published. (1:18:50)
2023 State of the City Address
Mayor O'Neal stood at the podium for about an hour illustrating her vision for Durham through evocative stories and compelling data. It was refreshing to hear from her given that we're in an election year. The mayor seems particular about when she chooses to share her opinion. She doesn't have an active social media presence, nor does she weigh in on agenda items as often as some of her colleagues on council. Even if you're in the know about city happenings, the SOTC was a useful snapshot for where we are and where Mayor O'Neal and city staff want to drive us toward.
As you can imagine, there was a lot said in just an hour. Rather than tease all of it out, I'm going to share timestamps for different topics and a few quotes that popped out.
SOTC Highlights
The important partnership between the City and County staff. (5:37)
We're trying to have one Main Street, not the tale of two Main Streets that we have right now. (11:11)
The FISU World University Summer Games will be hosted in Durham in 2029. (14:46)
Durham is the 4th-largest city in North Carolina and the 71st-largest city in the United States. (16:26)
The city is responsible for the brick and mortar—streets, lights, sidewalks, our water and bus service. Our County partners are responsible for the human services that support our residents and we're working very closely with them to ensure that all of our residents receive the support they need. (17:57)
The Mayor recognized City Manager Wanda Page, City Attorney Kim Rehberg and City Clerk Diana Schreiber, as well as others in city leadership. (19:35)
We are now faced with the fact that tomorrow is today. We are confronted with the fierce urgency of now. In this unfolding conundrum of life and history, there "is" such a thing as being too late. This is no time for apathy or complacency. This is a time for vigorous and positive action. - Dr. Martin Luther King Jr. (24:20)
The City of Durham will host a Day of Remembrance on May 15th at 10am. More details including location are still to come.
Your most basic need as a human being is that of shelter. I believe that ensuring that all residents have access to safe and affordable housing will have a stabilizing effect across many areas of our society. (29:45)
Mayor O'Neal's vision for:
Workforce Development (39:32)
Parks & Recreation (48:43)
Transportation (50:51)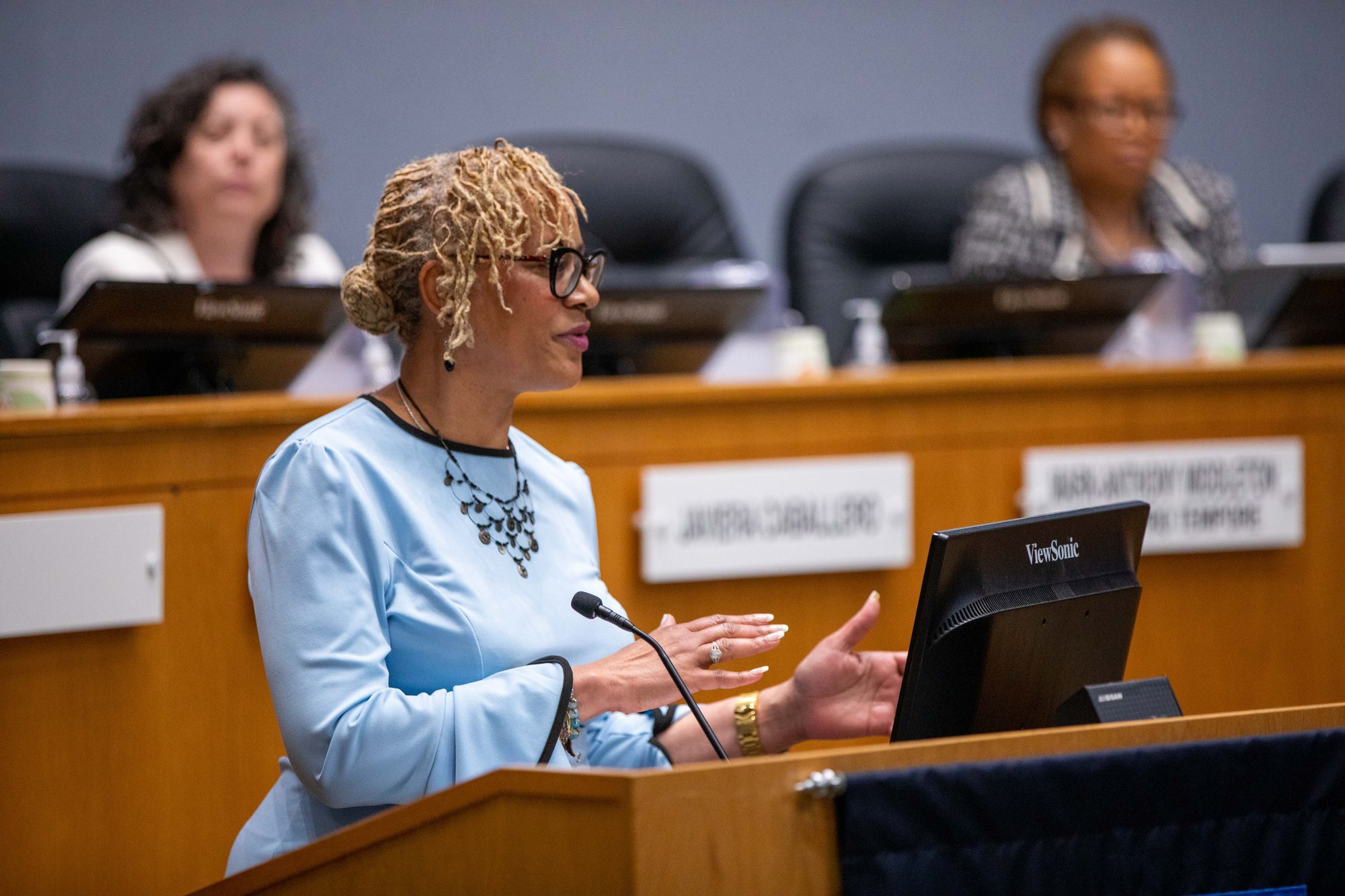 Mayor O'Neal closed her address on a very personal note. The violence in Durham has hit close to home for many folks, including the mayor, who talked about the tragedy that recently struck her family. Her call to action implored citizens to get involved in their community and help the city combat the significant issues it's faced with. (55:38)
"We have to figure out why our young people are killing each other. We're gonna have to take ownership of that. You cannot be afraid of the streets of Durham." (1:02:04)
Public safety was a clear through line during the address. Mayor O'Neal connected the dots between public safety and various other aspects of public life like housing or recreation whenever the opportunity arose. That is her North Star. Given the tragic events that have rippled through parts of Durham's community, I'll be curious to see how this messaging resonates with voters should Mayor O'Neal choose to run for a second term.
Build Local
The proposal for 17 single-family homes at 4501 Glenn Road is a local project brought to council by Molly and Matt Minor. Matt Minor appeared before council along with Patrick Kiernan, an engineer based in Apex. Minor works in real estate locally and lives in the Northeast Durham neighborhood where the development is being proposed. He highlighted this during brief opening remarks.
This is something that we're passionate about. You don't normally see a developer come in like this that lives there and also works here in Durham. So I think that's something special with this project is that it's Durham's own people doing it.
He's not wrong. Local residents proposing development projects is rare. (I can already hear the SCAD proponents screaming "WE COULD HAVE MORE!"). The capital needed to finance the large-scale projects that usually come before council is substantial. But 17 single-family homes is no small feat, either. Costs of materials jumped during the pandemic which limits who can front the money necessary to begin construction. When asked about the price point for the homes, Minor said that he based the price off homes recently sold in the neighborhood and wants to create a "seamless transition" between the homes already there and the new builds.
We're gonna be building homes just like in Glennstone. My goal is for it to be a seamless transition down Chimney Stone so you feel like you're in the same neighborhood. It doesn't feel like an area that's "better." It's hard for me to put an exact number on something that we're so far off from building because of the price of building… but I promise you that it's going to be inline with everything that's normal. (2:04:17)
According to Minor, neighbors are generally supportive of the project. Most of the deliberation concerned traffic safety.
After public comment, Councilor Williams talked about what council is legally allowed to require for development versus "the culture" in Durham when asking Minor about contributing to affordable housing. Minor and Kiernan said they were unaware of how they could contribute, based on the applicant type, but were open to ideas. (2:18:22) Planning Director Sarah Young clarified that because the proposal is an initial zoning without a development plan, there is no "mechanism" for attaching proffers to the proposal. Proffers tend to be things like financial contributions to the city's affordable housing fund or Durham Public Schools, a parcel of land to build parks or trails, or offering specific units at a lower price point based on the region's Average Median Income (AMI).
A local developer who lives in the neighborhood wants to build similar-style homes to maintain the character of the area and is willing to consider affordable housing options. The project includes a park and a playground. It had minimal push back other than potential traffic concerns and passed 5-1 with Council Holsey-Hyman as the only holdout.
However you feel about "Text Amendments Who Shall Not Be Named," I am confident that we can agree on the need to bring more of our city's development closer to home. The fact that neighbors who have concerns about the proposal can just walk over and knock on Matt's door (in a friendly manor!) means that people have real input on the destiny of their community.
A More Walkable Durham
Planning Commission submitted amendments to the Unified Development Ordinance under the title "Improving Access and Walkability." (2:35:21) According to the agenda item memo, Planning Commission started this process in the summer of 2021. Here's a summary:
The amendment proposes various rules for developers which would limit the length of streets and promote more pedestrian connections to nearby, existing networks. It includes updates to the existing connectivity ratio that ensures developers are providing sufficient road and pedestrian networks within new developments and adequately connecting to adjacent areas or neighborhoods. The amendment also includes a new block length component which limits the allowed length of the streets or street blocks that developers may create to help ensure our communities are built to human scale, closely connected, and walkable.
Access and walkability have been major concerns regarding the development happening across Durham, a lot of which is in more rural and suburban areas near the city/county line. As it stands, new developments all but require car ownership based on their location and design, and receive significant push back from neighbors regarding pedestrian safety and mobility. Planning Commission has proposed changes to the UDO that would make neighborhoods feel more like a game of Tetris than a Jackson Pollack painting.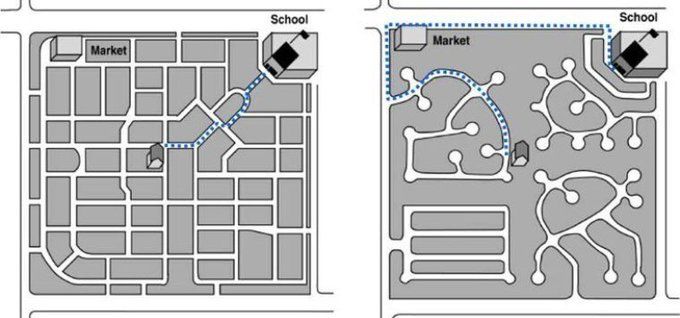 John Tallmadge, Executive Director at Bike Durham, worked with Planning Commission and others to collect over 300 signatures in support of the amendments, which Councilor Caballero mentioned during the meeting after Tallmadge was unable to connect via ZOOM.
Our ability to manage things like housing access, climate change, and public safety can't be solved by any individual rule change or initiative. There are numerous figures in the equation that add up to creating equitable, sustainable communities. Surely, these amendments from Planning Commission will not solve every issue but they push us in the right direction and we need all the momentum we can get for this uphill climb.
Disclaimer: I am a volunteer board member with Bike Durham. Representatives from our organization spoke… attempted to speak at the April 17 meeting on behalf of this agenda item. Sorry, John. You still made us proud!
Additional Items