By The Horns | February 10, 2023
Preserve Rural Durham and City Council have reached an impasse. What now?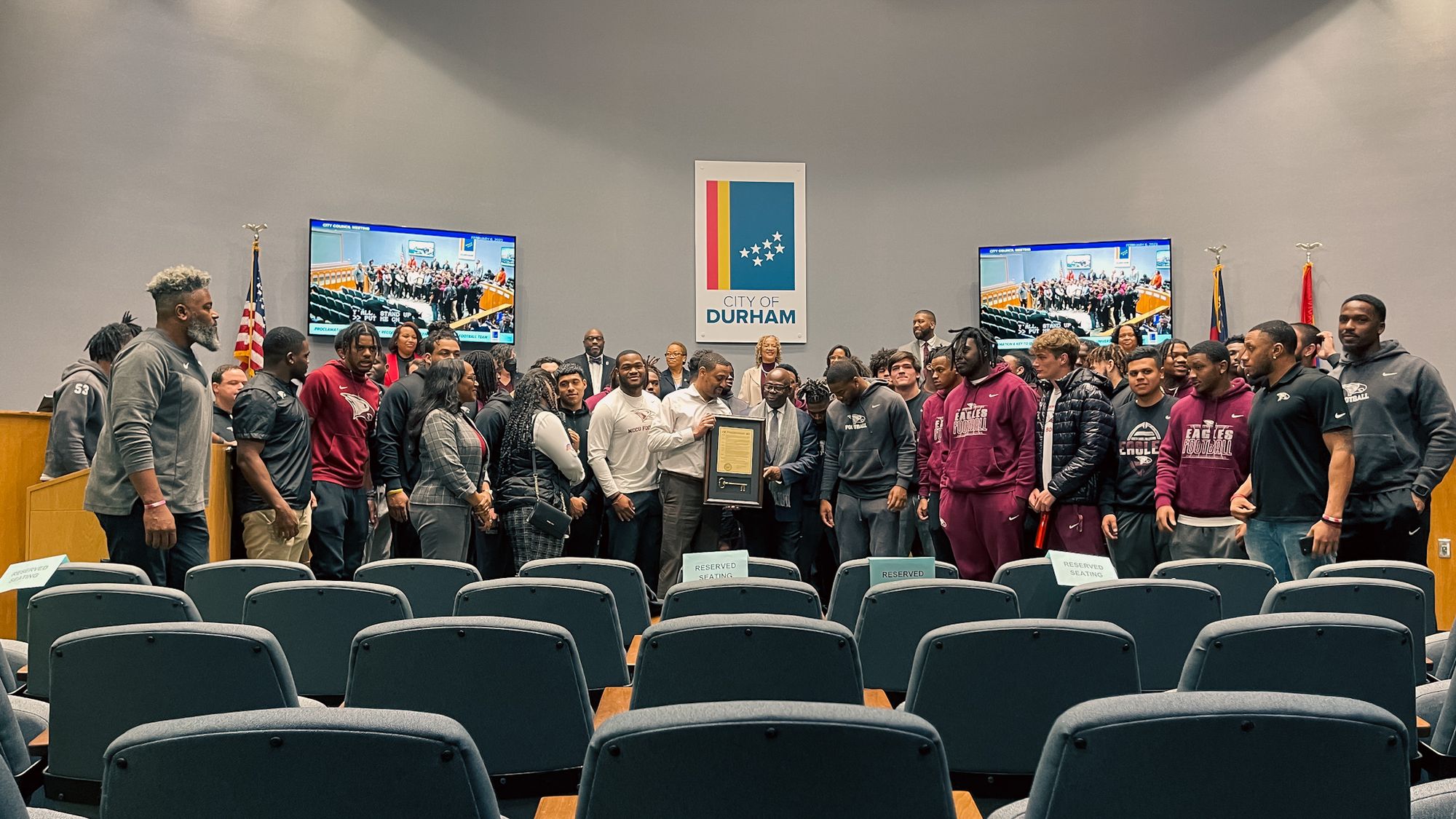 Welcome to the newest edition of By The Horns, a newsletter covering the Durham City Council. This series is intended to help guide those attempting to understand the mechanics of Durham city government, stay informed on issues throughout Durham, and learn the tools necessary to be a more engaged citizen.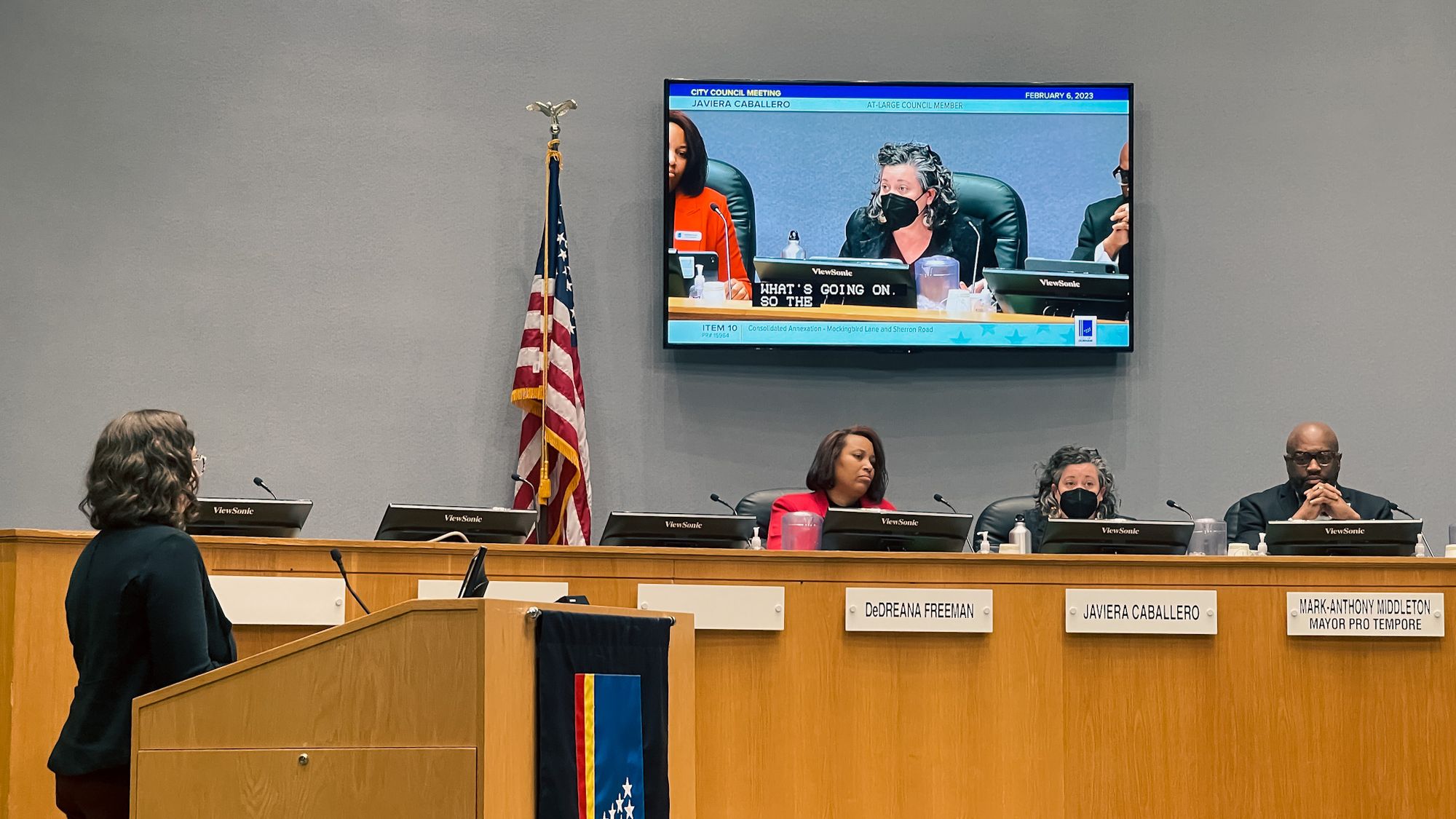 The Meeting Agenda for February 6 can be found here.
The By The Horns Resource Guide can be found here.
Intro
Four hours. 38 minutes.
Y'all.
As someone put it to me: "the lateness of some of these meetings feels borderline like a labor law violation." You would think that in a 4-hour meeting, there'd be a lot to cover. Maybe? I was starting to hallucinate towards the end. Don't worry. I managed to squeeze all kinds of delightful tidbits into this one. Thanks for reading!
Call to Order
A Brief Summary of the Meeting
The virtue for the month of February is Honor.
Councilor Freeman shared a brief history of and recognition for the Indigenous and Enslaved people who stewarded the land now known as Durham.
The NCCU football team was given a Key to the City in honor of their success in the 2022-2023 season, including a 10-2 record and Celebration Bowl championship.
Councilor Holsey-Hyman made a trip to R.N. Harris Elementary School, my alma mater. She questioned the students about what they like (trees) and don't like (kidnappings) about Durham. I won't spoil all of it but it's worth listening to her recall their responses. (23:43)
Councilor Williams called Durham "a model for progressive public safety." (30:09)
The city is hosting a budget retreat on Friday, February 17 from 8:30 a.m. to 4 p.m. at the Durham County Human Services Complex. The retreat is open to the public and streaming live. Link here.
Mayor O'Neal shared her thoughts about Tyre Nichols and policing. As a longtime judge, Mayor O'Neal holds opinions about law enforcement that I don't totally agree with but her experience is valuable and her passion for public safety is admirable and much-needed. (44:11)
The Definition of Insanity
By the end of the meeting, I was starting to feel like Bill Murray in Groundhog Day.  We all sat and watched as the same community members (Preserve Rural Durham) made the same case to city council members who, for the most part, have held the same position on every proposal in the Southeast Durham area. The majority of votes end with a 4-3 split: Councilors Caballero, Johnson, Williams and Middleton in favor, and Mayor O'Neal, Councilor Holsey-Hyman, and Councilor Freeman in opposition.
The main issue has been water quality. Residents insist that the mass grading, blasting, and other construction practices are causing real harm to Lick Creek and the surrounding environment. They've offered evidence including the now infamous vials of "tomato soup" but after months of deliberation, the majority of council remains skeptical of the correlation between the thousands of homes being built in the area and the alleged damage being done to the creek.
In the final minutes of the meeting, members of council confronted Preserve Rural Durham directly about the validity of the claims they've made. Some suggested the connections being made were tenuous at best. Others pushed for a thorough assessment of the water system. Councilor Johnson does a good job (in hour 4 of the freakin' meeting!) of summing up the stalemate.
"Y'all have been here enough times. We're at the point now where we're having the same conversation over and over about every development in the regions y'all care about, which is fine. You say the same thing, I say the same thing. I don't wanna say the same thing tonight. Y'all have given me no actual hard evidence that this creek is being harmed by development activity. We don't have test results. We don't have water quality monitoring. What we have is your assertion that this is the truth." (4:18:33)
The great thing about truth is that it's verifiable. While I understand council's frustration, this isn't a new concern from Preserve Rural Durham. Sending folks out to Lick Creek has been hinted at, but clearly, no conclusive evaluation has been performed by city staff. Why? Is it not a priority? Are there not enough staff members? It's frankly odd that after all this deliberation meeting after meeting, we don't have answers. If you were a teacher, and a child told you they were being bullied week after week, at a certain point, you'd have to take a hard look at their claims.
It seems council has reached an impasse with Preserve Rural Durham. Until further examination, no impassioned speeches from PRD members will sway council to vote differently on projects in this particular region.
So where do we go from here?
Developers want to make money. They are going to build in places where they can maximize their return. During the meeting, Pam Porter, who represented the Mockingbird Lane project, responded to community concerns by saying that certain requests for the development "wouldn't make sense." (1:29:45) What that often translates to is the project wouldn't maximize their return. Later in the meeting, Councilor Middleton asks specifically about building apartments on the Mica Ridge project. (3:58:43) It's a question I've been wrestling with for months. Why is the diversity of housing types so low on these proposals? If the city's goal is to create "connected, engaged, and diverse communities" as is stated on the Strategic Plan, then we need a diverse set of housing options for people to choose from.
There are plenty of ways to slice up a plot of land. But when it comes to development, creativity and capitalism are regularly at odds. The design that "would make sense" is not the one that offers the highest return on investment (ROI). What you need is a set of rules and guidelines to align the benefits for the community with the incentives for the developers.
**The Comprehensive Plan has entered the chat.**
"The Comprehensive Plan is Durham's statement of how we want to grow and develop. The plan guides where and how private development should occur. It guides how the City and County should provide public facilities and services to support future growth. The plan is long range in scope, focusing on the ultimate needs of the community rather than the pressing concerns of today."
The Comprehensive Plan is exactly that; a plan. It's a blueprint for how the city wants to development. The actual rules of engagement are set by the Unified Development Ordinance (UDO) which is "crafted to result in a built environment that meets the goals of the Comprehensive Plan." Until significant updates are made to this process (like the ones voted on during Monday's meeting), large-scale developments like the ones in SE Durham and the giant skyscrapers being built downtown are our future.
Once a developer has brought a proposal before city council, or even just sketched a design on the back of a napkin, it's nearly impossible to get them to make wholesale revisions to the plan. Instituting rules that align with the values of the community means develops start proposals from a very different place and it allows more local developers to get in the game. If you are a community member who cares about the built environment, a great way to have your voice heard is in the establishment of these rules.
A Series of Rapid-Fire Comments & Thoughts
Attending these meetings has left me with more questions than answers. Some of those questions fit neatly into the broader theme of a particular agenda and thus get published in that edition of the newsletter. For this next section, I'll share a series of comments and questions that have been lingering in my notes in the hopes that they pique your curiosity and spark conversations.
When you say someone's rich, the scale ranges anywhere from "my parents own a vacation home" to "my dad owns the Los Angeles Lakers" to "my dad is Warren Buffett." Developers come in all shapes and tax brackets (see Warren Buffett). It's an important distinction that should be made more clear when evaluating these projects and the "risk" being taken.
I've heard the council and a number of other folks talk about how encumbering the state government is with regards to making rules for development. What will it take to change that? More advocacy from city staff? More progressive elected officials at state level?
How useful is Area Median Income (AMI) as a measure of "affordability" in a region that is actively recruiting people with higher salaries and the businesses that offer them? Saying a project is offering "3% affordable units at 60-80% AMI" means increasingly less every year.
During lunch this week with an acquaintance of mine, we talked about the ebbs and flows of attendance at the city council meetings. His assertion is that folks only show up when they're directly affected by a specific agenda item. Not everyone is a psychopath like us (my words, not theirs). In my humble opinion, all of it affects all of us. So I ask you: what would it take for you to become more involved in the local government process? Feel free to send me an email, voice memo (I love voice memos now), or DM on social with your thoughts.
When's the last time a meeting was actually postponed? After a 3-4 hours on top of a full work day, you start to wonder if everyone involved is making clear-headed decisions. On page 3 of the Rules of Procedure, it says any council member can request to postpone the meeting after 10pm. The mayor calls for a vote. If only two council members (1/4) vote to postpone, the meeting is recessed until 7pm the following night. Just a friendly reminder to all my friends on council.
CIVICS 101
In the next week, two different community meetings are taking place around the future of Northgate Mall.
Walltown Community Association is hosting a public meeting at Walltown Recreation Center on Saturday, February 11 at 10:30am.
Morningstar Law Group, the firm representing Northwood Ravin, is hosting an in-person meeting on Thursday, February 16th at 6pm at Northgate Mall in unit #648.
Before Southpoint Mall and expansion in that region of the city, Northgate was the place to be. Unlike Southpoint, Northgate is located within the urban center and relatively accessible to the surrounding neighborhoods. As a kid living in Watts-Hillandale, I walked to Northgate many Saturdays to play Yu-Gi-Oh at Sports Cards Unlimited or run the table with my friend Ian at the Halo tournaments hosted by GameFrog. I was making money gaming before it was in vogue.
The current neighbors of Walltown, WHH and other surrounding neighborhoods want to ensure that the developers consider how the property will age into an equitable, climate-conscious future that provides important features like green space and affordable housing.
If you can attend both meetings, it will be highly valuable to see how the conversation is being framed by two different interests: neighbors and the developers. Neither parties are without bias, and their priorities are seemingly at odds, but this is what community engagement looks like in practice: messy and persistent.
Additional Items
Here's a handful of articles and resources I've found recently to help deepen our understanding of the housing issues facing Durham and the country.
Articles
Resources
Groundcover's mission "is to seed and develop community-owned and community-controlled real estate models that allow marginalized communities to collectively steward assets in their neighborhoods."
withco "brings the capital and expertise to help the best business owners in America purchase their commercial property."