By The Horns | March 3, 2023
How will the SCAD amendments change the future of development in Durham?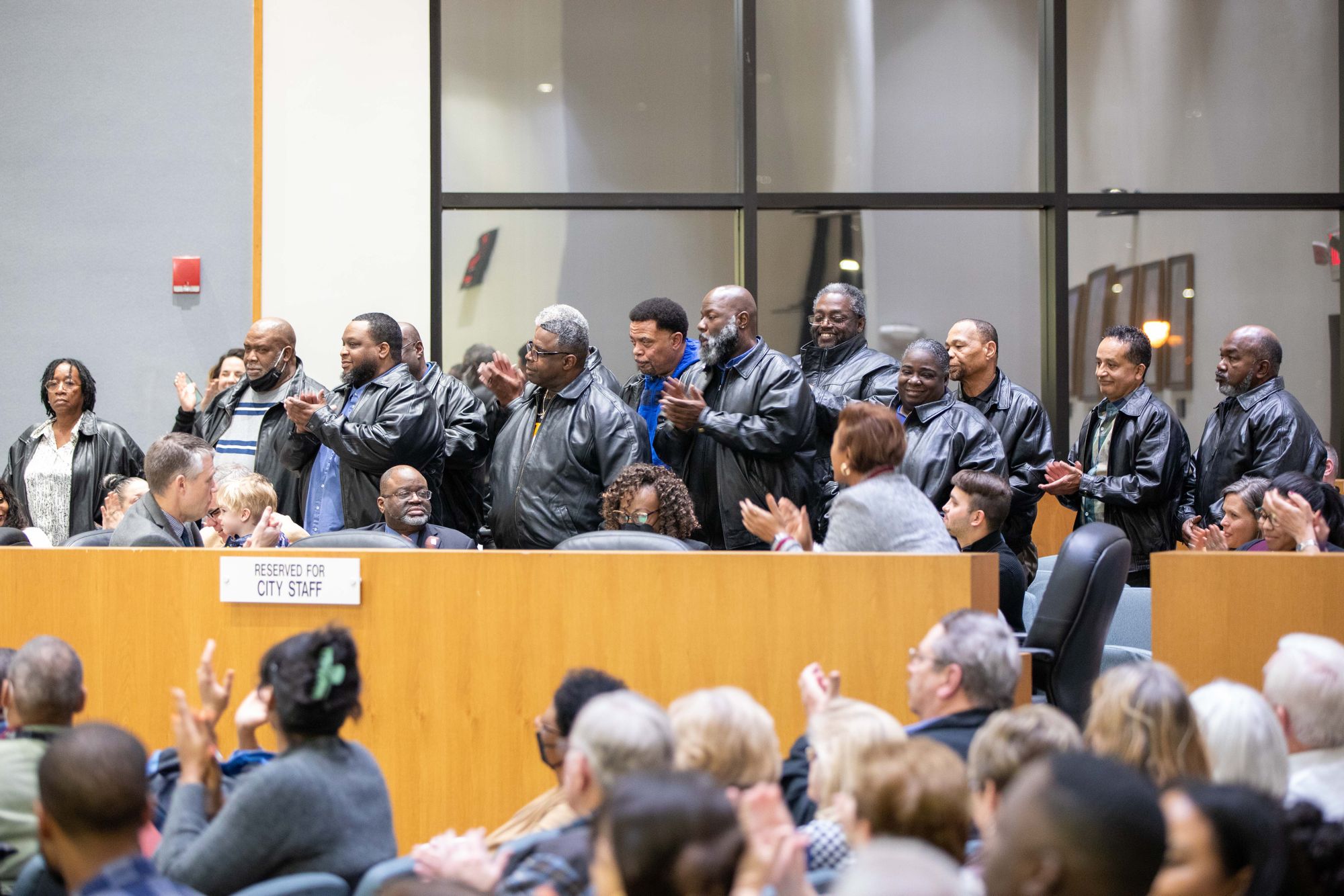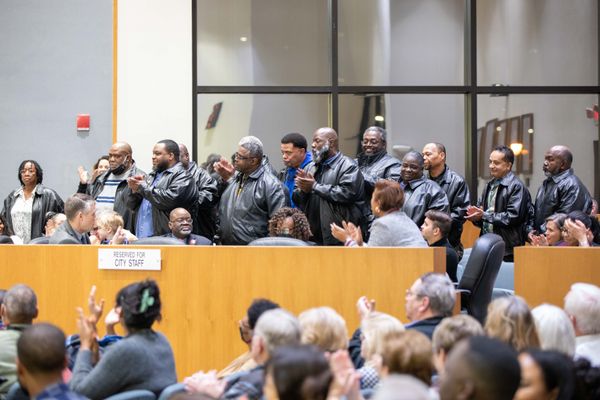 Welcome to the newest edition of By The Horns, a newsletter covering the Durham City Council. This series is intended to help guide those attempting to understand the mechanics of Durham city government, stay informed on issues throughout Durham, and learn the tools necessary to be a more engaged citizen.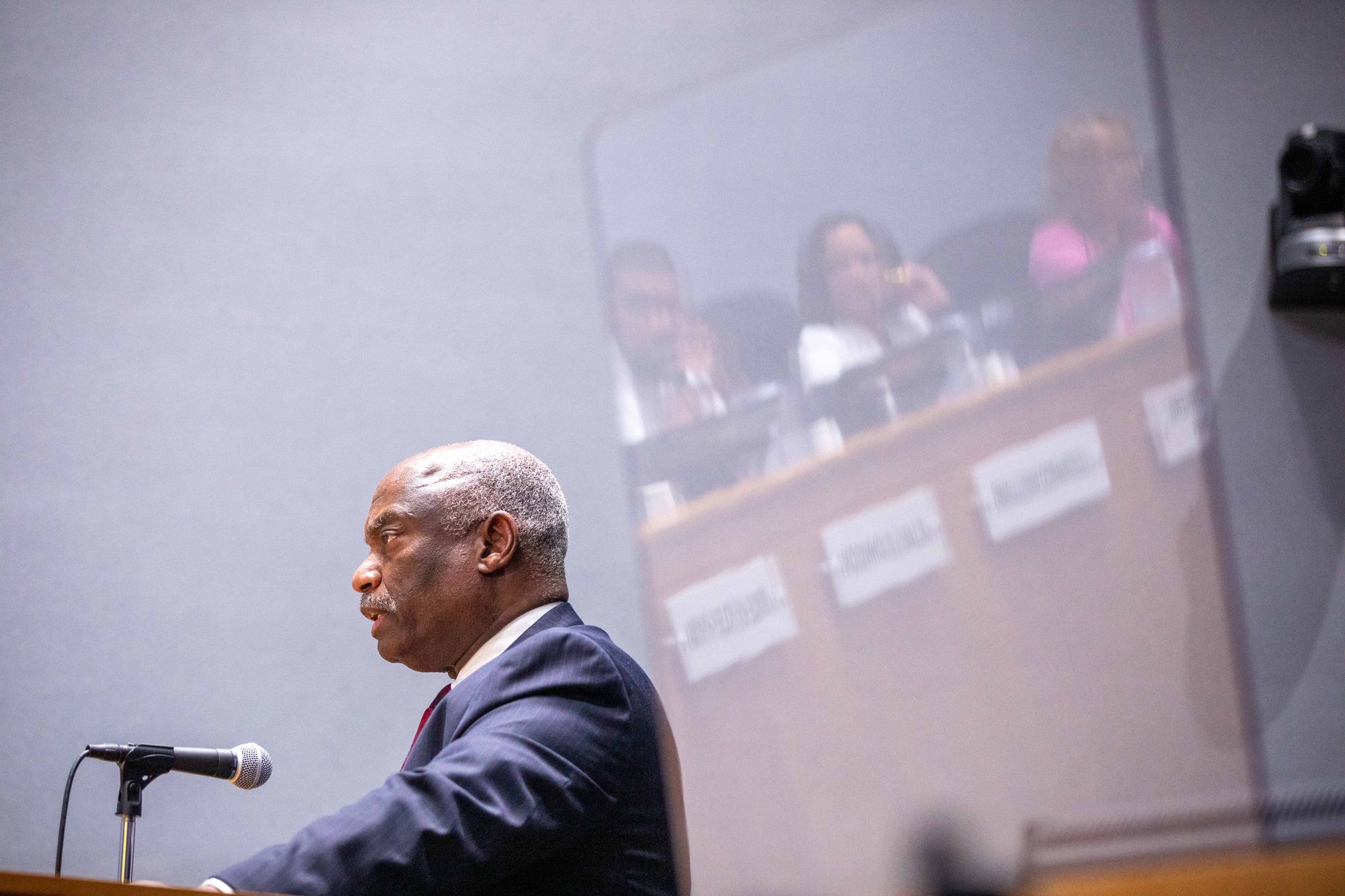 The Meeting Agenda for February 20 can be found here.
The By The Horns Resource Guide can be found here.
Intro
Hey y'all. Short(ish) newsletter this time. It's been a loaded couple of weeks for me with family and responsibilities for my day job. But there's a couple of items I don't want to miss. I've also curated a handful of articles and resources that are worthwhile, including a very consequential article from my friends at the INDY.
Call to Order
A Brief Summary of the Meeting
For a meeting that had 7-0 votes all the way through, it still took 3.5 hours. The Consent Agenda alone took 10 minutes to read through nearly 50 items. Politics demands endurance, y'all.
A resolution was passed in solidarity with the LGBTQ+ community and in opposition to NC Senate bill SB49 and NC House bill HB43. (42:09) This came after a spirited discussion about the resolution during the February 9 Work Session. (1:11:54)
16 GoDurham bus operators were recognized for driving over one million miles without accident. That is quite the achievement! If you have never taken the city bus, I highly recommend it. It's a great way to see different parts of Durham and interact with folks you may not otherwise encounter in your everyday life. (13:28)
Reinventing the Wheels
Item 24 regarding Wheels Fun Park was pulled from the Consent Agenda by Councilor Holsey-Hyman for further discussion after three people signed up to speak. The first speaker, Gwen Silver, talked about expanding the offerings of the park while keeping the existing amenities like the skating rink and jungle gym.
"We spent a large portion of tax dollars to buy the Lee Farm facility which is a former slave plantation. 76.1 acres of land that's pretty much used for golfing. Certainly we can find the money to expand the Wheels facility for these offerings for our children." (46:01)
As someone with a personal vendetta against golf courses, and a nostalgia for many birthdays at Wheels as a kid, this hit me in all the feels.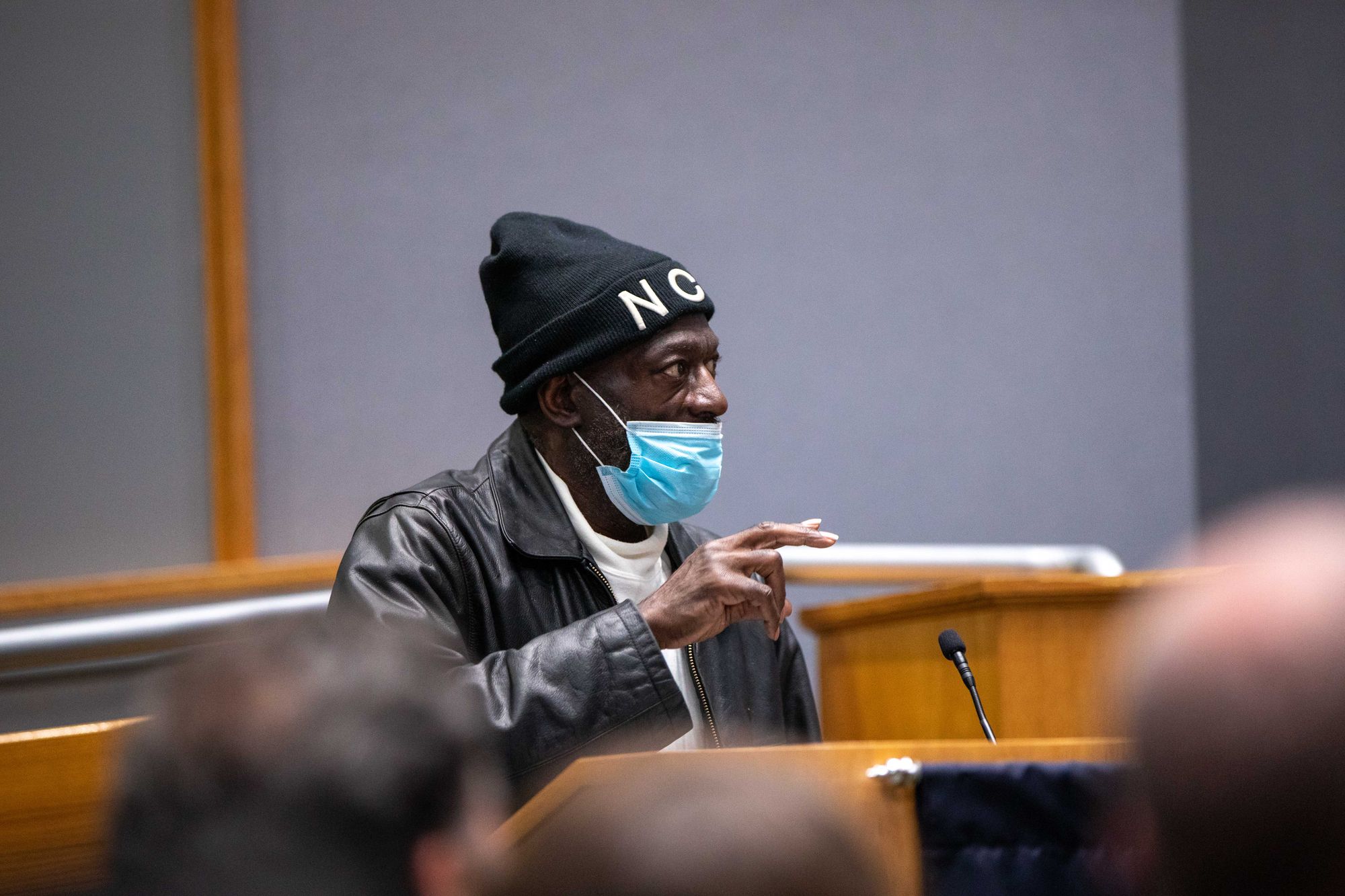 Two other speakers voiced concerns about a lack of communication from city staff about the future of the Wheels facility, citing community meetings that were planned but not held, among other issues. Deputy City Manager Keith Chadwell, who oversees Durham's Parks & Recreation department, emphasized that this specific agenda item was to help rehabilitate the rollerskating rink so that it could re-open to the public. Councilor Middleton reiterated this point while also noting that it was the community who pushed for this course of action during public meetings and other outreach conducted by city staff.
"This staff has done a remarkable job at outreach. Have they done enough? No, but this is ongoing. The reason Wheels is going to be open is because of the voice of the community. It is a direct response to community voices that we are moving to open Wheels." (58:43)
Breakdowns in communication like this are not uncommon. My friend Saleem often reminds me that "most people are not on Twitter." Just because some of us choose to live in a hyper-connected world doesn't mean that everyone else does or even can. Even if you offer public meetings for folks who have challenges receiving digital information, if they can't easily find out when they're happening, the process has failed. Surely, there are opportunities for city staff to improve how they disseminate information. But it's a reminder that we can also play a role in supporting our neighbors by sharing information and resources so that folks can advocate for themselves.
Learning How to Build Community
There's been a lot made of the high-profile tech jobs coming to Durham. But clearly, one of the hottest industries right now is development: construction workers, architects, land-use lawyers, land surveyors, urban planners, real estate agents, and the list goes on. In a region like the Triangle, you'd imagine these types of jobs aren't going anywhere.
A month ago, I made the case that one of the ways the development machine can prove it believes in "community" and "equity" is by educating more folks about the process.
"Nearly every person that gets up to represent a development project at city council, whether they are the land-use lawyer, engineer, landowner, contractor, or financier, is a middle-aged to old White man. Their teams and professional networks follow the same trend. Yet, many of the neighborhoods vulnerable to the effects of gentrification are historically or currently communities of color."
To my surprise, we learned that as part of the 157 acre Welcome Venture Park project, the developer has offered $30,000 in scholarships to Durham Technical Community College for "students who want to learn a construction trade," according to Patrick Byker who represented the project at the meeting. "To my knowledge, this is $30,000 more dollars in scholarships than any other business park ever has proffered to benefit the community."
Donna Frederick, one of the community members, offered her rebuttal shortly after, saying the community would like to see a larger financial contribution (approx. $200,000) to maintain the education commitment for years to come so that neighbors could acquire the skills necessary to get the jobs coming to the Park.
"The jobs that will come through this development, once it's done, will be high-paying jobs. One of the things we do need is training. There's no sense having a facility if we are not trained to get those high-paying jobs." (1:29:06)
When pressed about the dollar amount, Byker says that because of construction costs, and some of the uncertainty that comes with development, the project can't afford to commit to more than $30,000. My guess is they wouldn't give me the expense sheet if I asked, so there's no way to crunch the numbers on whether that claim is true or not, but this is a step in the right direction. We need more communities to have the skills and resources to build their own futures.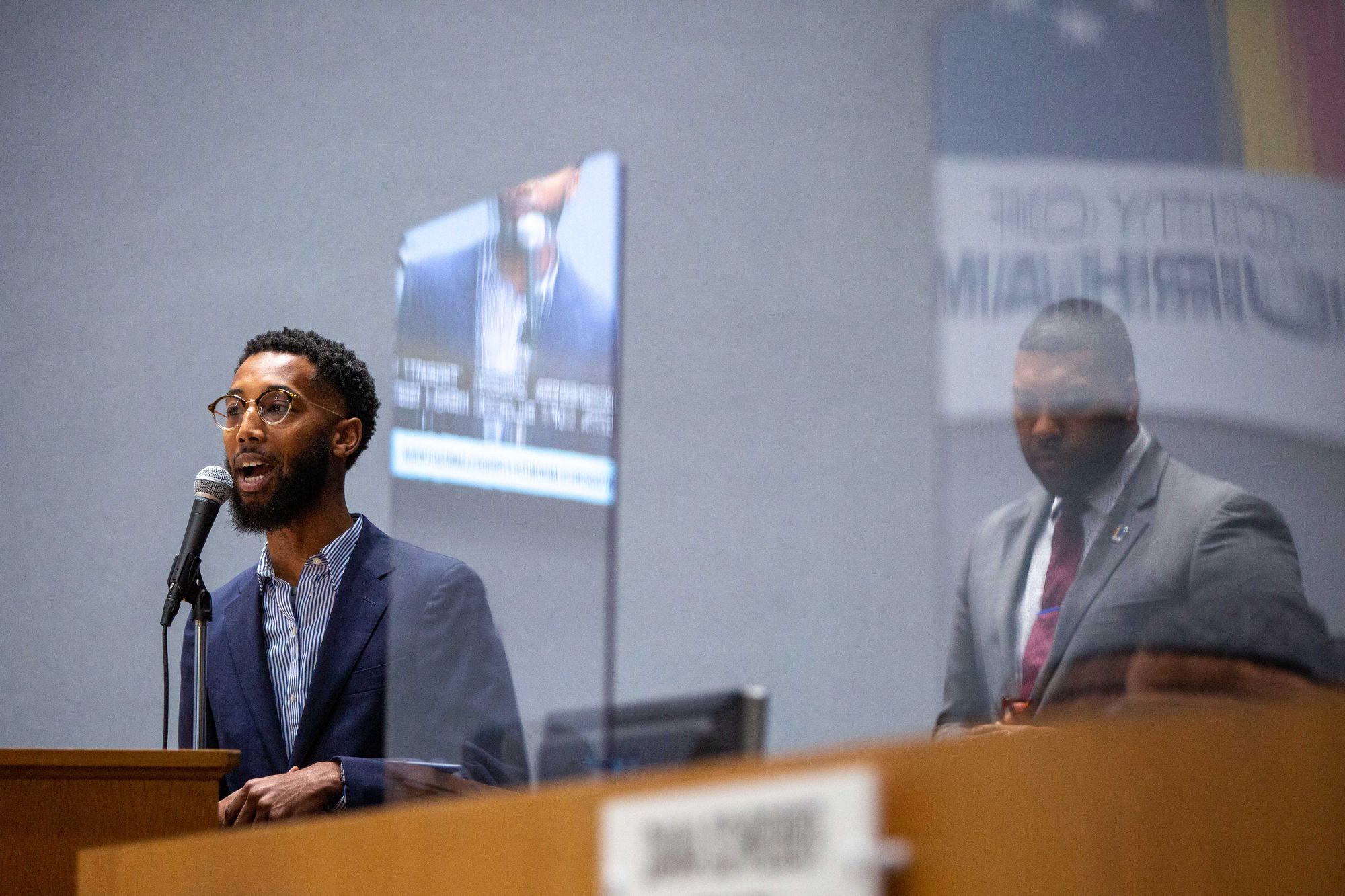 CIVICS 101
On Wednesday, the INDY published an article by Lena Geller that is headlined by the proposed "SCAD" amendments but serves as a dense analysis of the entire development process.
The proposal, Simplifying Codes for more Affordable Development (SCAD), is the largest privately initiated text amendment the city has received in at least two decades, if not the largest of all time, according to eight people who have spent years tracking and advising on such proposals in Durham.
SCAD proposes a series of sweeping changes to Durham's Unified Development Ordinance (UDO), a document that spells out local regulations for zoning and land development. Most notably, SCAD's proponents say, by loosening building and zoning regulations, SCAD would uplift small, local developers and deliver vastly more units of affordable housing.
I've mentioned the importance of the UDO a number of times in the past. It's one of the city's greatest tools for shaping future development. These SCAD amendments do a lot to reorient the incentives for certain types of development over others, as well as simplify the process (as the name would suggest). On the surface, it seems like a no-brainer for people who want denser, more affordable housing and safe, walkable/bikeable streets.
But come on. Readers of By The Horns know better by now. Nothing is ever that simple, is it?
If you read anything in the next week (besides your favorite civic engagement newsletter), make it this article. I'm honestly jealous I didn't write it. Kudos to my comrades in local journalism for doing the important and necessary work of keeping our communities informed.
Additional Items
Here's another suite of articles and podcasts to supplement the things you've been consuming. Definitely use one of your free reads from the Atlantic on that Jerusalem Demsas article. Just don't share it before you've read the whole thing. We call that a Readlaw.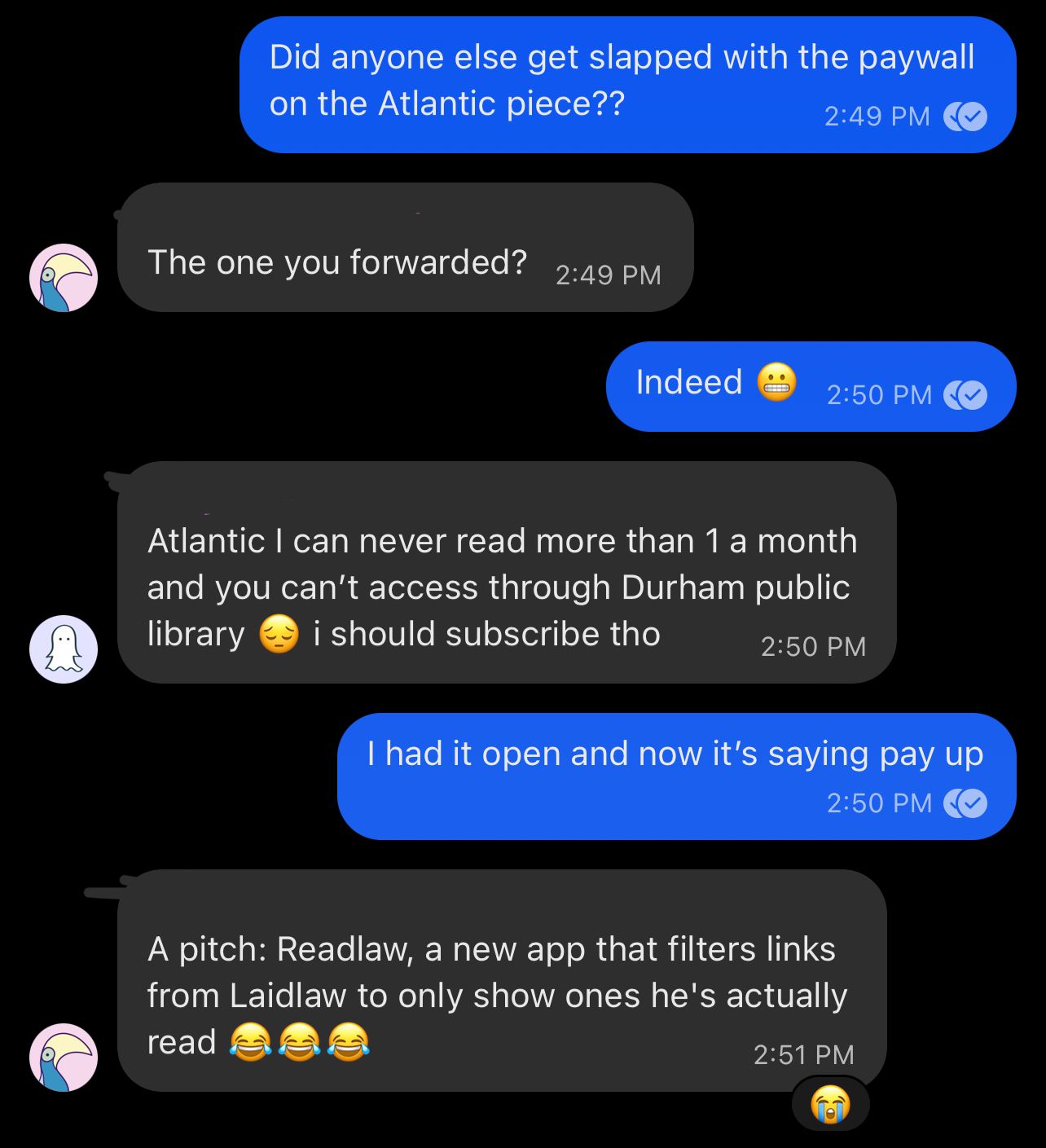 Articles