By The Horns | May 23, 2023
City Manager's budget proposal, a (not so) secret revealed, and a decade's long case finally gets its day.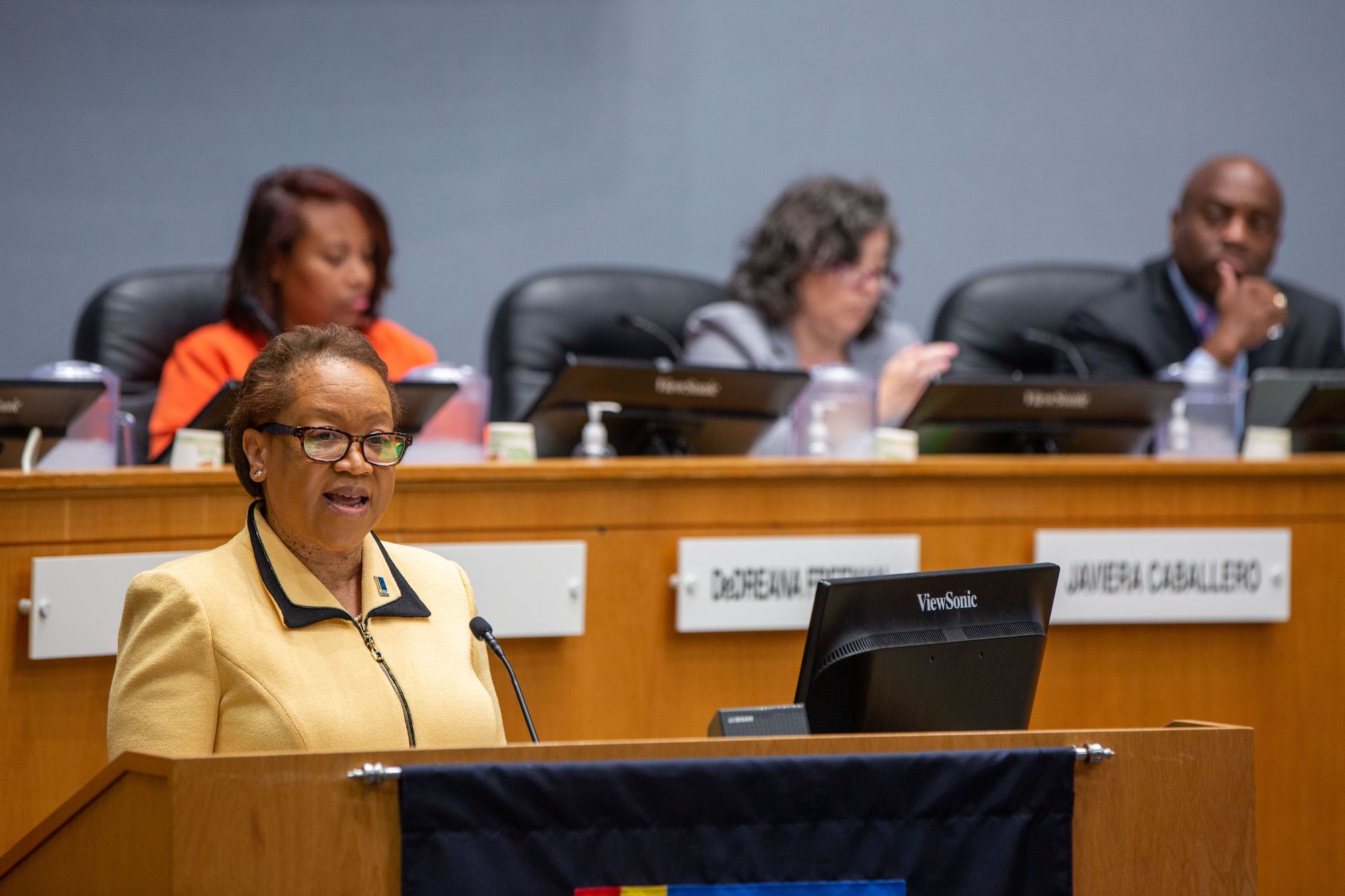 Welcome to the newest edition of By The Horns, a newsletter covering the Durham City Council. This series is intended to help guide those attempting to understand the mechanics of Durham city government, stay informed on issues throughout Durham, and learn the tools necessary to be a more engaged citizen.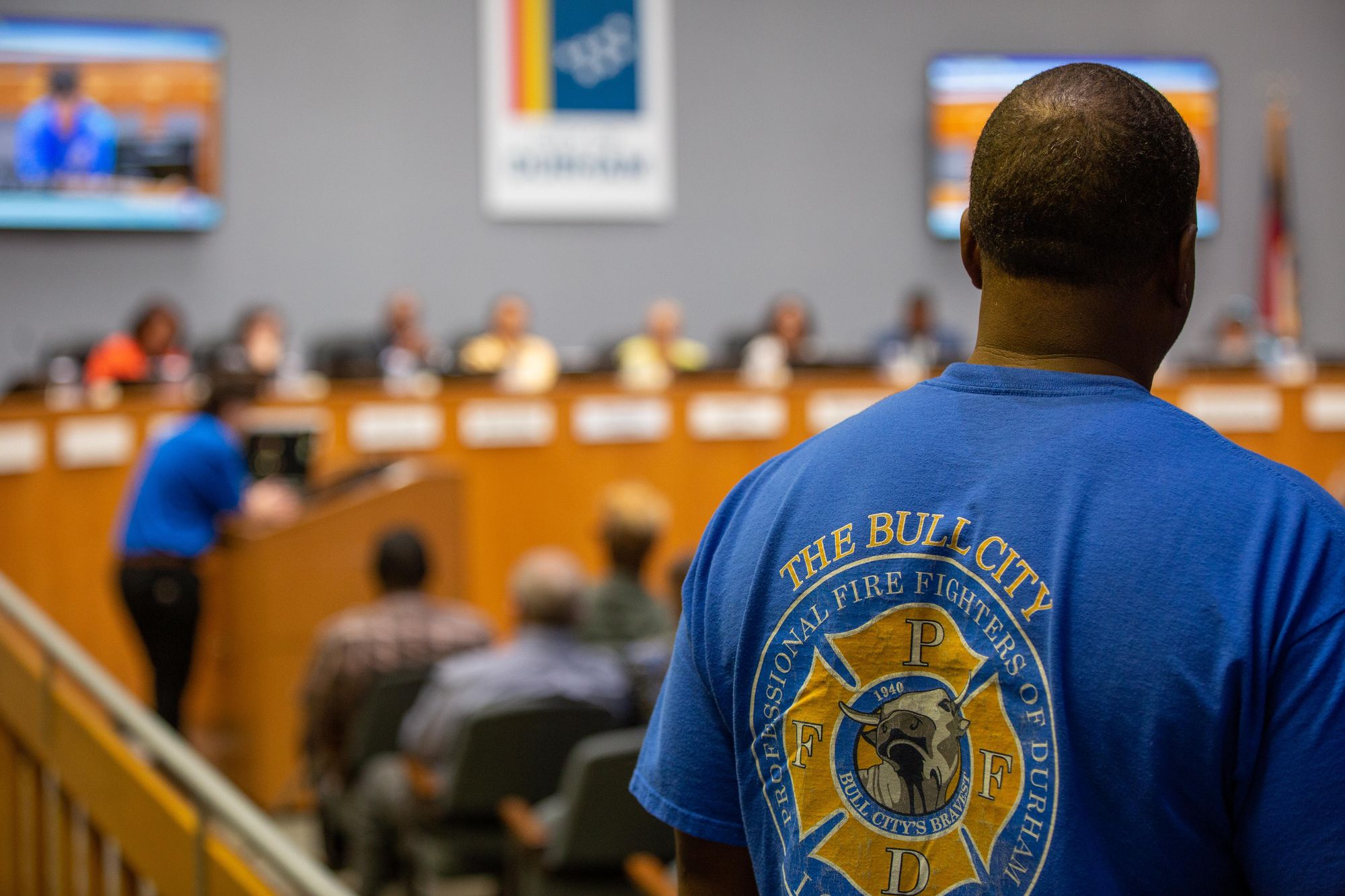 The Meeting Agenda for May 15, 2023 can be found here.
The By The Horns Resource Guide can be found here.
Intro
Records are meant to be broken. At 12:34am, as night turned into morning, city council adjourned after the longest and one of the most memorable meetings I've attended. My "what did they just say?" meter also reached record levels.
As I got up to leave with Mary Helen, intrepid reporter for the News & Observer, I overheard Deputy City Manager Bo Ferguson say, "look, my phone is telling me it's bedtime." I have the same notification set up on mine, Bo. I think we missed the mark. Should we put cots for city hall in the next budget?
I want to thank Lena Geller and the INDY for highlighting By The Horns in their recent story about citizen journalism. Nights like Monday make me dread sitting down to write the damn thing, as much as I enjoy the process. Distilling a regular meeting, let alone a 5-hour one, into 2000 words is a daunting task. It's encouraging to know that I share this responsibility with my fellow reporters mentioned in the article, and all the journalists who do the hard work of keep our communities informed, entertained, and connected.
If you just signed up for By The Horns after reading the INDY article, welcome! Your introduction is going to be a doozy. And to all the people who have supported this newsletter over the past 10 months, thank you thank you thank you. You make it all worthwhile.
Call to Order
A Brief Summary of the Meeting
Budget Proposal
City Manager Wanda Page presented her proposed budget for the 2023-2024 fiscal year. You don't typically hear from Manager Page at these meetings unless circumstances call for it; she might be asked to update council on a change made to an agenda item, or clarify a specific detail about city policy and proceedings. That said, Page is at the helm of Durham's day-to-day operations. She oversees implementation of the city's policies and keeps things running smoothly. Page is the embodiment of "actions speak louder than words."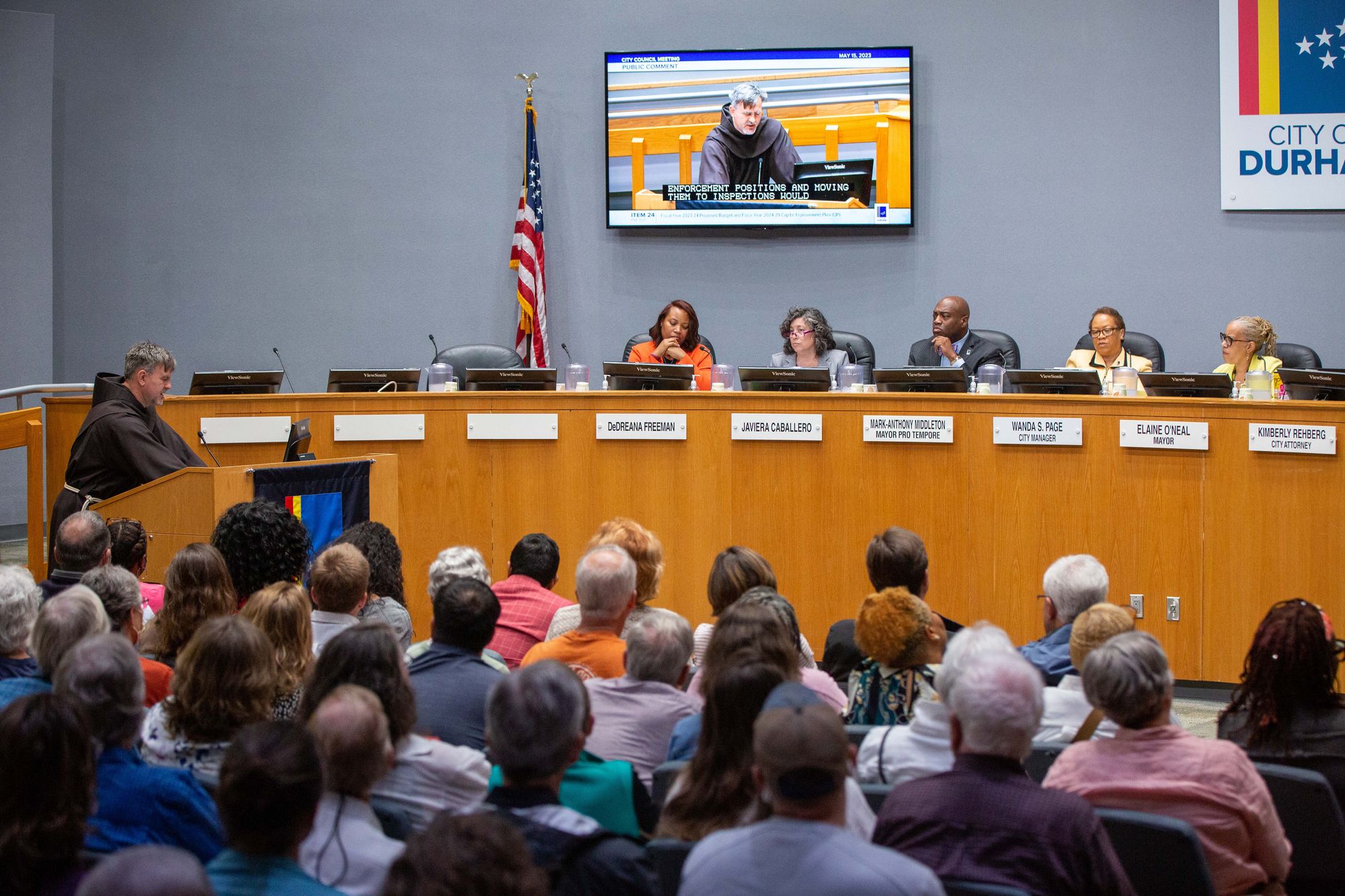 Here are a few highlights from the budget:
An expansion of the HEART program.
An increase in the minimum livable wage.
GoDurham will remain fare free through June 30, 2024.
The city has agreed in principle to fund a full-time Vision Zero coordinator to work across city departments to reduce traffic violence in Durham.
No additional tax rate increases.
The city offers a more detailed recap of the budget proposal on their website.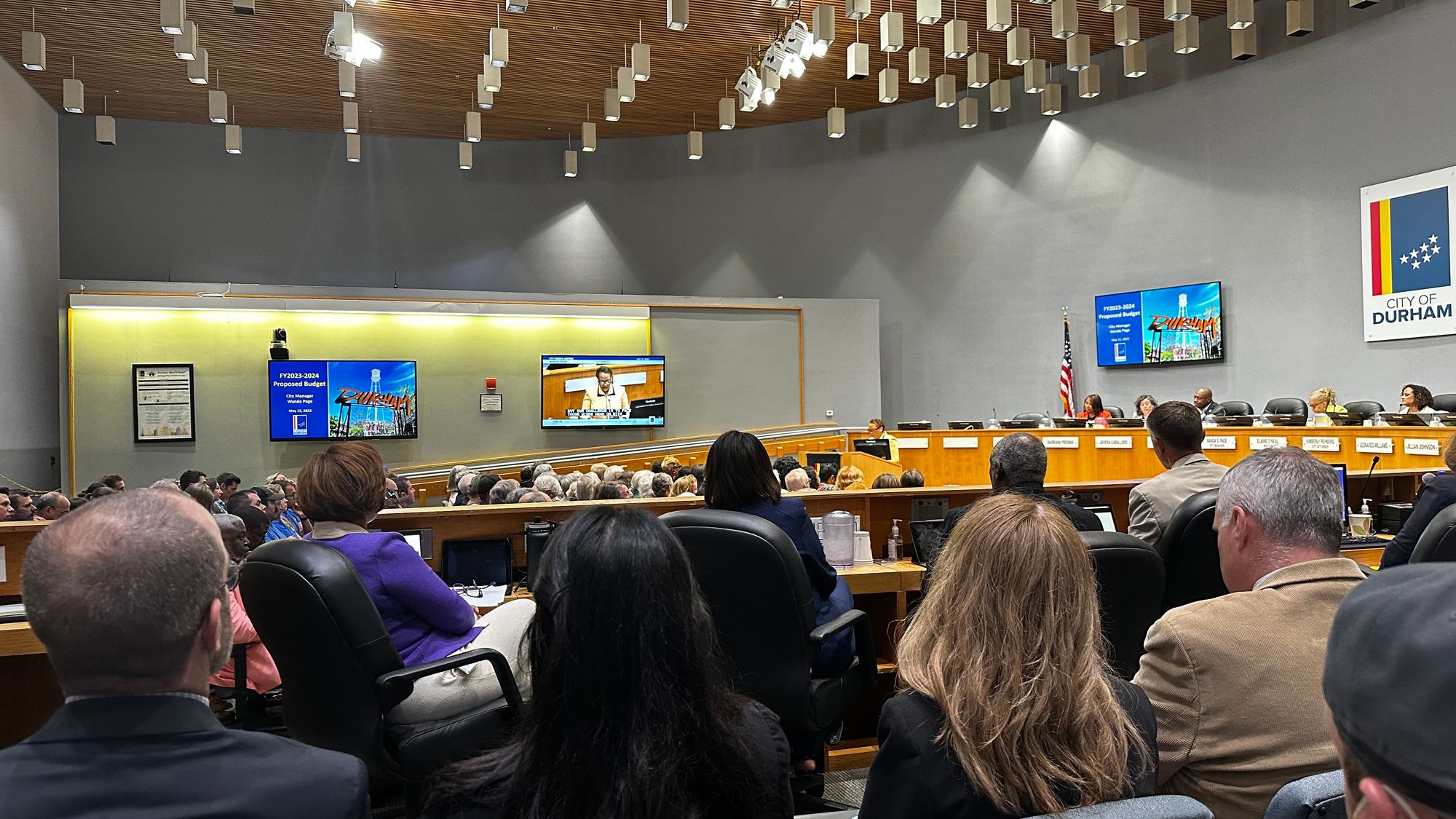 In an email from the city, Manager Page opens by saying that "budgets are where a city can show what it values." Expanding HEART and employing a full-time Vision Zero coordinator were the two dominant requests from community members during the first budget hearing back in March (covered here). Their inclusion in the proposed budget signals that Durham sees public safety (specifically alternatives to policing) as a priority.
A large group of local firefighters felt the city's investment in public safety staff wasn't going far enough.
Members of Local 668 - Professional Fire Fighters of Durham , an affiliate organization to the International Association of Fire Fighters, spoke during public comment about a lack of pay increases and transparency from the city that was promised by previous administrations. Five members of Local 668 shared their personal stories and frustration (1:17:29), saying that the current pay structure (referred to often as the Pay Step Program) makes it difficult to live in an increasingly more expensive Durham and keep talented firefighters from being poached by other local departments who can offer higher wages.
Every person out here in that blue (Local 688) shirt knew exactly what they were signing up for. We knew what the starting pay was, but when we were in the academy, they held in front of us a pay scale and that pay scale told us that if we did our job and we did it well that we would get our five percent merit raise every year. That's what we were told and that's what was explained to us. That hasn't been done. That seems to be a trend that keeps following year after year after year. This dates back before any of you were on council, before you were city manager, before you were mayor. But now is the time for us to fix this problem. - Jason Davis, President of the Local 688 (1:31:27)
The proposed budget already includes a "2% pay structure adjustment, a 5% pay-for-performance merit system increase, and an end-of-year appreciation bonus of $300" for police and firefighters. Nonetheless, the council ensured the group that their discontent would no longer be met with empty promises.
Tonight, you don't want promises or posturing. You want action. You want a vote… We see you. We hear you. Every time at night when it's dark and we hear that plaintiff well of a siren in the distance, we thank God for you. We know that you're out there for us holding the line… Let our staff do the work. I'm looking forward to having something not just to make a speech about but actually vote on. - Mayor Pro Tempore Middleton (1:44:00)
The city will hold its next budget public hearing on Monday, June 5, at 7pm. The final budget approval is scheduled for Tuesday, June 20, at 7pm. You can look through the entire proposed budget on the Budget and Management Services Department website. I'm curious to know what others think about the budget and its representation of Durham's values.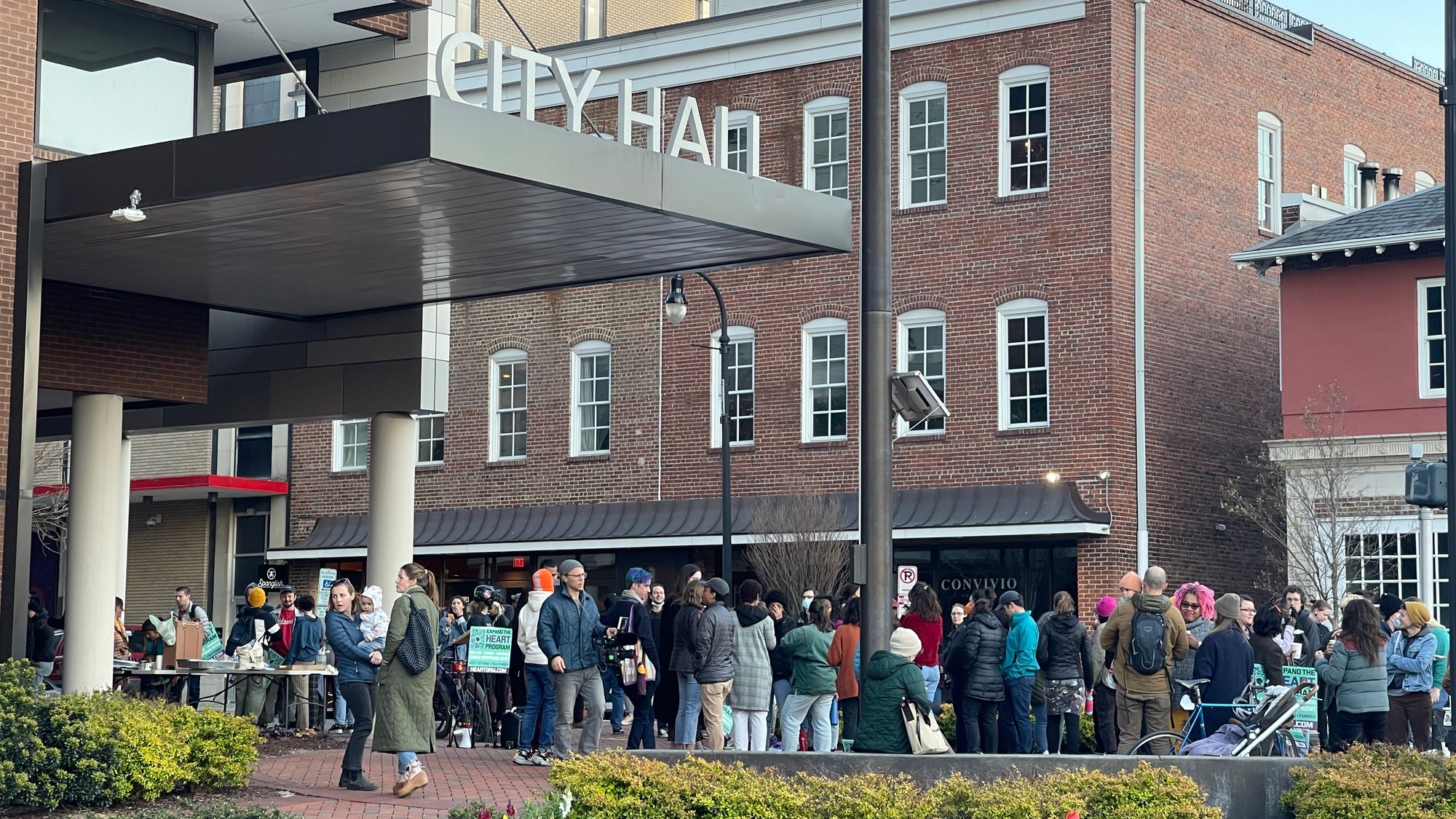 Secret Revealed
Back in March, an unnamed developer made extortion allegations against Councilor Holsey-Hyman, claiming that she offered a YES vote on the developer's project in exchange for campaign contributions. The curtain was pulled back last Monday when Mayor O'Neal read into the record the name of the developer: Jarrod Edens of Eden Investments.
As Mayor O'Neal continued to read relevant email correspondence about the case, she said, "I do not believe the developer has been publicly named, but his name seems to be an open secret amongst certain community members."
Based on detailed reporting from Mary Helen Moore at the News & Observer on April 6, we knew that the developer was a regular at the meetings, according to an email from City Attorney Rehberg to city council. Edens fits that description and his Carpenter Preserve project was the last big case to come before city council before the allegations were made. The vote ultimately failed 3-3 with Councilor Johnson absent. I covered the project for By The Horns here. Carpenter Preserve was now back in front of a full council for another attempt.
The last email Mayor O'Neal read into record is from Attorney Rehberg and it outlines the specific legal statutes that dictate whether a council member can or is forced to recuse themselves from voting. (2:29:03) There are a number of scenarios laid out by Attorney Rehberg in the email. Much of the issue in this particular case deals with whether a project is "likely to have a direct, substantial and readily identifiable financial impact." As far as we know, this statement does not apply to Councilor Halsey-Hyman, who chose not to recuse herself from voting on the Carpenter Preserve project.
Mary Helen did a great job digesting the specifics of the development proposal here. Many of the concerns from community members remained the same from when the project was originally brought before council on March 6. What was not a secret is how council would vote for the project: a 4/3 vote with O'Neal, Freeman and Holsey-Hyman voting no.
I haven't been able to pin down the motivations from each party in this case. Neither person seems to have incentive to engage in the exchange. Jarrod Edens, a longtime, well-known developer in the area, isn't being hindered by Councilor Holsey-Hyman's vote. Most cases that pass fall along the same 4/3 split in favor of the project. Which means an additional yes vote from Councilor Holsey-Hyman doesn't hold any value unless one of the four council members who typically votes yes has a change of heart, or is supplanted in November's elections.
751 South and the Decade-Long Fight for Control
The 751 South development, like its legal representation, has a complicated history. (3:26:18)
Representing the project was former State Senator and failed 2010 and 2020 US Senate candidate Cal Cunningham. I honestly didn't recognize him. It wasn't until Mary Helen said his name him out loud 30 minutes into the presentation that it clicked.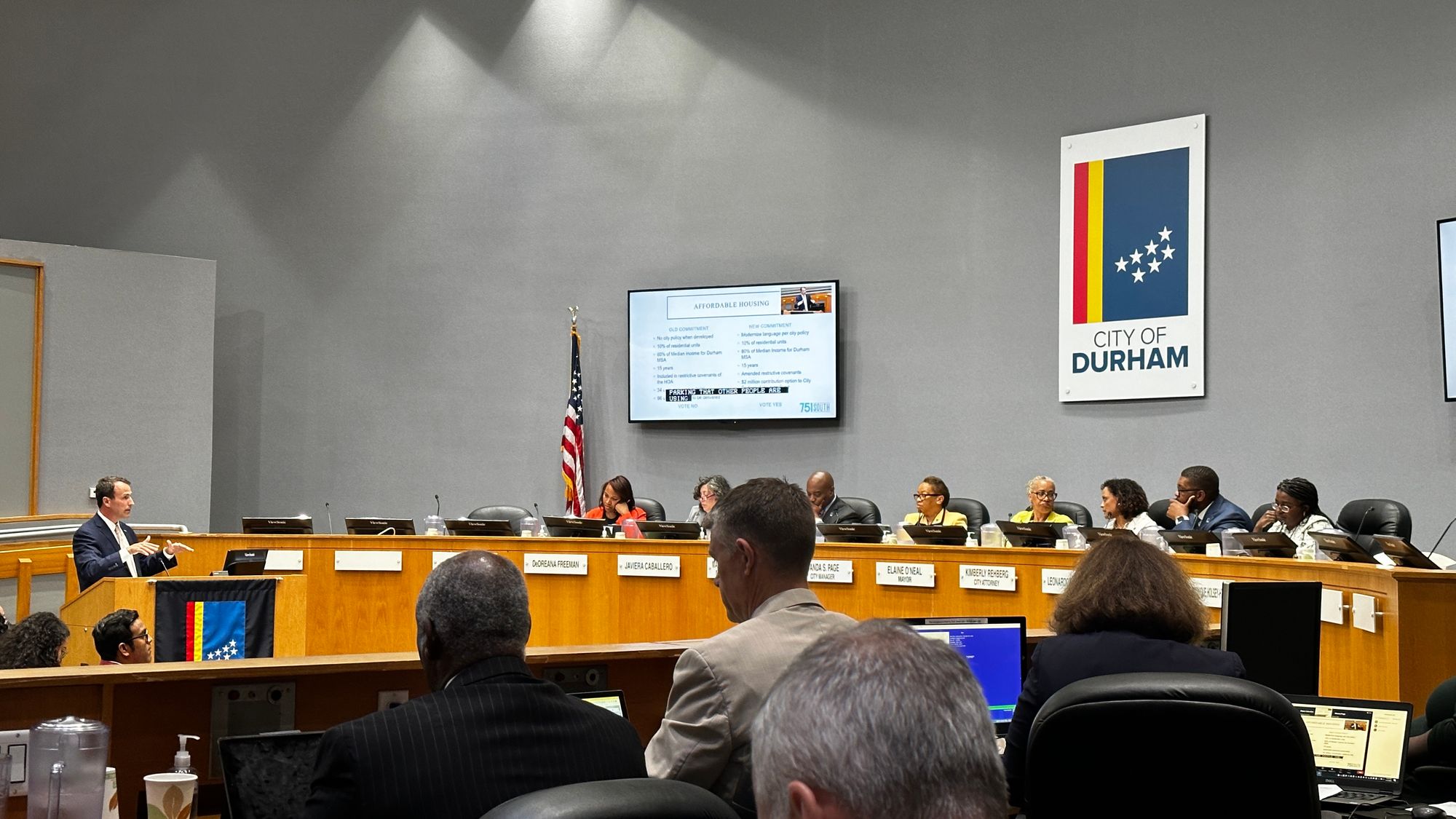 So why would Cal Cunningham of all people be representing a development project in Durham?
Back in 2013, Lisa Sorg reported for the INDY about an initial vote on 751 South that ended 4/3 against the development. The project was a 253-acre development in the Jordan Lake Watershed. Comments from leadership at the time included:
"Let's don't sell Durham's soul for a road widening," Schewel said.
"It's the poster child for poor land-use planning: backdoor schemes and intimidation, the disregard of sound science and the subversion of citizens' rights to protest petition," Cattoti said.
The city was worried about the environmental impact and didn't take kindly to the chicanery happening behind the scenes to subvert official processes by the developers. The NC General Assembly, led by future House speaker Tim Moore, sought to override Durham's decision by introducing a bill that would force the city to annex the property and offer a utility extension. At the time, Senators Floyd McKissick Jr. and Richard Stevens teamed up to stop the bill. Their efforts were valiant but short-lived, as the NCGA introduced a similar bill after changeover in State leadership.
Why would the NCGA have a vested interest in this particular project?
A 2020 article by Dan Kane of the News & Observer connected the dots between a number of people involved in State leadership with actual business ties to the 751 South project. Here are the players:
Tim Moore, a lawyer and politician who has been Speaker of the NC House since 2015.
Gene Davis Jr., an attorney based in Raleigh who has often worked with Tim Moore and was hired by 751 South after legislative approval for the project passed the NCGA.
Reggie Holley, a Republican lobbyist hired by 751 South to push for the legislation that forced Durham into the annexation process.
Alex Mitchell, 751 South's lead developer. Mitchell was at the May 15 council meeting alongside Cunningham.
Davis co-owns a business with one of the 751 developers and has paid both Moore and Cunningham for legal services. Davis is also business partners with Holley.
The Moore-led House voted Mitchell (in 2015) and Holley (in 2019) onto the UNC Board of Governors, which in turn voted Davis onto the UNC-CH board of trustees. Moore, Davis, Holley and Cunningham are UNC-CH alumni.
The overlap between these four men and Cunningham raised serious alarm bells and questions about the misuse of power with Moore at the center. As Bob Hall, former executive director at Democracy North Carolina, put it in the article:
You are laying out a very tight network of a small number of players — attorneys, lobbyists and Tim Moore — who are involved in business interests together and changing laws to serve the purpose of those business interests.
(The fact that the NCGA is a bunch of good ol' boys backdoor dealing for their own financial gain shouldn't shock anyone).
This case made me think about a couple things:
I couldn't help but revisit the conversation held at the previous council meeting about how to preserve the heron rookery in Durham, state versus city control, and how the values of any political body are never etched in stone.
I was also reminded that the work is never finished. The 751 South case has been dragging out for over a decade. We have a completely new council and live in a different Durham that in 2009. Without the history of this case to draw from, I would have made a different assessment, for better or worse, about what I thought council should or would do. I'm grateful for the detailed paper trail left by Lisa and Dan.
Without much choice thanks to the forced annexation by NCGA, Council voted 6/0 in favor of the current 751 South proposal.
Additional Items